Compare car insurance for disabled drivers
Key points
Historically, car insurers and comparison sites have struggled with assessing changes to vehicles for usability issues, and may have classed a change like any other 'modification'.
Due to this, disabled drivers may have faced a smaller choice of insurers and higher prices.
Use our service to assess your options. But if you struggle to find the right deal, consider the Motability scheme or going direct to a specialist insurer.
When you find the right policy, check terms and conditions with care to be sure it covers what you need. For example, would a replacement vehicle be fully adapted to your needs?
Drivers with disabilities have many obstacles to overcome when it comes to transportation. Getting adequate car insurance shouldn't be one of them.
While most insurers have responded positively to discrimination legislation and social change, the car insurance options available to disabled drivers still aren't completely universal. More understanding is required to make sure all drivers are given a fair deal.
"Historically, it has sometimes proved quite difficult for disabled drivers to get competitive prices," said GoCompare's car insurance expert, Matt Oliver. 
"Most insurers are now striving to be as compliant as possible, although there are still pockets within the industry that aren't doing particularly well.
"Some insurers have regarded vehicle modification as a reason not to quote. That's where [comparison sites] have had problems.
"But things are changing and disabled drivers can assist themselves by ensuring that they select the right modifications on comparison sites – and that they are registered with the right type of licence with the DVLA."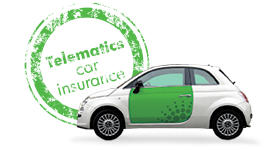 Driving with a disability in the UK
The Disability Discrimination Act 2005 makes it an offence for insurers to refuse cover on the grounds of disability, or to discriminate by charging higher premiums to drivers with disabilities. However, drivers must inform the DVLA of any notifiable medical conditions and/or disabilities, and also keep them up to date if those issues deteriorate further.
According to the Disability in the United Kingdom 2018 report by the Papworth Trust, driving is the most popular mode of transport for those suffering with mobility difficulties, with 38% of this demographic opting to drive for themselves.† By contrast, just 9% opt to use the bus, despite 94% of English buses being accessibility certified.
There were 2.38 million Blue Badge holders in England in 2018.† This scheme enables people with severe mobility problems to park nearer to where they need to go. This number of official badge holders gives a good indication of just how many disabled drivers are there are on British roads.
Motability scheme
Drivers who qualify for the higher-rate disability living allowance are eligible to join the Motability scheme, where a new car can be leased with insurance cover included.†
However, if a driver doesn't quite meet the criteria, they'll need to find a car and the relevant insurance for themselves. For many disabled drivers, this means seeking cover for a vehicle that's been modified in line with their own disability. This could include hand-controlled acceleration and braking, steering aids and left-foot accelerators.
Helen Dolphin, director of policy and campaigns at Disabled Motoring UK, says there may be a number of reasons why a disabled driver requires insurance outside of the Motability scheme.†
Our advice to people who have enormous insurance quotes is to have a look at what Motability can do and if they're eligible. If not, then consider some of the specialist disabled insurers
Helen Dolphin, Disabled Motoring UK
"It may be that someone becomes disabled after the age of 65 and therefore they don't qualify. Or maybe they don't meet the strict criteria. Or perhaps they want to keep a car longer than for the three-year period, or they just want a second-hand car," said Dolphin.
"The main issues for those people are when they feel insurers have charged them over the odds, or they haven't even been able to get quotes at all after going through comparison sites.
"Some of the problems with online insurers have been surrounding modifications. The way they were categorised meant that driving around with an enormous spoiler on the back of a car was seen as the same as driving with hand controls.
"To an insurer, the modifications signified 'boy racer who's likely to drive too fast'. But the reality is obviously quite different.
"Hopefully, things are changing. But our advice to people who have enormous insurance quotes is to have a look at what Motability can do and if they're eligible. If not, then consider some of the specialist disabled insurers."
What is the best car insurance for disabled drivers?
When you're looking for the policy that's right for your circumstances and physical condition, it's important to establish what's covered within each policy. This is particularly important when it comes to cars that carry wheelchairs, hoists or ramps, and those that have been adapted with hand controls or swivel seats.
It's worth digging into the details and finding out the extent of the cover in the event of an accident, and whether or not a replacement vehicle will be provided. If so, be sure to check that the substitute is also going to be fully adapted like your original – a like-for-like swap isn't always guaranteed.
If no suitable replacement is available, it opens a whole world of additional queries. Does the policy offer an allowance to cover for the costs of taxis while your car is off the road? Can carers be added as named drivers? Do they have business use cover?
While it can be a tall order to gain answers to all of these queries, it's definitely worth the effort. Failure to do so could lead to a nasty surprise down the line, should you need to claim on your policy.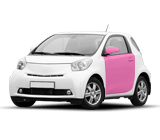 Where can I find the cheapest car insurance for disabled drivers?
If you're looking for cheap car insurance for disabled drivers, we'd encourage you to try GoCompare's easy-to-use comparison service. However, if you can't find a suitable policy for your individual needs, then companies such as Fish Insurance, En Route and Chartwell all offer policies aimed specifically at disabled drivers.
Fish Insurance says that, in general, disabled drivers represent a lower risk, while figures from disability charity the Papworth Trust claim that disabled drivers drive 47% less than non-disabled drivers.
Helen Dolphin adds: "From what we know, the number of claims from disabled motorists is actually quite small when compared to other motorists.
"Perhaps some insurers are just dealing with a fear of the unknown. I'm a quadruple amputee, so I've got no limbs at all, but I can still drive a car. To an insurer, they're probably thinking, 'how on earth can that happen, and is it safe?'
"I like to think I'm as safe as any other driver. I've only ever been involved in one accident and that was when someone drove into the back of me at a roundabout because they were on their phone."
By Martyn Grant