Guide to electric car insurance
Key points
Insuring an electric car is likely to be more expensive than covering a standard vehicle
Increasing numbers of insurers cover such vehicles which should bring costs down, so shop around every year
Check if you have adequate protection for things like batteries and power cables
Insuring a hybrid is likely to cost less than covering a fully electric vehicle, but more than a standard car
Are you considering buying an electric car as your next motor?
There are certainly a lot of incentives; there's no road tax to pay and no congestion charge in London.
Such vehicles can also really slash the cost of driving - check out our guide to electric vehicles to learn more.
But these cars are still fairly unusual, so are they easy to arrange car insurance for?
Early days for electric car insurance
While these cars might still be fairly rare, they are growing in popularity and a number of insurers now sell policies for them.
However, many insurers do not provide protection for electric cars.
When you search Gocompare.com for a car policy, we compare multiple insurance brands, but it might be that only a handful offer cover for electric vehicles.
That makes it even more important to compare electric car insurance policies to make sure that you're getting the best possible deal from such a limited market.
The good news is that green cars are becoming increasingly mainstream, meaning that more and more insurers are looking at providing policies.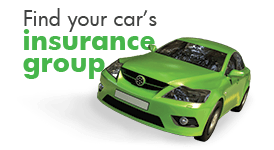 As the number of insurers goes up, the cost is likely to fall.
Finding the right insurer
Some insurers are still wary of this new technology and so demand high premiums for insurance.
However, some actually offer electric car drivers a discount, which is why it's so valuable to compare policies.
After all, such cars tend to be smaller and less powerful, which most insurers consider to be safer.
They don't tend to appeal to boy racers, meaning the motorists who choose them are likely to be more careful behind the wheel.
Some insurers may simply offer a discount to reward the driver for making a greener choice.
How much is electric vehicle insurance?
If you're leasing your battery, make sure your insurer knows this and is still happy to cover it
The price of any policy will depend on your driving history and experience.
As all insurers calculate premiums differently, comparing options will help to find you the most competitive provider for your specific circumstances.
However, electric vehicle insurance can cost a bit more.
For example, we ran a sample quote through the Gocompare.com car insurance service in June 2013, based on a 30-year-old female with a clean licence and six years' driving experience.
On that basis, an electric car would cost about £200 more to insure a year than a similar petrol motor.
One insurer would have charged more than £400 more, again showing how important it is to shop around.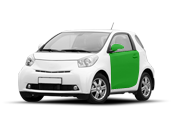 Although insurance can be more expensive, the increased cost is likely to be offset by savings elsewhere, for example on road tax.
Things to consider when insuring an electric car
Electric cars are new technology and they are still unusual. That's why it's essential to check a few things with your insurer, so you know exactly what cover is provided.
For example, these vehicles are charged using power cables, so does your insurer provide liability cover if someone tripped over yours?
Some vehicle owners lease the batteries rather than buying them outright, as this can reduce the cost.
See also:
If you're leasing your battery, make sure your insurer knows this and is still happy to cover it - you don't want to find out you're liable only after it's been written off.
Cutting the cost of electric car cover
The best way to reduce the price of any insurance policy is to compare providers to make sure that you're getting a competitive deal.
With electric car insurance, it's more important than ever that you don't simply auto-renew at the end of a year.
After all, the number of companies willing to provide electric vehicle cover is growing all the time, meaning prices could have become far more competitive.
As with any insurance policy, you can reduce the cost by making yourself less of a risk. So, keep the car off the road, in a garage if possible, build up a no-claims discount and avoid speeding to reduce the risk of points.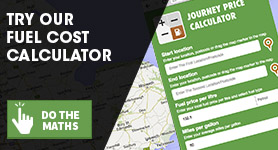 Other ways to reduce your premiums include raising the excess and adding a more experienced additional driver to your policy.
Read our money-saving tips on car insurance for more information.
Remember, it's not about finding the cheapest policy; it's about finding the right policy for you at the best price.
There's no point in reducing the cost by cutting cover you actually need, or by giving yourself an unaffordable excess.
Hybrid car insurance
Cars are known as hybrids when the vehicle can drive using petrol, electricity or a mixture of both.
See also:
There are also plug-in hybrids, which can be charged like an electric vehicle but also filled with conventional fuel.
Because more insurers provide cover for these vehicles than for fully electric ones, prices are typically more competitive.
However, because their engines can cost more to repair than conventional ones, premiums can still be higher than for standard cars.
Again, the easiest way to find the best price is to compare insurance for hybrid cars.
By Felicity Hannah