Guide to Elephant car insurance
Born in August 2000, Elephant is one of the most prominent insurance companies in the UK, offering "seriously good car insurance" to those that need it.
Key points
Elephant's multi-car policy includes a guaranteed discount and could save you money
Cancellation or amendments made once your policy has begun will likely incur fees or charges
The comprehensive option can include sports equipment cover, in-car entertainment cover and 90-day European cover
Since its launch, the Elephant brand has become synonymous with the cartoon mascot, Trunkie the Elephant. If, like Trunkie, you have a nose for a good deal, read on as we explore everything you need to know about Elephant car insurance. 
Get Elephant car insurance quotes 
A subsidiary of the Admiral Group, it's only fitting that Elephant is based out of the ivory towers of Ty Admiral in Cardiff. Despite these domestic roots, Elephant has grown to become an insurance heavyweight worldwide, with offices in both the USA and Canada. 
If you're looking to Elephant for mammoth savings on your car insurance, here's a handy rundown of what it has on offer. 
Elephant's car insurance policies 
Like most car insurance providers, Elephant offers three primary forms of cover: third party only; third party, fire and theft; and comprehensive. 
While the first two are fairly self-explanatory, Elephant's comprehensive package has boasted some great features as standard, including sports equipment cover and in-car entertainment protection. 
In addition to this coverage, policyholders have also been given European cover for up to 90 days during any single year of cover.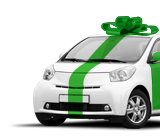 Always check the features before you commit to buying though, to make sure they're exactly what you're after. 
Multi-car insurance 
For those that happen to have two or more cars registered at the same address, it might be worth considering a multi-car policy. These policies are ideal for couples who have a car each, or for shared households that have multiple drivers. 
Elephant's multi car-policy generally includes most of the same features as the comprehensive package, with the added bonus of covering more than one vehicle. 
Like most insurance companies which offer these types of policies, Elephant also offers a "guaranteed Elephant MultiCar discount", which could save you money long-term. 
If a multi-car policy sounds like it could be right up your street, make sure you get the right deal for you by comparing multi-car insurance before you make your final decision. 
Can I cancel an Elephant car insurance policy? 
While you are free to cancel Elephant car insurance at any time over the phone, there are costs that come with that privilege. 
if anything needs to be altered once your policy is underway, it'll probably cost you in admin fees
Cancelling within the 14-day cooling-off period will see you incur a small admin charge. However, that fee's likely to double if your policy has exceeded the 14-day window. What's more, you'll also be charged for the duration of cover you've already used. 
Meanwhile, if a claim has been made, the entire year's premium will need to be paid in full. 
Similarly, there are a variety of admin fees attached to numerous aspects of the policy - applicable for any amendments made, necessary referrals or inaccuracies on your account. Simply put, if anything needs to be altered once your policy is underway, it'll probably cost you. 
As ever, to make sure you're absolutely happy you're getting the right policy, shop around before you dive in.
See also:
New drivers car insurance
Learner driver car insurance
Young drivers car insurance
Telematics car insurance
Insurance groups
Elephant car insurance customer service 
Elephant's customers have slated it in forums like Trustpilot and Wallethub. But these sites aren't fully independent, and the feedback can't be verified. As such, they should be taken with a pinch of salt.
Despite that, it seems the customer experience for Elephant isn't always a good one.  
It's said that an elephant never forgets, and the customers of this insurer certainly don't!  
On the other hand, independent industry experts Defaqto awarded Elephant 5-star ratings for both private car insurance and national breakdown cover in 2018. 
Based on the mixed reviews available online, it appears that Elephant can be a bit hit and miss when it comes to quality of service - highly regarded professionally, yet frequently vilified from a customer's perspective. 
While Elephant does like to trumpet itself as "the first UK company created to sell car insurance online", it's important to remember that first doesn't always mean best. 
If you do happen to go for Elephant, be 100% sure before you sign on the dotted line. While the cover itself seems solid, policy amendments or cancellation could prove costly. 
By Martyn Grant