Ready to shop for car insurance? Check out Endsleigh's quotes
If you're a young driver in need of car insurance, read this handy guide about Endsleigh to find out if they could be right for you.
Key points
Endsleigh was founded by the NUS to offer competitive insurance policies for university and college students
Students may get 10% off servicing costs, and 20% off MOTs
Endsleigh can also provide bespoke financial advice to graduates getting a start on the property ladder
Endsleigh focuses mainly on providing insurance for students, young drivers and young professionals.
If this sounds like you, Endsleigh might just have the car insurance policy you're looking for. 
Find Endsleigh car insurance 
Endsleigh was founded in 1965 by the NUS to provide insurance policies tailored to mature, university and college students. 
In 2001, Endsleigh branched out into offering financial advice to graduates entering the world of work and starting on the property ladder. 
What do you get with Endsleigh? 
Endsleigh offers three tiers of car insurance cover. The first and most basic is third party only, which covers you in the event that someone claims against you.   
More wide-ranging is third party, fire and theft cover. Again, this covers you if someone makes a claim against you. You'll also be protected against the costs of damage by fire, or theft. However, you won't be covered for any damage to your vehicle, even if it wasn't your fault. 
The widest range of cover is comprehensive. This will not only cover everything already mentioned, but it will also cover the costs of accidental damage to your vehicle.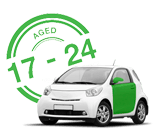 Endsleigh also includes windscreen and glass cover as standard on its comprehensive cover. 
Optional extras 
Optional extras on offer include breakdown cover, with which you can have your vehicle repaired at the roadside if you're more than a quarter of a mile from home.  
You can also get excess protection, under which you can be reimbursed any excess you have to pay towards the repair of your vehicle, except windscreen excess.  
Getting cover for student and young drivers 
Being a student is becoming more and more expensive year on year - what with rising tuition fees, increasing student loan debt, and the general rise in the cost of living. 
Fortunately, Endsleigh student car insurance policies sometimes come with 10% off service costs, and 20% off MOTs, which is more money towards a Friday-night takeaway. 
At least this was true at the time of writing. It's always worth double-checking all policy features before you buy. 
Young drivers - particularly those who have very recently qualified - tend to face higher insurance premiums than any other age group on the road, so any discounts students can get are useful. 
Once they've got their first car, an insurance policy is the highest priority on the list of things to go with it (after the furry dice). Endsleigh's policies should hopefully help keep costs at bay. 
See also:
New drivers car insurance
Young drivers car insurance
Telematics car insurance
Insurance groups
Comparing short-term car insurance 
Offering the same coverage as a regular policy, but for a maximum of 28 days, Endsleigh also provides short-term car insurance.  
This policy won't affect the no claims bonus, which very good news for young drivers trying to keep their premiums down. 
Unfortunately, Endsleigh may not offer multi-car insurance - though double-check to be sure. You can transfer your no claims bonus between cars, but it cannot be used on multiple vehicles.  
Cancelling an Endsleigh policy 
You should read the terms and conditions of your policy to make sure you're aware of any fees you may have to pay.  
If you've never made a claim, or if nobody's made a claim against you, you'll be entitled to a full or partial refund of your premium. If you have had a claim on your policy, you won't get a refund. 
Although you'll be charged an administrative fee, you'll get a full refund of your premium if you cancel before the 14-day cooling-off period, and your cover has not yet come into effect. 
If your cover has come into effect, but you cancel inside the 14-day cooling-off period, you'll face an additional charge based on the number of days you've had cover for.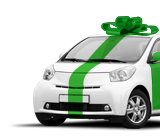 If you cancel after the cooling-off period, you'll be charged based on the number of days for which you've had cover, and there will also be a cancellation fee.  
Compare car insurance with GoCompare 
If you're a student or a young professional, Endsleigh might just be the right insurance provider for you.  
We can help you compare them against the rest of the market and decide which policy is right for your needs. 
By Nick Dunn