Finding car insurance quotes for your Fiat
Whether you've got a Fiat 500, Punto, Panda or a vintage (?) Seicento, you'll be needing some car insurance - and Fiat might just be able to provide you with that too.
Key points
Fiat's comprehensive annual car insurance covers the usual things like personal accident cover and EU driving, and you can add on NCB protection and Gap insurance
Breakdown cover is offered as standard with any Fiat vehicle that's less than 15 years old
Before driving off into the sunset with your Fiat car insurance, compare quotes from other insurance providers to be sure you're getting the right deal
With a range of cars to suit most needs, it makes sense that Fiat provides car insurance to cover them.  
Take a gander at our article, to find out more about Fiat's insurance, company history and car insurance groups.  
Car insurance for Fiat 
If you're in the market for third party only or third party, fire and theft insurance, you won't be able to find any on Fiat's insurance stall, as it only offers comprehensive cover. 
Incidentally, Fiat's own car insurance isn't available to buy through GoCompare. But it's well worth comparing different policies for your Fiat, to make sure you're getting the right cover for your needs. 
As standard, Fiat's comprehensive car insurance covers: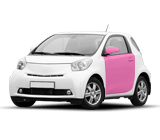 Loss of or damage to your Fiat 
Vehicle recovery 
Repair guarantee 
Courtesy car 
New car replacement if your is written off within 12 months 
Legal cover 
Personal accident, emergency treatment and medical expenses 
Personal possessions, child seat, replacement locks 
Windscreen and windows 
EU driving 
Uninsured driver promise – your no claims bonus (NCB) isn't affected if you're hit by an uninsured driver 
You can add on no claims discount protection, which means your NCB isn't negatively affected if you're deemed at fault, up to a certain number of claims.  
Guaranteed asset protection (Gap) and return to invoice (RTI) insurance are also available from Fiat. In the event of your car being a write-off, your Gap and RTI insurance covers the difference between your car insurance payout and the vehicle's original value, so you're not left out of pocket.  
Another service that Fiat offers is Small Motor Accident Repair Technology (SMART) insurance. SMART insurance helps with maintaining the appearance of your vehicle, to keep it in showroom condition.  
If Fiat's annual car insurance isn't for you, but you want to drive your car away the day you buy it, Fiat provides free five-day insurance with any car bought at one of its dealerships. Breakdown cover is also complimentary with any Fiat vehicle up to 15 years old. 
So now we've brushed up on our Fiat insurance knowledge, let's take a look at Fiat's most popular car models and their insurance groups.  
Fiat insurance groups 
Insurance groups are one of the factors that insurance providers take into account when calculating your car insurance quote.  
Car insurance groups range from 1 to 50, with the higher groups meaning you could have more expensive car insurance. Groups may change from time to time, so if you want to be sure which your Fiat falls into, use our car insurance group checker. 
See also:
Insurance for young drivers
Learner driver car insurance
New drivers car insurance
Fiat 500 
The Fiat 500 is a recognisable car with its rounded headlamps and roof. As it's been around for over 60 years, it's a mix of vintage and innovative – cheeky and elegant is what Fiat have dubbed it, like a goofy bear.  
You can get the Fiat 500 as a hatchback, convertible and special edition. 
Insurance groups for the goofy bear family are between 7 and 19.  
Fiat Punto 
We don't know about you, but it seems like everybody and their nan has owned a Fiat Punto at some point, despite them only being in production since 1993.  
Looking more modern than the Fiat 500, the Punto is more streamlined and is a little roomier. It sits in insurance groups 4 to 27.  
Fiat Panda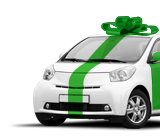 Back to the bear theme, another recognisable car in the Fiat line-up is the Panda. Larger again than the Punto, the soft-faced Panda* (*not an actual panda bear) looks drastically different to the original boxy Panda from the 1980s.  
The Panda can be found in insurance groups 1 to 12.  
Fiat Seicento 
The Seicento was first made in 1997 and it looks like a sporty city car. You can't buy them new anymore as production ceased in 2010, but there are plenty of Seicentos on used car sites for you to peruse.  
Despite its small size, which is handy for city parking, there's a fair amount of room and the handling is good.  
Like most other Fiats, the Seicento resides in pretty low insurance groups, 3 to 9.  
See also:
Young drivers car insurance
Telematics car insurance
What's Fiat all about? 
Fiat began producing cars in 1899, making 24 three-and-a-half-horsepower vehicles called the Fiat 4 HP.  
The name Fiat is actually an acronym, which stands for 'Fabbrica Italiana Automobili Torino'. In English, this translates to Italian Automobiles Factory, Turin – Iaft isn't a catchy as Fiat.  
Throughout its history, Fiat has received nine European Car of the Year awards, and has achieved an 11% reduction in CO2 emissions.  
Get cheaper Fiat car insurance  
Although Fiat does offer its own car insurance, it might be a good idea to compare prices of other insurance providers before committing to a policy, so you can see if you could get a cheaper deal elsewhere.  
Make sure you're only paying for the type or cover you need, and paying annually instead of monthly could also help to reduce what you're paying overall.  
By Amy Smith