How to cut the cost of your first car insurance policy
Key points
Your first car insurance policy might well be the most expensive in your driving life. Compare policies and providers to find cheaper options
For every year you drive without a claim or accident, your insurance should become cheaper
Everyone pays a different amount for their car insurance. Just because one insurer is great value for your friends or family, it may not be similarly affordable for you
Congratulations! You've passed your test and the freedom of the open road beckons.
All you need to do now is to sort out your first car insurance cover so that you can drive anywhere and everywhere without breaking the law.
Compare cheap first car insurance 
Sadly, if you're a first-time driver, your first policy is one of the most expensive motor insurance policies you'll ever have to buy. This is because new and inexperienced drivers are more likely to be in an accident and in turn make a claim on their policy. 
Research from road-safety charity Brake in 2017 shows that just over one in five new drivers are involved in an accident in their first year of driving. So, it's understandable that insurers are more wary about insuring new drivers.
Insurers don't like taking risks, so processing these stats about new drivers will understandably make them nervous. In turn, this drives up the price of car insurance. 
The price of the premium could comprise as much as a third of the cost it takes for a new driver to get on the road. And that's even after you've bought the all-important first car...
But don't despair. There is good news: the more driving experience you gain, the lower your premium can become. This is especially true if you don't have to make a claim.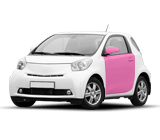 If you manage a whole year of driving without making a claim, the general likelihood of you making a claim reduces, so you can start to develop a no claims bonus (NCB) from there.
To keep your costs as low as you can, it's important to make sure you choose the right car and the right level of cover for it.
Types of car insurance cover
There are three types of policy available for a standard driver taking out their first policy:
Third party only: Third party only (TPO) is the most basic level of cover. It offers protection in the event that you're liable for injury or damage to the property of others, including passengers. Sadly, any damage to or loss of your vehicle will not be covered. 
So, while you may find it's a cheaper option in terms of the actual premiums quoted, it may not work out so inexpensive if you have to make a claim. With car insurance, cheapest doesn't always mean best, and it's smart not to buy based on price alone.
Third party fire and theft: A third party, fire and theft policy covers everything a third party policy does, but also includes coverage if your car is stolen or damaged by fire. However, as with a third-party policy, neither accidental damage caused to the car nor personal injuries suffered by the policyholder will be covered.
It's worth taking the time to thoroughly consider what you want covered before taking out your policy. You can increase your level of cover later, but this may prove expensive.
Comprehensive: A comprehensive policy offers the highest level of cover, broadly speaking. All third-party liability, any theft or damage to your car, and the costs of any damage or injury that's your own fault will all be covered. 
Naturally, these policies will be very attractive to a new driver who might be feeling nervous – after all, it's better to be safe than sorry. However, they're usually quite an expensive option in terms of upfront costs, so think carefully before you dive straight into comprehensive cover.
Comprehensive policies can sometimes include additional benefits, such as adding on breakdown, legal or windscreen cover, or free use of a courtesy car in the event of a claim. Although often a wise investment, these will increase the price of your premium.
Matt Oliver, car insurance expert at GoCompare, says: "If you're buying your first car through finance, your loan provider will often insist on comprehensive cover."
Check with your prospective finance provider if this is going to be the case.
How to make car insurance cheaper
Telematics
One way for a new driver to potentially lower their premiums is to go for a telematics policy. With this particular policy comes a telematics 'black box' which transmits data about your driving to your insurers. Originally these had to be fitted to your car, but increasingly come in the form of simple plug-in devices or smartphone apps.
So, your insurer will be able to see if you're a safe driver by their standards, and price your car insurance accordingly.
The more careful you're deemed to be by your insurer, the bigger the discount you might get. This could be useful for new drivers, who are traditionally viewed as high risk by insurers.
"The target market for most telematics products is drivers under 25, so they would be a good option to consider for younger drivers" - Matt Oliver, GoCompare
Does adding a named driver reduce insurance costs?
It certainly can do. Lending a parent your car on the weekend could be more beneficial than you might think. 
Having an experienced named driver with a clean licence and claims history on your insurance policy may reduce the cost of your premium. 
This is because their driving history will be factored into the calculations for your car insurance price.
However, if you're a named driver on the policy, you may not be able collect NCB, no matter how frequently and carefully you drive the car. Different insurance providers have different approaches to this, so be sure to read the terms and conditions. If you're just added as a named driver to your parents' policy once you've passed your test, it would be a shame not to be able to build up your own no-claims discount.
Be careful to make sure you tell the truth when declaring who the main driver on the policy is. If you lie about being the second driver when you're actually the main driver, you're committing a type of insurance fraud known as fronting.
It's illegal, so if you're caught, not only will it invalidate your insurance, but it could land you in court.
Compare car security
If you're a new driver, with a brand-new car, one of the first things on your mind is probably going to be keeping your car secure. After all, you don't want your nice new motor to be stolen or damaged.
The security of your vehicle is also important to your insurers: if you've got a comprehensive policy, they'll have to pay out if it's stolen or damaged.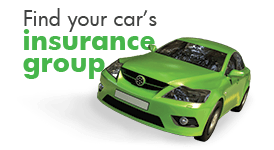 Ultimately, it's worthwhile paying attention to the security arrangements for your car. Although it's quite likely to come with an alarm, you may also wish to invest in a steering-wheel lock, for example. Of course, keeping it in a garage overnight is the most secure thing to do with it.
Before going overboard, weigh up the costs of adding all sorts of security features to your car. It may well be that the cost of the new security measures you've installed outweighs the savings you make on your premium.
Consider a dashcam
You might well have seen videos of dangerous driving on the internet. But where do they come from? They're captured from a dashboard camera, also known as a dashcam, and some insurers offer discounts to drivers who have them installed.
Some insurers even provide drivers with one as part of a specialised dashcam policy.
These devices film the road ahead of you while you drive, and the video footage can be used as evidence to prove you're not liable in the event of a claim. After all, the camera never lies... 
Buying your first car
The type of car you decide to buy will also affect your premium. If you're driving around in a Ferrari, it's only to be expected that you'll pay more in insurance costs than someone pootling about in a Nissan Micra.
Insurers categorise cars into 50 insurance groups based on factors such as performance, security, price, repair time, and the cost of repairs.
The cost of insurance increases with the group number... So group 1 is the cheapest, and group 50 is the most expensive. 
The differences are based on what the insurers see as the risk factors affecting each car such as theft rates, engine size, and sometimes age. So, if you have a Ferrari, the risk of theft, and its engine size means it will be in a higher insurance group than your neighbour's Ford Fiesta.
However, there'll be numerous other factors taken into account when pricing. Although groups are a useful indicator of potential cost, there are other details to take into account, including driving history, location and so on.
How to pay car insurance
There are various ways to pay for your car insurance. You can either pay annually, by monthly direct debit, or even on a pay-as-you-go (PAYG) basis.
If you can afford it, paying off the premium upfront and in full should cost you less in the long run. 
Should you wish to stretch the payments out over the year to make them more manageable, you may end up paying more in total thanks to the annual percentage rate (APR) your insurer charge, which'll also be divided across your monthly payments.
If you're a new driver and the cost of the annual insurance seems astronomical compared to how often you use it, you may be able to take advantage of a pay-as-you-go policy.
Rather like a PAYG mobile contract, this particular type of insurance policy allows you to pay only for the miles or hours you drive on top of a monthly subscription charge. So, when you're not using it, you can enjoy fire and theft cover for your car until the next time you make a journey.
At that point, you simply tell your insurer you're making a journey and you're fully covered. Simple! You can even build up a no-claims discount if you keep the PAYG policy for long enough.
The various different payment methods all have their advantages and disadvantages, but making a careful choice as per your budget and needs could save you heaps on your car insurance.
Cheaper car insurance
Ultimately, there's no one best way to save money on your car insurance as a new driver. But buying the right car for your needs, driving safely, keeping your car secure, and organising your payments carefully will all hopefully help in keeping the long-term costs of your insurance down.
By Nick Dunn