A guide to Ford car insurance
Looking for Ford car insurance? Here's our guide to the biggest-selling manufacturer in the UK. Insurance groups, Ford Insure, and the soybean car all feature...
Key points
The best-selling car brand in the UK is Ford
And the Ford Fiesta is the best-selling car model in the UK
Ford Insure is its in-house car insurance scheme
"A customer can have a car painted any colour he wants as long as it's black." We've come along way since Henry Ford said those words way back in 1909. 
One thing that has stayed the same though is the need for Ford car insurance. 
Get quotes for Ford car insurance?  
The Ford Motor Company revved into life in 1903, and has been in Britain since 1909. Accelerating to the 21st century, Ford is now the fifth-largest automaker in the world. And it was the best-selling car brand in the UK in 2017.  
What's Ford Insure?  
Ford Insure is its in-house car insurance scheme.
Ford's bespoke insurance policy isn't available through GoCompare. But to make sure you're getting the right policy for your needs, it's always a good idea to shop around and compare before you buy.
Ford Insure car insurance quotes 
It seems that Ford Insure car insurance is only available as a comprehensive policy. Ford Insure offers a few perks which you may be able to get: 
Unlimited cover for standard fit in-car entertainment equipment 
Repairs carried out at Ford accident repair centres 

Small replacement vehicle during repairs 
Replacement child seats after an accident 
24-hour accident recovery service 
Ford parts with five-year guarantee 
Up to 90 days' European cover  
UK-only call centres   
If you go for Ford Insure annual private car insurance, it may be underwritten by Allianz, ABC, Aviva or AXA. Why it only works with insurance providers beginning with A is a mystery. 
Ford Insure car insurance fees 
It seems that Ford Insure doesn't charge admin fees if you cancel your policy. But check any documents for charges if you do decide to cancel.  
Ford Insure car insurance reviews 
Wondering how the experts rate Ford Insure car insurance? Well Defaqto rated it 4 stars, as did consumer champions Fairer Finance. Ford Insure features verified Reevoo customer reviews on its site and in February 2018, it scored 93%.
Compare quotes 
Its tagline is "who better to insure your Ford than Ford?" But that doesn't necessarily mean it's the best insurance for you and your Ford. Shop around and compare quotes to find the right deal for you. 
Insuring your Ford  
Got a Ford? Thinking about one? You're not alone. Three of the best-selling cars in January 2018 were Fords: The mighty Fiesta was top selling motor in the UK that month, while the Focus came third and in ninth place was the Kuga.
Here's the insurance groups on some of Ford's most popular models. Bear in mind that groups sometimes change, but you can double-check with our car insurance group tool. 
Ford Fiesta 
The Ford Fiesta is its hatchback supermini model and has been on British roads since 1976. It's been Britain's best-selling car for the last decade. Now into its seventh generation, the Ford Fiesta is one of its iconic brands.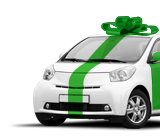 Ford Fiesta Zetec car insurance group (2018): 5-10 
Other Ford Fiesta car insurance group (2018): 2-15 
All Ford Fiesta car insurance group (2008-17): 3-31 
Ford Focus 
The Ford Focus was launched in 1998. This compact car is the successor to the iconic Ford Escort. How many doors do you like? We ask as the Ford Focus is available in 2, 3, 4, and 5-door models. Since 2012, Ford Focus car insurance groups split into: 
Ford Focus Hatchback car insurance group: 7-42 
Ford Focus ST car insurance group: 24-36 
Ford Focus Estate car insurance group: 6-26 
Ford Ka  
Ford launched the Ka in 1996 as its city car model. In 2014 the Ford Ka increased in size and is now classed as a subcompact. No matter the size, the Ford Ka has always been one of its most popular models. 
After car insurance for Ford Ka? Here's what insurance groups it falls into: 
Ford Ka Plus car insurance group: 1-5 
Ford Ka car insurance group (2009-16): 2-6 
After the exact insurance group for your Ford Ka? You know the drill. Pop your info into our car insurance group tool and find out in seconds. 
Did you know...?
During WWII, Ford exhibited the soybean car - the world's first plastic car
Top tips for cheaper Ford insurance  
Looking for cheap Ford car insurance? Here's a few tips: 
A smaller engine size usually means a smaller premium  
Look at every type of insurance, including telematics 
Take care with add-ons - only pay for what you need  
Always shop around and compare prices 
Paying annually rather than monthly tends to be cheaper overall 
Avoid modifications if possible 
Beware auto-renewal 
According to Top Gear, Ford "still builds the best mainstream cars in the world. And you can afford them." 
As such, most models are at the cheaper end of the insurance groups, which go all the way up to 50.  
Ready to go compare Ford car insurance quotes? 
By Sam Easterbrook