Get the answers to FAQs on car insurance, then compare quotes to find the right deal for you.
See also:
Why do I need car insurance?
It's illegal to drive with no car insurance. Without it you can't tax your vehicle, and it provides cover for you, other motorists and members of the public. Read more in our beginners' guide to car insurance.
What sort of policy should I choose?
The main policy types to consider are third party, third party, fire and theft and comprehensive. Consider the pros and cons of each and choose the appropriate cover for your needs.
What's telematics insurance?
Telematics car insurance monitors your driving using either a mobile phone app or a 'black box' fitted to your vehicle and bases your premium around your motoring behaviour.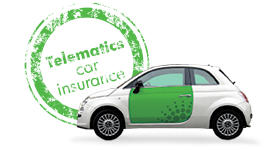 It's generally thought to be an option preferred by young drivers, but it has potential money-saving and other benefits for a wide variety of motorists.
How can I keep my premiums low?
There are multiple ways to keep your premiums down, such as limiting mileage and increasing voluntary excess. For a full guide, read our article on how to cut the cost of car insurance.
Will my premium get cheaper each year if I stick with the same insurer?
This is unlikely, certainly in the long term - when a customer gets out of the habit of shopping around, insurers typically take advantage and inflate renewal premiums. Read more about auto-renewal of insurance.
Did you know...?
Even if you have comprehensive insurance you're not necessarily covered to drive other vehicles
Is it cheaper to pay annually or monthly?
It's almost always cheaper to pay up front annually.
What class of use do I need?
If you search for car insurance through Gocompare.com you'll be given the following four options and will need to choose which best describes your use of the vehicle:
Social only: Covers you for normal day-to-day driving (such as shopping and visiting friends and family) but not commuting
Social including commuting: Covers social use plus commuting to a single, permanent place of work
Business use: Includes social use and also covers the designated drivers in connection with their jobs (such as driving to different sites or offices, and prearranged meetings away from the normal place of work)
Commercial travelling: Covers social use and also using the vehicle for commercial travel, for example delivering goods or door-to-door sales. As there are different definitions of commercial travelling, you should check with the insurance company before you buy
What insurance group is my car in?
Different insurers judge insurance groups in different ways and the ratings are subject to change, but you can use our online car insurance group finder to find the current rating from the Association of British Insurers (ABI).
What's an excess?
Most policies include an excess, which is the amount to be paid by the policyholder in the event of a claim. There's both a compulsory excess, imposed by the insurer, and a voluntary excess. The phrase 'total excess' combines these two factors and is the amount you pay in the event of a claim.
Did you know...?
If you pay to protect your no claims bonus you're only protecting the bonus, not the premium itself which will rise if you've made a claim
Taking the risk of choosing a higher voluntary excess may help to reduce your premium. If you make a claim, the excess can be deducted from the total amount paid out, or you may be asked to pay it up front.
What's uninsured driver excess?
You may be able to take out uninsured driver excess meaning that, if you're involved in an accident with an uninsured driver which is not your fault, your no claims bonus could be protected and you won't have to pay the policy excess.
What's young driver excess?
Young driver excess might be applied to a named driver on a motor insurance policy who's under the age of 25.
Older drivers on the policy may have a standard excess whilst younger named drivers have a higher one.
What's a no claims bonus?
A no claims bonus (NCB) is awarded for each year you hold private car insurance in your own name without making a claim. Most companies only accept NCB earned in the UK and from policies expired within the last two years.
How can I find out how much no claims bonus I have?
Your most recent renewal notice will indicate how many NCB years you've earned. Alternatively, you can speak to your current insurer to find out.
Can I apply my no claims bonus to a second car?
No. The no claims bonus applies to a single car; it can be transferred to an alternative car, but it can't be applied to an additional car or another vehicle.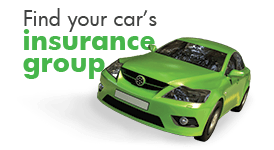 A number of insurers will give discounts or allow you to mirror your NCB on a second car, but you need to check with individual insurers to find out if they offer such incentives.
It is possible to build up multiple NCBs on vehicles insured under different policies.
Should I protect my no claims bonus?
If you pay to protect your no claims bonus you're only protecting the bonus, not the premium itself which will rise if you've made a claim. Only you can decide if this is worthwhile for you.
Should I buy breakdown cover with car insurance?
Breakdown cover is often coupled with car insurance, but this isn't necessarily the best way to arrange both forms of cover. The calculations to decide this can be complicated, but you can find out more in our article on packaged breakdown cover.
Did you know...?
There's no standard definition of a classic car as each insurer will take its own view
Do I get a courtesy car after an accident?
Some policies will include a courtesy car in the event of your own vehicle being off the road following a claim - check the policy wording for this and for any restrictions on availability.
Most insurers will not provide a courtesy car in the case of your vehicle being a write-off, although some may offer so-called total-loss courtesy car cover.
Should I add on extras with my car insurance?
As with any packaged product, make sure that you need the added extras you're buying, that they're suitable for your needs and that you don't already have sufficient cover from another source.
Typical car insurance add-ons include cover to drive abroad, breakdown cover, legal assistance, courtesy car cover, personal accident cover, windscreen cover and protected no claims bonus, so find out more about these areas before buying something you may not need.
What's classed as a modification on my car?
All changes from factory standard must be declared to your insurer or your cover could be invalidated and modifications could include changes to the bodywork, engine, wheels, audio system... even fitting a towbar or roof racks. Read more about modified car insurance.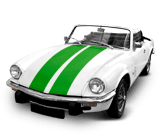 What's classed as a classic car?
There's no standard definition of a classic car as each insurer will take its own view. Read more about classic car insurance.
Does improving car security cut the cost of insurance?
Improved security measures can cut the cost of premiums if the measures are recognised by insurers, but note that the saving may not match the outlay. Read more about vehicle security and insurance in our guide.
Does keeping my car in a garage cut the premium cost?
All insurers will rate where you keep your vehicle overnight in a different manner and a garage won't always be the cheapest option. Read more about overnight parking and car insurance.
Am I covered to drive other vehicles?
This completely depends on your policy, so it's best to check with your insurer. Just because you're fully comprehensive doesn't mean that you'll be covered to drive other cars.
How is the price affected if I add additional drivers?
This will depend on the profile of the driver(s) you add, how many people are on the policy and the way individual insurers treat the risks. It's possible that adding extra drivers to your policy cut or raise the price of your premium. Find out more about the factors to consider in our guide to additional driver cover.
Did you know...?
Double cab pick-ups are classed on our system as light commercial vehicles so owners need to compare van insurance rather than car insurance
Can you offer an 'any driver' policy?
Very few companies now offer 'any driver' policies. However, you can input details on our website for the main driver/proposer and up to four named drivers.
Can I arrange short term car insurance?
Yes, short term car insurance - also known as temporary car insurance - can typically offer cover for between one and 28 days.
Note that there'll be age restrictions and restrictions on how many policies you can take out in a 12-month period. You should also be aware that it's not possible to tax a car if it's only insured with a short-term policy.
Do you do multi-car policies?
If you visit our multi-car insurance page you'll have the opportunity to get a quote using esure's multi-car insurance service and will be able to read more about the pros and cons of such policies.
Please note that you're likely to struggle to find a genuine comparison of multi-car policies on any one website because of the complexities involved in doing this online.
Why do you ask about medical conditions?
Many insurers won't quote online if you have DVLA-reportable medical conditions or disabilities because they require further information. We ask you to declare any such conditions to help ensure you have the right product and that you don't find yourself with an invalid policy should you come to make a claim.
Can I get cover if I have driving convictions?
Yes, but depending on how serious your conviction is you may find you have a more limited choice of providers and that you're facing higher premiums. Read more in our article on how driving convictions impact on price.
Why do you ask about non-motoring convictions?
It's standard for most insurance companies to ask about non-motoring convictions because it gives an indication of the moral hazard/risk of the insured.
Did you know...?
Gender no longer comes into consideration when premiums are calculated
For example, if a driver had been found guilty of dishonesty, fraud or theft then the insurance company is less likely to accept them as a policyholder because of this, or will charge more for a policy.
We don't ask for the specific details of the non-motoring conviction as there are too many to choose from and they're constantly changing. We just ask if you have a non-motoring conviction.
Please note: Spent convictions don't need to be disclosed under the Rehabilitation of Offenders Act 1974.
Why do you ask for my driving licence number?
This is an entirely optional question, but it feeds into the government-backed MyLicence initiative that has the potential to help simplify applications and claims, cut fraud and lower costs.
Why do you ask about driving courses?
Insurers recognise the value of some advanced driving courses - most particularly the Institute of Advanced Motorists (IAM) driving certificate - and may offer discounts if you've passed such a course.
I don't know the cost of a previous claim, what should I enter?
We understand that you may not know the cost of a claim, so we recommend that you contact your insurer (ideally at the time of the claim) and ask them for the exact costs involved. This figure needs to be as accurate as possible.
How do I work out my car's value?
Always estimate your car's value honestly, but an approximate estimation is usually fine as an insurer will typically base a pay-out on market value. Read more about how vehicle value impacts on insurance.
How do I estimate mileage?
Calculate the number of miles you drive in a typical week and multiply this by 52, factoring in regular journeys and extras such as long annual trips abroad.
If you've had your car for over a year and your usage remains similar, check previous MOT certificates and/or service records.
Insurers appreciate that people often drive a little further than they think and will allow for this, but a big underestimation might invalidate your cover.
How do I compare quotes for a double cab pick-up (eg Nissan Navara)?
Double cab pick-ups are classed on our system as light commercial vehicles due to their dual purpose (business and social use). Because they're light commercial vehicles you'll need to use our van insurance rather than our car insurance comparison service.
Will I be charged if I cancel my policy?
If you cancel your policy within the cooling-off period some insurance providers may charge a fee to cover their administration costs in addition to a charge for the cover provided.
Did you know...?
The Motor Insurers' Bureau protects anyone who's injured or who has their property damaged by an uninsured driver and will provide compensation should this happen
Where a fee is charged for the cover provided, this is typically worked out pro-rata, which means the charge is calculated based on the number of days your insurance has been in force.
Cancellation fees after the cooling-off period are handled in a similar manner. Some insurers charge a cancellation fee, others don't, while any refund entitlement will be worked out pro-rata.
What's an adjustment fee?
If you make a change to your policy - for example changing your address, your car or adding a driver - then, typically, the insurance provider will charge an administration fee.
Can I get another copy of my documents?
Yes but your insurance provider may charge a duplicate documents fee. If your account is handled online it may be possible for you to print out the documents yourself for free.
Can I choose my own repairer?
Most insurance providers offer an approved repairer service. Policyholders may choose their own repairer, but this could potentially compromise an entitlement to a courtesy car and/or any guaranteed repair period.
What if my car's damaged by a driver with no insurance?
The Motor Insurers' Bureau† protects anyone who's injured or who has their property damaged by an uninsured driver and will provide compensation should this happen.
Is my vehicle covered against flood damage?
Only fully comprehensive policies are likely to cover against flood damage, but they're not certain to and there are likely to be restrictions - check your terms and conditions.
Are premiums cheaper for women?
Gender doesn't come into consideration when calculating premiums - this is due to the European Court of Justice's gender ruling which came into effect in 2012.
What's Guaranteed Asset Protection (Gap) insurance?
A Gap policy can be useful as it will pay the difference between what you paid for your vehicle and what your insurer will pay out in the event of a total loss or write off - in such a case regular insurers will only pay the market value of your car.
Any other questions?
See if you can find the answers in our car insurance guides.
By Sean Davies