Fronting is an illegal car insurance practice whereby an older driver - often a parent - tries to save money by saying they're the main user of a vehicle driven by a younger or other high-risk motorist.
Key points
Fronting is illegal - it could invalidate your insurance and land you in court
Adding a lower-risk driver to the policy of a high-risk driver is not illegal and may cut premium costs, but declarations must be accurate
Consider our (legal!) tips for cutting costs and getting the right deal
Despite the fact that fronting is a fraudulent activity, a Gocompare.com study has suggested that a quarter of parents whose children are driving have insured their offspring's car in their own name in order to cut car insurance costs.[1]
What's more, 41% of the parents surveyed said they would consider doing it to save their child money.
Taking this decision could prove to be a real false economy, however.
Such fraudulent behaviour would invalidate a car insurance policy, meaning that any drivers would be operating the vehicle without cover.
What's more, as fronting is illegal it could land the perpetrators in court, and impact on their ability to take out any sort of insurance in the future.
Adding other drivers to a policy
Although fronting is illegal, adding other drivers to your policy is not, and in certain circumstances this could actually cut the cost of your insurance.
One such instance could be if a younger, inexperienced driver chooses to add a motorist from a lower-risk category - such as an older, experienced driver - to their policy.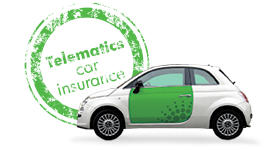 If you're considering this, there are two crucial points to bear in mind:
Accurately declare who the main driver is
Ensure you have the permission of the additional driver
The additional driver will also have to remember to declare that they have access to another vehicle when they make their own insurance application.
What leads people to 'front'?
It seems that the high cost of car insurance for young and inexperienced drivers is what's leading people to make illegal declarations.
In Gocompare.com's survey, 49% of people thought that premiums for young drivers were a 'rip-off' and 38% said that high prices were pushing motorists in this group to hit the road without insurance.
There's a good chance that any 'fronting' will be uncovered if parents do have to claim on the policy
Matt Oliver, Gocompare.com
Analysis of fronting
"Insurance premiums for new, inexperienced drivers can seem high and people are often surprised at how much they are compared to the value of the car they're insuring," said Gocompare.com's Matt Oliver.
"However, for insurers the cost of replacing the car is small compared to the potential cost of other elements of claims involving young drivers, such as personal injury claims for passengers and injuries and damage caused to third parties and their vehicles.
"Unfortunately drivers aged 17-to-20 are twice as likely to make an insurance claim as other drivers and their claims costs will be three times higher.[2]
"Although it's understandable that a parent would want to help their child with the cost of getting on the road, insurance fraud is not the best option.
"Insurers look closely at their customers when they make a claim and there's a good chance that any 'fronting' will be uncovered if parents do have to claim on the policy.
"If found out the policy may be invalid and the child may find themselves liable for all of the accident costs and the parent may find themselves in court and unable to get insurance in the future."
Cutting insurance costs for young motorists
There are legal ways for all drivers to try to cut the cost of car insurance starting, of course, with shopping around for the right deal at the right price using a comparison site such as Gocompare.com.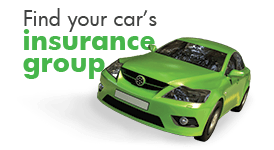 More specific options for young and inexperienced drivers include choosing a sensible vehicle, considering a telematics policy and a higher excess, and stripping unnecessary optional extras from their policy.
Read more about car insurance for young and inexperienced drivers in our guide.
By Sean Davies
[SeanSocialShare]