Find cover with GoSkippy car insurance
Founded in 2012, GoSkippy channels the spirit of its namesake to preach the message of affordable car insurance to the masses.
Key points
Fully comp, third party and third party, fire and theft are all available options at GoSkippy
GoSkippy has a generally positive rating on independent review sites like Feefo
The young company also has two 5-star Defaqto ratings in 2018
Despite first appearing on TV in 1967, Skippy's heroic ways haven't faltered with age. Turns out, when not saving trapped kids from certain doom in abandoned mine shafts, the plucky marsupial is also pretty handy at saving money on car insurance.
So crack open a Fosters (or Bundaberg if you're driving), put Neighbours on pause and wear your budgie smugglers with pride, as we Go Skippy with the iconic bush kangaroo. 
GoSkippy car insurance quotes 
While the company name is immediately associated with the land of the wallaby, GoSkippy is actually a Bristol-based brand and part of Eldon Insurance Services Ltd.  
Despite the faux-Aussie exterior, the company does have legitimate ties to the Australian kids' programme. It even boasts a sister-site dedicated to all things Skippy the Bush Kangaroo. 
When it comes to car insurance, GoSkippy has plenty of options to choose from, helping you get the jump on some truly ripper deals.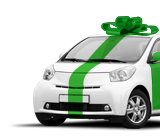 GoSkippy's policies 
GoSkippy offers the usual three levels of insurance you'd expect from many insurance companies: fully comprehensive; third party, fire and theft; and third party only. 
GoSkippy also donates 50p to the Royal Commonwealth Society for every new customer they receive – which is nice. 
Comprehensive cover includes such perks as windscreen cover, limited personal belongings cover and 30-day cover in Europe. 
In addition to these features, there are also a number of optional extras available - such as key care, misfuelling and breakdown cover - should you want a more extensive level of protection. 
Unfortunately, while there are a number of options offered by GoSkippy, multi-car insurance might not be one of them. 
See also:
New drivers car insurance
Learner driver car insurance
Young drivers car insurance
What if you cancel the policy? 
If you decide to opt out of GoSkippy car insurance, some fees will be payable. 
You can cancel by contacting the customer service team, either via email or over the phone. If you cancel prior to inception, you'll receive a refund of the premium paid, but you'll pay a fee. This is slightly higher if you cancel within the initial 14-day period. 
If your cover has already started, you'll have to pay for the duration the cover's been active for, along with any relevant admin fees - which may be more than double that of the 14-day period. 
You'll also be liable for the full year's premium if a claim has already been made at the time of cancellation. 
Meanwhile, any payments made for add-ons and optional extras are non-refundable – so think twice before you sign up to anything that's not already included. 
Read GoSkippy reviews 
Despite being a relatively young company, the majority of GoSkippy car insurance reviews online are predominantly positive. 
For example, in February 2018, it has an impressive 4/5 stars on independent review site, Feefo. And many customer ratings on Trustpilot cite GoSkippy as "great" or "excellent". 
Several of those that did review GoSkippy car insurance highlighted difficulties when dealing with their customer services team over the phone. Stories of long waiting times do exist. 
That said, reviews sites which don't verify that customers are legitimate can usually be treated with a pinch of salt.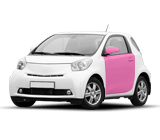 From an industry standpoint, GoSkippy boasts a 5-star Defaqto rating for 2018. However, the small print on the website reveals that this only relates to its Southern Rock policies. Meanwhile, the Defaqto website itself states that GoSkippy also has a 5-star rating for Watford Re insurance as well. 
But as with all insurance providers, be sure to read your policy documents carefully before signing up to make sure it's the right car insurance for you. 
Compare car insurance for a cheaper deal 
So you've identified the policy that's right for you , you've read the reviews and you've scoured the small print with a comb so fine it could groom a flea... Now what?  
Before you go any further in your quest for car insurance, there are a few tricks you can apply that could save you even more money along the way. 
See also:
Telematics car insurance
Insurance groups
While a GoSkippy car insurance quote may seem pretty economical at first glance, always shop around before you make your final decision. Before you Go Skippy, don't forget to GoCompare first! 
Likewise, don't sign up without double-checking what's included in your cover. You could be signing up for costly add-ons you don't need or, worse still, be signing up for a policy that excludes features you do need – which could prove costly down the line. 
Breakdown cover is also available at GoSkippy. However, only sign up to this if you aren't already covered. 
Many banks and credit cards offer breakdown cover as part of an overall package, so it's worth double-checking if you're already protected. You could wind up paying twice for the same thing. 
By Martyn Grant