What are the green car insurance options, and is the cover as environmentally friendly as providers would like us to believe?
Key points
There are few dedicated green car insurance options available and you should always check a company's green credentials
Some may claim things such as paperless correspondence as a green initiative
Gocompare.com includes both dedicated green companies and standard car insurers in its quotes when you search for cover
Years ago if you mentioned 'green' car insurance then it probably meant premium-envy - hearing that your neighbours had insured their identical motor for half the cost of your policy.
Nowadays, though, green is the buzzword for all things environmentally friendly - green transport options, green energy, green food production, green waste recycling, green supermarkets selling green products - the list is endless.
Even the police, the armed forces and football clubs claim to have gone green, so why not car insurance companies?
There is a distinction, though, between adopting green policies and commitments in your day-to-day dealings as an insurer and offering specifically tailored, green-tinged policies to the consumer.
Although many may claim to be 'green' you need to dig a little deeper to determine whether those credentials go beyond adopting measures such as paperless correspondence.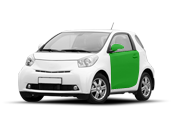 Dedicated green car insurance options
The Green Insurance Company - which is included on Gocompare.com's car insurance panel - says it planted 2.5 million trees across the UK between 2007 and 2012 in order to offset motorists' carbon emissions.
Working on the basis that your car may have spewed anything up to five tonnes of carbon into the atmosphere over a year, the company tried to offset that by planting the required number of trees around UK woodlands.
Go green yourself
If you struggle to find an insurer to match your green ambitions, consider taking the matter into your own motoring hands.
Choosing an electric car, a hybrid or simply a small, fuel-efficient vehicle is one option.
Also improve your motoring habits, watch your speed, drive efficiently and try to cut your mileage.
All such behaviour could help you cut insurance costs as well as protecting the environment, and the habits may be reinforced by considering a telematics policy.
That scheme has since come to an end, but the company has also engaged in giving grants to environmental groups, made donations to conservation and animal welfare charities and encouraged staff to get their hands dirty - or at least green - by fun, practical efforts such as beach cleans.
As with the tree-planting initiative, the company insist that all their schemes are absorbed into their general running costs and not simply added on to premiums.
"The majority of our customers find us through price comparison websites which gives us a fairly diverse demographic of customer," said Stewart Barnett of the Green Insurance Company.
"We believe that delivering a green element to our business is important though, through things such as our Green Grants community promotion and our affiliation with environmentally aware charities.
"There are undoubtedly consumers who are more environmentally aware and responsible than others.
"However, we believe environmental habits are becoming a bigger part of people's everyday lives and, as a result, a growing number of consumers have an expectancy that the brands they use have sound environmental practices.
"Our environmental awareness and subsequent initiatives, we believe, are a valuable part of our proposition."
In general, however, insurance companies offering specific green pledges in return for taking your money are thin on the ground. There was another product on the market called I Buy Eco - but they are no longer selling insurance to new customers.
"The industry is not particularly geared up towards offering these specifically marketed products for the eco-conscious consumer," said car insurance expert Scott Kelly.
"It's really still open to question as to whether this is something that chimes with car insurance consumers."
Environmentally friendly developments
What's far more common than dedicated green car insurance companies is an industry-wide effort to use less paper, drain fewer light bulbs and heat smaller call centres.
Some will be greener than others, but more and more companies are moving towards electronic policy documents, and the law has acknowledged the trend.
In 2010, the law was changed to enable insurers to issue electronic certificates as an alternative to the paper version. The certificate can either be emailed to the customer as an attachment, or made available on a website.
If a motorist is stopped by the police and asked to produce a certificate, then an electronic version is now acceptable.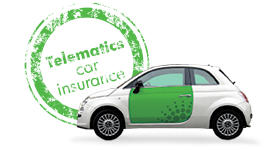 The British Insurance Brokers' Association (BIBA) estimates† that around 40 million paper certificates were being sent out, which means there is now an estimated saving of £10m a year in printing and postage costs - to say nothing of the saving in trees.
"The majority of insurance companies are now moving to paperless documentation," said Kelly. "That is a real change and it's a road that most large organisations are going down.
"It's a move towards online documents in general and a lot of insurance companies now allow consumers to make changes online without having to ring a call centre, with all the additional costs that that would entail. A lot of things are moving to the online arena."
By Graham Thomas
[SeanSocialShare]