Some car insurance policies guarantee your vehicle at an agreed value rather than market value, something that's popular with classic and modified cars. Find out more...
Key points
Agreed value policies pay out a pre-agreed sum in the event of a total loss
They are usually aimed at classic cars, but sometimes also modified vehicles and new cars
Expect agreed value policies to be harder to find and more costly than market value policies
You'll need to provide evidence of the vehicle's condition and value
If you're unlucky enough to have your car declared a total loss by your insurer, most car insurance policies will simply compensate you with the market value of your vehicle.
However, this can be a problem if your car is worth more than most vehicles of its types and age - for instance if it's a carefully preserved classic car, or a lovingly enhanced modified vehicle.
Owners of these vehicles might instead opt for a guaranteed value policy, which will pay out a set amount agreed between the insurer and the car owner.
How to get an agreed value policy
Even if your car is older of modified, you can enter your details into a price comparison website like Gocompare.com to bring back lots of quotes to choose from, but if you need an agreed value policy it's not quite so straightforward.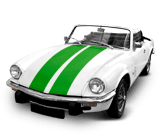 These policies can be quite few and far between - on 15 June, 2015, Gocompare.com checked 223 comprehensive insurance policies on the matrix of independent financial researcher Defaqto and found that just 25 offered agreed value cover, either as standard or as an optional extra.
This means that you might need to shop around individual providers to find the best deal, or use a broker.
You might also be able to find an appropriate policy if you're a member of a classic car owners' club, or a similar group for enthusiasts.
Who are agreed value policies for?
Agreed value policies are aimed at owners of vehicles that are worth more than the typical value for vehicles of their age and model.
Some insurers will ask for a valuation certificate from an independent vehicle valuation expert
In general, this will include classic cars that may have held their value, or even appreciated in value rather than depreciated as cars of a similar age might have.
It could also include modified cars if expensive changes and additions have made the car more valuable than others of the same model and age.
Due to the depreciation in value of new vehicles, owners of particularly valuable new cars and performance cars might also want to consider protecting their investment with a guaranteed value policy.
This would normally only be for vehicles that are over a year old, though, as vehicles less than a year old sometimes have new car replacement cover. If you're in this sort of situation, Gap insurance is another option to think about.
From the Ombudsman
Analysis of the 25 agreed value policies listed on Defaqto shows how these products are often aimed at classic vehicles, with 21 of them having a minimum vehicle age for the vehicle being insured.
The lowest minimum age stated was 17 years and the highest was 30 years.
The four policies that didn't state a minimum vehicle age all specialised in high value, difficult-to-place or unusual vehicles, demonstrating how agreed value policies are not really aimed at your average, mid- or low-value car.
Evidence of value
When you take out an agreed value policy, you don't usually get to just tell your insurer what you think your vehicle is worth.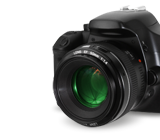 Instead, you'll need to give some evidence and what you need to provide varies from insurer to insurer.
It's common for insurers to ask for a list of photos of the vehicle and they'll usually specify that you need to take a certain number of pictures of the inside, outside, engine bay and so on.
Some insurers will ask for a valuation certificate from an independent vehicle valuation expert and you'll probably have to pay to commission a vehicle inspection and valuation.
In the case of restored cars or modified vehicles, some insurers will let you submit bills for recent work done as supporting evidence of the vehicle's value.
The cost of agreed value policies
Agreed value policies are likely to be more expensive than market value policies for several reasons.
The simple fact that these policies are fairly scarce means less competition between them, which may mean you have to pay more to secure one.
As well as generally having more expensive premiums, if the agreed value element of the policy is added to the policy as an optional extra, this will also push up the price of the basic premium.
Of the 25 agreed value policies listed on Defaqto, six offered agreed value as standard, but the remaining 76% offered it at extra cost, as an optional extra.
Because of that, you'll have to weigh up carefully whether your vehicle is unique and valuable enough to warrant taking out an agreed value policy, or if you'd be better off comparing the far wider field of market value policies instead.
By Derri Dunn
[SeanSocialShare]