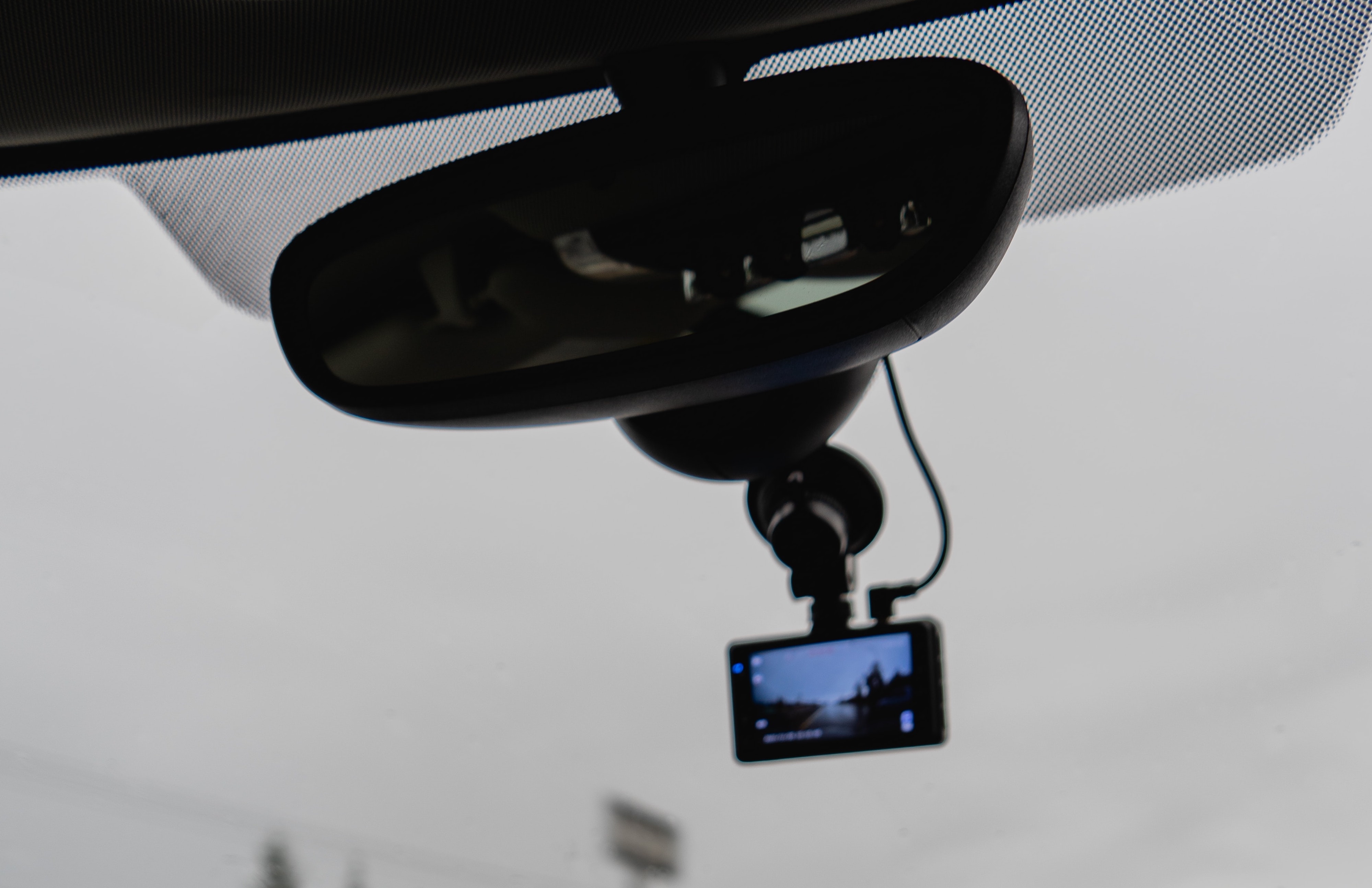 Dash cams are gradually becoming an ever-present part of our roads. Whether it's to help with reporting incidents or simply for providing added peace of mind, more and more drivers are choosing to invest in this popular piece of automotive tech every year.
So, to get a better understanding of motorists' attitudes towards these in-demand devices, we've asked drivers how they'd like dash cams to be used going forward. We review how their popularity is growing, how experts feel we can best use them to our advantage, as well as which regions are using them to report road incidents the most.
Drivers feel dash cams should come as standard
Today, dash cam footage is one of the most efficient ways to confirm who is at fault in a road traffic accident. The perceived value of dash cams is evident in our latest research, which found that 91% of drivers who own a dash cam believe they should come as standard in new cars. [1]
As well as helping to determine fault in car accidents, dash cams can assist drivers when submitting insurance claims. They may also capture events when your car is parked and unattended, such as theft, vandalism or accidental bumps and scrapes.
Any dangerous driving and car-related crime footage can be submitted to the National Dash Cam Safety Portal (NDSP), a free portal for drivers and the Police. It was created by Nextbase in 2018, with an aim to streamline the process of submitting and reviewing footage, and make the UK's roads safer.
At least 55,000 episodes of dangerous driving captured
Since 2020, at least 55,000 occurrences of dangerous driving have been captured by dash cams.[2] Our latest research has also found that 14% of dash cam owners have uploaded footage to the police to report an incident.[1]
These clips of 'dangerous driving' footage were received by police forces across the UK for investigation. Over the three-year period, there was a total of 54,957 dash cam uploads across all regions that are part of the portal.
Dash cam uploads by region
Dash cam footage uploads to the police by region in 2020, 2021 and 2022
| Region | 2020 | 2021 | 2022 | Total uploads |
| --- | --- | --- | --- | --- |
| Northumbria | 3,382 | 4,683 | 5,968 | 14,033 |
| West Midlands | 2,245 | 4,606 | 5,625 | 12,476 |
| West Mercia | 1,611 | 1,896 | 3,413 | 6,920 |
| Warwickshire | 820 | 1,754 | 2,725 | 5,299 |
| South Yorkshire | 694 | 1,283 | 2,385 | 4,362 |
| Lincolnshire | 164 | 1,100 | 1,737 | 3,001 |
| North Yorkshire | 108 | 836 | 1,627 | 2,571 |
| Humberside | 106 | 357 | 1,314 | 1,777 |
| Surrey | 96 | 248 | 1,232 | 1,576 |
| Cumbria | 80 | 146 | 800 | 1,026 |
| Wiltshire | 77 | 142 | 275 | 494 |
| Nottinghamshire | 76 | 127 | 96 | 299 |
| Staffordshire | 67 | 116 | 84 | 267 |
| Durham | 49 | 101 | 82 | 232 |
| Kent | 40 | 99 | 80 | 219 |
| Leicestershire | 25 | 86 | 71 | 182 |
| Gloucestershire | 17 | 80 | 50 | 147 |
| Lancashire | 17 | 22 | 19 | 58 |
| City of London | 0 | 4 | 10 | 14 |
Figures from the NDSP suggest that Northumbrian drivers are utilising dash cams the most.[2] Northumbria Police received over 14,000 dash cam uploads in the last three years - more than any other police force using the portal. This rose from around 3,400 in 2020 to almost 6,000 in 2022.
West Midlands Police was sent the second largest volume of uploads, receiving almost 12,500 submissions since 2020, with an increase from around 2,200 uploads in 2020 to over 5,600 in 2022. West Mercia Police also saw jumps from 1,600 uploads in 2020 to nearly 1,900 in 2021, then to 3,400 in 2022, totalling almost 7,000 dash cam uploads.
Bryn Brooker, head of road safety at Nextbase, attributed the growth in uploads to the increasing popularity of dash cams: "The increase in submissions stems from a number of factors, the main ones being, increased dash cam usage, as well as more police forces joining up to accept dash cam footage from the National Dash Cam Safety Portal.
"The National Dash Cam Safety Portal now supports almost every UK police force, however, there are still some gaps. Overall, this has helped create greater awareness of dash cams and how footage can actually help protect drivers, pedestrians, cyclists and other road users. Of course, there are other factors, but enthusiastic uptake of new technology is always going to be key to how engaged the public becomes with it."
For the majority of regions, dash cam footage uploads have continued to increase over the three-year period. In the case of some forces though, the highest volume of uploads was received in 2021. Nottinghamshire and Staffordshire Police received a similar number of dash cam uploads across the three-year period, which decreased by around 25% between 2021 and 2022. Meanwhile, Gloucestershire saw a decrease in uploads of more than 35% between 2021 and 2022.
185% increase in dash cam uploads since 2020
While some forces saw a reduction in uploads last year, overall, there has been a 185% total increase in dash cam uploads over the last three years. This includes a YoY increase of almost 83% between 2020 and 2021, and an additional 56% between 2021 and 2022.
These figures are reflective of the increasing number of cars on the roads, along with the initial pandemic requirement - and now a common preference - to remain in the country for staycations.
It is clear that increased activity on the roads comes with an increased risk of motor-related offences. However, our latest data has found that only 18% of drivers have a dash cam fitted in their car.
Nearly all drivers want a dash cam
While only 12% of dash cam users have utilised dash cam footage in a claim, plenty can still see their value. 82% of drivers who don't own a dash cam said they would be very keen to get one fitted if it helped to reduce their car insurance premiums.
Dash cams can be used to aid drivers in a variety of ways, so the value of getting one installed is clear to see. Speaking about the best way to utilise dash cam footage, particularly any clips of accidents, Bryn Brooker of Nextbase said: "Dash Cams are a brilliant way to ensure that if something happens on the road that isn't your fault, you have an independent witness to support your claim so you're not stuck with the blame.
"Obviously the first thing to do in any accident or incident is to follow the proper procedures to ensure everyone is safe and looked after, as well as comply with any police requests. After that point, it depends on the severity of the accident.
"For minor collisions and accidents where perhaps there is no clear blame, you can upload your dash cam footage to the Nextbase website, which helps with general road safety and awareness. For more serious accidents, you can upload that to the National Dash Cam Safety Portal, which sends your footage directly to the right police force for them to take the correct action."
About the data
[1] In order to collect the data used in this report, we conducted a nationally representative survey of 2,000 UK residents via YouGov. The survey was run on 19 December 2022 and all responses were randomly selected. All statistics featured on this page are sourced via this survey unless otherwise stated.
[2] Data on the number of dash cam videos sent to the UK's police forces using the National Dash Cam Safety Portal (NDSP) over the last three years was provided by Nextbase.