Learning to drive, buying a car, tax and insurance are part of prepping a young driver for life as a motorist. But how much does it really cost?
Car insurance for young people can be pricey and cars are getting more expensive, but then there's also the cost of driving lessons, tests, your licence and road tax piled on top. 
So, it's probably no surprise that getting a young driver on the road these days will set you back £6,998* according to research by GoCompare, on average. Ouch. 
So, why is it so expensive and what can you do to knock down the price? 
Buying your first car
Unsurprisingly the biggest expense when it comes to getting on the road is the cost of a new car.
On average, young drivers are spending £4,275 on their first motors, with 28% of parents pitching in (or intending to contribute) to help cover the expense.*
The cost of buying a first car has increased by 72% since 2009, which makes sense when you consider that most young people likely won't want a hand-me-down old banger.
Getting the right insurance for your first car
The average car insurance premium for a 17-year-old is £2,004.[1]
The good news is, it's reduced from £2,455 in 2009, but it still makes up 29% of the total cost of becoming a new driver! 
48% of parents think that young driver insurance premiums are a 'rip-off' and a quarter (25%) of new driver's parents have helped or intend to help with insurance costs.* 
Laurenz Gerger, motor policy adviser at the Association of British Insurers (ABI),† said:
"The cost of motor insurance can be a sore point for young drivers. It reflects the sad fact that younger newly-qualified drivers are more likely to claim or be claimed against. 
"Young drivers looking to cut their insurance bills should do some research and buy a car that is cheaper to insure, drive safely to build up a no claims discount and consider a telematics policy, which can help cut the cost of insurance if you are a safe driver. 
"Always remember to shop around – there will be a variety of different policies on offer to help you get the best policy for your needs at the best price."    
The cost of driving lessons 
When you add up the price of a provisional licence, lessons and test fees, learning to drive comes in at around £623.[2]
Your average driving lesson costs about £24 per hour and with young new drivers typically taking 20 lessons before passing their test, that's £480 for lessons alone!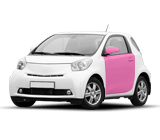 If new drivers aren't careful they may be caught out by official-sounding sites charging up to £108 to 'check and manage' their application for a provisional licence. 
Make sure to go through the official Gov.uk website and pay the £34 it does cost to avoid any dodgy dealers.† 
In my opinion…
The cost of getting a young driver on the road has increased again but this is down to the new motorists splashing out more on their first car. The cost of the insurance has actually fallen substantially in the last few years while the price of tests and lessons has been static.
Car insurance for younger drivers is still pricey compared to those who've got a few thousand safe miles under their belts. 
However, there are steps young drivers can take to try to keep their premiums as low as possible and some insurers will offer more competitive premiums.
Young drivers should always compare quotes from a number of different insurers to ensure they get the right cover for them at the best price.
Money-saving tips for car insurance 
Check out my money-saving tips to help younger drivers pay less for their car insurance.
Get a sensible car - Young drivers will likely get a lower insurance premium by choosing a standard car with a small engine (under 1000cc). A low insurance group and avoiding cars with modifications can also lower the cost. 
Higher excess – If you can afford to pay more towards the cost of a claim, a higher excess may lower the premium. 
Try a telematics policy – Get a policy that fits your car with a black box or an app that tracks your driving. If you're a good driver, your insurance will cost less.
Additional extras – Do you really need a courtesy car, legal assistance, breakdown cover and key cover? You could knock a few pounds off your insurance costs by choosing a policy with fewer add-ons.
Add a safe driver – Putting an additional experienced driver with a clean license on to your insurance may lower the premiums. Just be honest about who the main driver will be to avoid breaking the law. 
Drive carefully – Being a safe driver means you'll avoid accidents, fines and points on your license, which all factor in to the cost of your car insurance.