Guide to Halifax car insurance
Does looking for car insurance drive you around the bend? We can help! And so – potentially – could Halifax.
Key points
Halifax offers both comprehensive and third party policies, with a range of add-on options, and you can manage your policy on its online self-service centre
You'll probably be charged a fee on cancellation, but the amount will vary, depending on the circumstances
Don't forget to compare car insurance providers to make sure you're getting the right car insurance for your needs
We've put together some information about Halifax car insurance, to give you a bit of info about one of the many car insurance providers out there.  
Meet the Halifax building society
During the industrial revolution, the population rapidly grew but there weren't enough houses to go round.  
Building societies became a way for workers to band together in order to buy land to build their own houses on. These temporary society groups disbanded when the last person had a house.  
More permanent societies sprung up, in which workers put their earnings in a communal fund for a certain amount of interest. The money would then be loaned to help other people build their own houses.  
In 1852, a small gathering of men in a pub in Halifax wanted to set up a permanent building society, and so the Halifax Permanent Benefit Building Society was born.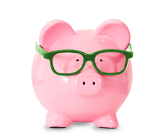 The popularity of the idea took off, and Halifax rapidly grew until it became the largest building society in the world in 1913.  
From 1960s onwards, Halifax began to offer more financial services and gain new mergers. In February 1997 Halifax became a plc and it merged with Bank of Scotland to form HBOS plc in 2001.  
In 2009, Halifax was acquired by Lloyds TSB and became a part of the Lloyds Banking Group plc.  
The team at Halifax aims to be "the people who give you extra". The company has three main values: 
Putting customers first 
Keeping it simple 
Making a difference together 
These days Halifax offers a range of banking and financial services, including car insurance.  
See also:
New drivers car insurance
Telematics car insurance
Insurance groups
Is a Halifax car insurance quote right for me?
Halifax car insurance tends to have a number of benefits. 
These have included a 10% discount for its online banking customers; 60 days' European cover; access to a 24-hour claims helpline; online self-service centre; and access to its Halifax Car Extras site.  
If you take out a comprehensive policy with Halifax, you could also benefit from vandalism cover, a courtesy car, 24-hour windscreen helpline, new car replacement and a three-year guarantee on approved claims repairs.  
Halifax comprehensive and basic policies
A comprehensive policy will cover you for third-party claims as well as protecting your own car against fire, theft and - what sets it apart from the other types - accidental damage. 
The most basic cover level, third party only (TPO) insurance will only include costs relating to someone else's person or vehicle. 
Third party fire and theft (TPFT) covers the third parties. And it also covers your own car - but only in the event of theft or fire.  
Managing policies in the online self-service centre
Halifax has an online self-service centre for managing your policy.  
When you log in, you can see your policy number, your certificate of insurance, and your personal details and if there's anything you need to do regarding your policy.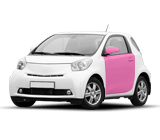 Some of the benefits include:
View/change policy or payments 
Contact information for claims 
If you make changes to your policy using the online self-service centre, you can see if the changes will affect the price of your policy. 
If you're still happy with the changes, you can specify when you'd like these changes to take effect.  
Breakdown cover
To supplement your main policy, you can also add on things like key cover, no claims discount protection and legal cover.  
Another add on is Halifax's breakdown cover, which is provided by the RAC. It starts out as a basic policy that you can add to, to include other options you might need.  
Find reviews for Halifax car insurance
There are plenty of reviews about Halifax online, and it's a good idea to do your own research on different providers before buying your car insurance. 
Just remember that what suits someone else may not meet your needs. 
See also:
Learner driver car insurance
Young drivers car insurance
Does the Halifax charge a cancellation fee?
Car insurance policies tend to have a cooling-off period for 14 days after you receive your policy documents.  
If you or Halifax cancel during the 14 days, you'll probably be refunded a certain percentage of your premium cost.  
If you or Halifax cancel after the 14 days, Halifax might refund a percentage of your premium, depending on how much of the cover is left unused.  
In both cases, you'll likely be charged a cancellation fee - but the amount will depend on the circumstances.  
By Amy Smith