Guide to Hastings car insurance
Finding the car insurance that's right for you can be like looking for a grain of salt in a sugar bowl. Luckily, Hastings Direct has a simplified approach that's clear, concise and easy to understand. 
Key points
Hastings has won numerous industry awards over the last decade
Average customer service rating of 4.5/5 on independent review site, Feefo
Cancellation fees apply, and the separation process can prove problematic
With just three policies and three levels of cover, Hastings' car insurance options are easily digestible to all drivers - from inexperienced novice to seasoned pro. And you can check out these policies side-by-side with us, making the whole process of comparing quotes as smooth as a Ron Burgundy pick-up line. 
What is Hastings Direct? 
Hastings Direct began life in 1997, focusing solely on car insurance. Since then, the company has grown to cover a whole host of additions: from bike insurance and helmet cover to home insurance and personal injury claims. 
Find Hastings car insurance quotes 
Like most insurance providers, Hastings Direct car insurance offers three primary levels of policies: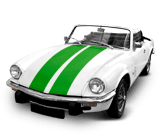 For comprehensive policies, there are three additional options available. From February 2018, these include: 
Hastings Essential car insurance 
The most basic comprehensive cover, the Essential package includes damage caused through accidents, vandalism, fire or theft. This is ideal for those looking to economise. However, it still includes such perks as a courtesy car and repairs for three years.  
Hastings Standard car insurance 
Standard is the next step up from Essential, and includes everything from that package, plus more. The main difference here is that it also covers lock and key replacement, and in-car audio and sat-nav equipment. 
Hastings Premier car insurance 
Its most extensive package, Premier covers everything the other two options offer, plus a whole host of additions. These range from windscreen cover and personal belongings to travel expenses, and also hotel stay if car trouble halts a journey completely. 
In addition to the above car insurance, Hastings offers one additional option called SmartMiles. This is a black box policy. It means your car's fitted with a device that monitors your driving by gathering data as you drive, such as speed, times of use, roads used etc.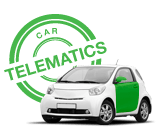 This is particularly useful for young or newly-qualified drivers, as it can help reduce the high costs typically associated with inexperienced drivers. Safe driving will produce reassuring data for Hastings, and can result in cheaper insurance premiums. 
Multi-car policies 
Multi-car insurance can be handy protection to have if you own more than one car. Better still, existing customers will receive a 10% discount on the second car policy, while new customers will receive discount on both policies.  
Hastings will also insure both drivers within a single household, even if you're unrelated, which - if you're sharing a house - is great news for you and your housemate! You're also given the option to add new cars to your policy at any time - worth keeping in mind if you plan on adding to your car collection. 
See also:
New drivers car insurance
Learner driver car insurance
Young drivers car insurance
Does Hastings offer breakdown cover? 
In a word... yes! Hastings offers a range of breakdown options - from roadside recover to European cover - all of which have you covered should you break down anywhere in the UK. 
Each option also includes protection for misfuelling, should you accidentally pump the wrong fuel into your tank. 
Hastings' customer reviews 
With over 20 years of experience, Hastings Direct is one of the most established and trusted car insurance providers in the UK. 
As such, Hastings car insurance reviews are predominantly positive and, in February 2018, Hastings Direct had an average rating of 4.5 out of 5 on independent customer-review site, Feefo.  
Since its inception in '97, Hastings Direct has also picked up numerous industry awards - including several British Insurance Awards, UK Broker Awards and Consumer Moneyfacts Awards. 
It continued this trend of customer service in 2017, with three separate 5-star ratings from independent financial research company, Defaqto. 
How to cancel Hastings car insurance 
Bold print giveth, small print taketh away. This seems to be the case when you cancel Hastings car insurance. 
Despite boasting numerous industry awards and a large majority of good customer feedback, Hastings Direct isn't free from criticism. 
The cancellation process in particular has repeatedly been flagged by customers as a recurring point of frustration - specifically relating to the dreaded Hastings car insurance cancellation fee. 
While Hastings does state that you're free to cancel over the phone at any time, charges can and will apply. 
Even the initial 14-day cooling-off period still includes a cancellation fee if you opt out - albeit slightly less than after the 14 days have expired. 
Large cancellation fees and mixed reviews on communication during this divorce period aren't uncommon. 
As such, it's wise to make sure you're dead-set on Hastings before you motor on - both before you sign up and before you leave. 
By Martyn Grant