Car insurance claims may be turned down for a variety of reasons - find out how to avoid the pitfalls to ensure you have cover when you need it most.
There are few things more exasperating than having your car damaged or stolen - but finding that your insurer has rejected your claim afterwards comes pretty close.
The purpose of car insurance is to protect drivers against unexpected events and any risks that are defined in a given policy.
Yet circumstances can arise where an insurer may refuse to settle a claim because of an exclusion or breach of a condition that's outlined within a policy.
Insurance does, to a certain extent, protect you from loss caused by your own negligence. It will not, however, cover the policyholder for gross negligence. For example, where the insurer can show that the driver has neglected to address a situation when knowing that a loss was likely or probable.
Neither will an insurer pay out if the driver is found to have provided information that is either incorrect or untruthful.
Below are some examples of likely scenarios which could contribute to an unsuccessful claim on your car insurance.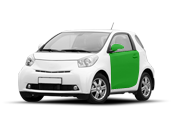 Not reading the small print
In some instances, a car insurance claim could be rejected due to it not meeting all the details of the clauses in the policy.
It's also possible that your policy may contain a clause which means that your claim is rendered invalid.
This is why it's of paramount importance that you read through your policy document carefully, so as to avoid the possibility of having a future claim refused.
Keeping quiet about modifications
If your car is anything other than factory standard, you'll need to declare the modifications when applying for your insurance.
Did you know...?
Roof racks and towbars may be classed as modifications by insurers and should be declared
Some modifications are cosmetic, others are performance enhancing and some may increase the value or desirability of your car.
Whatever modifications have been made to your car, your insurer will need to consider them when calculating your insurance premium.
If you buy a car from someone who's upgraded the alloys, changed the paintwork or made any other modifications, make sure you declare them - the fact that you didn't make the upgrades won't be taken into account by your insurer.
If you search for modified car insurance with Gocompare.com, our comparison service will look for quotes from both regular and specialist insurers.
Non-disclosure of convictions or claims
Remember that speeding fine and three points that you picked up three years ago?
It may be a distant memory - a blemish on your otherwise clean record that you'd rather forget - but you must tell your insurer about any driving convictions you've incurred over the last five years.
This includes disclosing the type of offence, the amount of the fine, the number of points you were given and the length - if any - of the ban.
Not telling your insurer about convictions is a big faux-pas and could leave you with a worthless policy.
Likewise, if you've made a claim in the last five years you need to let your insurer know about it. They'll need to know the details of the claim and how much it cost to settle, which you can find out from the insurer that handled your claim.
Neglecting to mention claims in order to secure a cheaper premium is pointless as you'll end up paying for a policy that won't cover you if you need it.
Class of use
Do you use your car for work? If you do, but you chose 'social, domestic and pleasure' as the type of use for your vehicle when you applied for your insurance, your claim may not be upheld.
Make sure you choose the right type of use - you can read our article on insuring your car for work use for more information.
If you're unsure, or if your circumstances change, call your insurer to establish the most appropriate class of use to choose.
Did you know...?
If you have a claim rejected you can contest it through the Financial Ombudsman Service
Cause for alarm
Unless your car is fitted with the latest alarm, immobiliser and tracking device, don't tell your insurer that it is.
If your car is broken into or stolen, your insurer will check that the security device fitted to your car corresponds with what you told them.
If it doesn't, you're likely to find yourself without cover, something that could also happen if you've told your insurer you have an alarm but it wasn't turned on at the time of an incident. Read more about car security and its impact on insurance.
Watch your mileage
If you drive 20,000 miles a year but you told your insurer that you drive 10,000, don't be surprised if your claim is thrown out.
Insurers realise that people may drive a bit further than they think when they take out a policy and will usually allow for that, but an excessive underestimate won't be appreciated.
Also, if you opt for a telematics-based insurance policy which involves a GPS-enabled black box being fitted to your car, your insurer will know exactly how much you drive.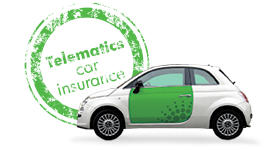 So try to be as accurate as possible - monitor your mileage over a typical week, multiply that by 52 and you won't go far wrong.
Grounds for appeal
If you do ever suffer the misfortune of having your claim rejected then it's important to remember that you can dispute it at any time - this is why the Financial Ombudsman Service† (FOS) exists.
It can review an unsuccessful claim for you and ensure that you are fairly dealt with.
In some cases, the FOS will be able to resubmit your claim, hopefully resolving the problem to your satisfaction.
By Tomas Barrett
[SeanSocialShare]