Hyundai car insurance
When it comes to Hyundai insurance, official car insurance from the South Korean carmaker is tailor-made with a lot of features and a little bit of Seoul.
Key points
Hyundai offers free seven-day cover for Hyundai cars bought from an official Hyundai dealer
Any repairs will be carried out by Hyundai experts using Hyundai parts at an approved Hyundai approved bodyshop
Comprehensive cover includes such perks as windscreen cover and personal possession cover
With roots dating back as far as 1947, the Asian brand has grown exponentially. 
Hyundai exported its first vehicle, called 'the pony', in 1976. Since then, it's not only acquired rival company, Kia, but also expanded its own business with luxury brand, Genesis Motors. 
Today, Hyundai is one of the leading car manufacturers in the world. And it has its own bespoke car insurance. 
If you're in the market for a Hyundai, official Hyundai motor insurance is worth considering. 
Get Hyundai car insurance quotes  
Hyundai owner insurance is fully comprehensive and comes with a five-year guarantee. It also assures that any repair work will be carried out by Hyundai-trained technicians, at a Hyundai-approved bodyshop using only genuine Hyundai parts. 
Better still, it includes such perks as windscreen cover and personal possession cover. It also allows for 90 days' worth of cover in the EU, and guarantees a brand-new Hyundai if yours gets written-off or stolen within a year of registration. 
Hyundai dealer insurance is virtually identical, and there's also free insurance for the initial seven days after you buy the car. However, this only applies to customers who've bought a Hyundai.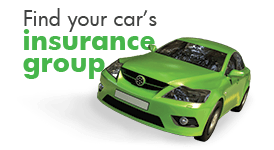 Other branded vehicles bought from the dealership are given 'Get Me Home Cover', which expires at the end of the day of car purchase. 
On top of the standard cover, there's a number of added extras you can bolt on, such as breakdown cover and key cover. Meanwhile, there's a multi-car discount available for those that own more than one vehicle.
It's worth bearing in mind though that you can't buy Hyundai's own-brand car insurance through GoCompare. In addition, it's always worth considering a range of policies, in case its insurance isn't right for your requirements.
More about Hyundai 
The word "hyundai" originates from the Korean word for "modernity", a theme that's reflected in the company slogan: "New Thinking. New Possibilities."
You might think that the H in the Hyundai logo is slanted because it looks more stylish, and Honda has claimed the upright H. While that may have some truth to it, there's a little-known meaning behind the wonky H.
The slanted H (drum roll please) looks a bit like a silhouette of two figures - a company representative and a happy customer, shaking hands. The oval shape around the figures is also supposed to represent Hyundai's desire to expand globally.  
Mind. Blown. We'll give you a minute to recover. 
And now, sports 
In addition to its technological contributions over the years, Hyundai is also an avid contributor to the sporting world, with high-profile sponsorship of the UEFA European Championships, the FIFA World Cup and the Super Bowl. It also sponsored the 2018 Winter Olympics in Pyeongchang, and has had a prominent presence in the World Rally Championships. 
With such a keen involvement in the global sports scene, it's only fitting that Hyundai has flexed its muscles on the production line as well - churning out new models at a pace so fast it could earn itself a speeding ticket.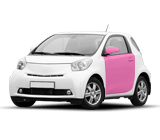 Whichever model you own, insurance from Hyundai won't leave you high and dry in the event of disaster. 
Hyundai i10 insurance group 
The i10 is one of the most popular cars in the Hyundai catalogue. The five-door hatchback has been in production since 2007. 
However, its popularity really began to soar with the introduction of the second-generation model in 2013. The update included a more efficient engine, quieter cruising and improved aesthetic design. 
While the i10 itself is a fairly affordable city car, it's also surprisingly cheap to insure. 
In January 2018, the Hyundai i10 had the cheapest average car insurance for drivers aged both 35 to 44, and 55 to 64*. 
as well as the i10 itself being a fairly affordable city car, it's also surprisingly cheap to insure
The 1.0 and 1.1-litre versions of the 2008-2013 model are typically found in insurance groups 8 and 9, while the 1.2 version is commonly in groups 10 to 12. 
Meanwhile, more recent 1.0 litre models are dramatically lower again - as low as group 1 and 2 - while the newer 1.2 models generally clock in at group 6 or 7. 
Hyundai i20 insurance group 
The i20 was unveiled at the 2008 Paris Motor Show and was the successor to the popular hatchback, the Getz. 
Unlike the i10, the i20 is available in five-door and three-door format. After a six-year run, the second-generation model was released in 2014, featuring an updated interior an exterior deign. 
The Hyundai i20 has also made several appearances in the World Rally Championship, having competed in 26 races from 2014 to 2016. 
The  WRC version of the i20 even won the 2014 Rallye Deutschland, with an impressive showing that saw both i20 entrants finishing first and second on the podium. 
Luckily, insurance for an everyday i20 pales in comparison to the WRC counterpart. Most standard 1.1 and 1.2-litre models fall into insurance groups 4 to 6. However, sport/turbo models of the 1.0 and 1.2 tend to creep into 8 to 12 territory, as does the 1.4 litre. 
Hyundai i30 insurance group 
Hyundai's i30 arrived in 2007 and was an immediate hit, winning multiple awards in Australia, including the 2007 Car of the Year from both Drive.com and CarsGuide. 
The i30 is considered the successor to the Elantra, and offers more variety than the i10 and i20. It's available as a three or five-door hatchback, five-door estate or five-door fastback. 
The i30 packs more of a punch under the bonnet that its i-siblings, with an engine size of up to 2.0 litres. 
Naturally, the bigger engine models necessitate a higher insurance group, with the 2.0 litre commonly falling into category 20 and 21. The N and N Performance 2.0 T-GDi are higher again at 28. 
Older 1.6 models tend to sit between groups 13 and 17, while most 1.4s find themselves labelled as a 13 to 15. However, newer models of the 1.6 are commonly lower at 9 to 13. Meanwhile, newer 1.0-litre models are often in group 8 or 9.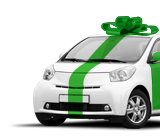 Hyundai Coupe insurance group 
The Hyundai Coupe made its public debut all the way back in 1996 at the Geneva Motor Show. 
While commonly referred to as the Coupe in Europe, the sporty number was also labelled the Tiburon. Which is Spanish for "shark", for anyone looking to impress at the pub, water cooler or... Spanish language class. 
While it was discontinued in 2009, the Coupe was a popular addition to the sports car market at the time, due in part to its inclusion in the video game Need For Speed. However, if you've opted for the ballsy 2.7 V6 model from the game, it's in insurance group 28 - so expect a hefty insurance bill. 
Surprisingly, many of the smaller engine models are also quite pricey. Even 2.0-litre Coupes can be as high as a 28 on the insurance scale, typically bottoming out at group 20. Meanwhile, the 1.6 often sits between 19 and 21. 
Top tips for cheaper Hyundai car insurance 
Everyone needs car insurance, but that doesn't mean you should pay over the odds for a policy. 
Compare Hyundai quotes with other providers before you commit to any given provider. And make sure the policy you choose is right for you, your budget and your needs. 
Hyundai insurance offers a number of optional extras that you may feel inclined to buy, but not every addition is as useful as it may seem. 
For example, breakdown cover is commonly included as a bonus incentive by banks when you sign up for a specific account package, so be sure to check what you're already covered for before you sign up for extras. 
By Martyn Grant and Amy Smith