Devices like audio and entertainment systems and sat-nav may be covered by car insurance, whether they're installed in the vehicle or not. Find out more...
Key points
If a fitted sat-nav or entertainment system isn't standard from the manufacturer, inform your insurer
Non-manufacturer fitted systems are likely to be covered by less insurers at higher premiums
Non-fitted electronic devices may be covered under personal effects if they're kept out of sight when the vehicle's unattended
Cover levels vary significantly, but before buying extra personal effects protection consider all the options
Like our four-wheeled friends themselves, in-car entertainment has developed hugely since the very first car radio was installed in 1930.
By pure coincidence, 1930 was also the year that the UK made car insurance compulsory.
It came into place as part of the first Road Traffic Act as a reaction to the alarming number of deaths on the comparably quieter roads… And not to cover car audio security.
Over 80 years later and there's still confusion over insurance coverage and in-car entertainment.
Every insurer has their own individual underwriting guidelines, exclusions and policies.
One thing all insurers can agree on, though, is this: if your in-car sat-nav or entertainment equipment isn't the system that came fitted as factory standard, contact your insurance company and tell them as soon as possible.
Manufacturer-fitted electronic systems
If the equipment in your vehicle is the original, permanent device that's fitted to that particular make and model then it's highly likely that it'll be covered by your standard insurance policy.
On 30 April, 2015, Gocompare.com checked 225 comprehensive inurance policies listed on the matrix of independent financial researcher Defaqto and found that over 99% covered manufacturer-fitted audio systems and over 97% covered manufacturer-fitted sat-nav equipment.
Terms and protection levels vary significantly between policies though, with 77% giving unlimited cover for audio systems and sat-nav, but 5% covered less than £500-worth for each item.
Any other post-manufacture addition, modification or upgrade needs to be told to your insurer, regardless of how minor you believe a change to be.
Non-manufacturer fitted systems
Cover for non-manufacturer equipment is less common and often has lower limits.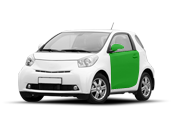 Of the policies checked, 5% gave no cover for aftermarket audio equipment and 10% didn't cover sat-nav.
Of the 225 policies, 20% had cover limits lower than £500 for audio equipment and 19% for sat-nav.
What's more, an upgrade of any nature has the potential to be seen as a modification by your insurer, even if it's been fitted by a verified dealer. Any upgrade increases the spec and related value of your car.
If it's been fitted post-sale then it's safer to consider it a modification than not. Check your policy and inform your provider.
Vehicle security
While proof of additional vehicle security may well bring down your premium, it won't strictly cancel out any price rise for in-car entertainment you've installed.
Insurers don't weigh one benefit against another.
If your policy does cover modifications you're likely to experience an increase in premium or higher excess.
If the policy underwriters decline, say, an in-car entertainment modification, your policy will be cancelled and you'll have to search for more niche insurance providers who will cover such changes.
It's also important to note that in-car entertainment items that you remove on every journey are not considered modifications - detachable headrest screens, for example.
However, they must be kept out of sight whenever the car is left unattended.
Portable electronic systems: Sat-navs, MP3s, DVD players, consoles and more
Most, but not all, car insurance policies offer cover up to a certain value on personal effects. This is providing you've not left them visible to potential thieves.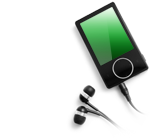 Both third party, fire and theft and comprehensive polices can offer this cover. A general rule of thumb for the coverage of personal effects is £100 for third party, fire and theft, and £500 for comprehensive.
However you must check your policy wording to see if this coverage is on your policy and what the value is.
The first car radio (1930)
Inspired by radio technology used on ships in World War I, the first car radio was invented by William Lear and Elmer Wavering in 1929 and manufactured by Paul and Joseph Galvin.
Named the 5T71, it was the very first Motorola product and it came with a $130 price tag.
In comparison to the price of a Ford Model A Deluxe Coupe in 1930 ($600), it was approximately a quarter of the value of the vehicle. It also took two days to install.
It may be possible to increase your level of protection by buying a policy add-on for an additional fee.
Before you do that, think about the cover you may have from a source other than your vehicle insurance.
Appropriate cover for personal possessions away from home on your house insurance is one way of protecting sat-navs, entertainment systems and other gadgets.
You may have an element of cover from a packaged bank account, premium credit card and/or travel insurance, or perhaps you're paying for a dedicated gadget insurance policy.
If you think any of these things apply, it's worth checking your policies with care - doubling up on insurance is rarely a good idea as so-called contribution clauses can complicate claims and potentially lead to higher renewal premiums on multiple policies.
By Dave Jenkins
[SeanSocialShare]