Car insurance for business use
Everything you need to know about driving a personal vehicle to your job and/or for business use, whether you're self-employed or working for a company.
Key points
If you use your car for your job for anything other than driving to a single place of work you almost certainly need business car insurance
Don't assume you're covered for lift sharing - some insurers exclude this
Be honest and accurate with your level of business use - this will help you compare appropriate policies
Company cars and work cars should be insured by your employer, but it's always worth checking
When you buy car insurance, you'll be asked what you intend to use the vehicle for.
Most of us can simply say personal use and that will cover you for domestic and social purposes.
Many policies will also include commuting under this definition - check your terms and conditions to be sure, and be careful if you're lift sharing (see below).
Note that this differs to van insurance where there's no 'social, domestic, pleasure and commuting' category; if you use a van to commute to even one place of work you'll need commercial van insurance.
But to concentrate on cars, you need to be aware that a 'social, domestic, pleasure and commuting' policy won't cover you if you're using the vehicle for business use, such as driving to meet clients or transporting other members of staff.
If you use your car for your job - for anything other than driving to a single place of work - then you almost certainly need business car insurance.
Otherwise, you risk finding yourself without cover when you need to make a claim.
Common business journeys that may not be covered by a private policy include: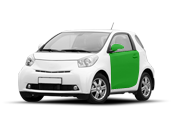 Travelling to a training course
Going to the bank
Driving to the post office
Driving to another office
Attending company away days
If you search for cover through GoCompare you'll be asked what you use your vehicle for and the options will be:
Social only: Covers you for normal day-to-day driving (such as shopping and visiting friends and family) but not commuting
Social including commuting: Covers social use plus commuting to a single, permanent place of work
Business use: Includes social use and also covers the designated drivers in connection with their jobs (such as driving to different sites or offices, and prearranged meetings away from the normal place of work)
Commercial travelling: Covers social use and also using the vehicle for commercial travel, for example delivering goods or door-to-door sales. As there are different definitions of commercial travelling, you should check with the insurance company before you buy
The quotes you see on the results page will reflect the sort of use you've said the vehicle will be put to.
Note that if you're carrying passengers for hire or reward - something becoming more common with the rise of Uber and other ride-sharing apps - you'll almost certainly need taxi insurance.
Will I pay more for commercial car insurance?
There's no getting away from the fact that your car insurance premiums will be higher if you state that you use your vehicle for work.
One way to try to keep the cost down is to compare business car insurance premiums.
So long as you're honest about the car's use when you apply for cover, you'll get appropriate quotes and insurers will price up policies accordingly
Here at GoCompare, we check quotes from over 120 insurance brands to help you find the right policy at a competitive price.
It's also important not to over-insure yourself.
Insurers may ask how many miles you're doing on behalf of your company.
If you over-estimate your mileage then you'll simply be paying for cover you don't need. Make a realistic estimate of the miles you put in on behalf of your boss, and don't pay any extra.
Even if you're using your car for business as well as personal driving, all the standard tips for cutting motoring insurance costs apply.

Build up a no-claims bonus, consider improving your vehicle security and keep it off the street at night if possible.
Can I ask my employer to pay the extra?
It's normal for companies to reimburse their staff for business miles in their personal cars.
The amount per mile should be higher than the cost of fuel as it should also reimburse you for the extra insurance costs and wear and tear on your vehicle.
As of April 2015, around 45p a mile is fairly standard, although this may fall if you're covering a lot of miles.
How much your employer will give you for using your own car for company business depends on the employer and is a matter for negotiation as circumstances vary
The AA
You should also be able to claim for any toll roads or other expenses you incur while on the road for business.
Negotiate this with your employer before you agree to drive your own car.
Employers should also be aware that they have a legal responsibility to ensure that all vehicles used for work purposes conform to road traffic law, are safe, properly maintained and fit for purpose.
This applies whether the vehicle is owned by the business or owned privately.
Different types of business car insurance
If you're running an occasional workplace errand in your car or visiting clients, you won't need the same level of insurance as someone who uses their car commercially, such as a taxi driver.
However, there are still different levels of commercial car insurance and you need to make sure you have the right cover in place.
Employers need to have procedures in place to ensure that all vehicles (irrespective of who owns them) that are used for work purposes conform to road traffic law, are safe and properly maintained, and are fit for purpose
Royal Society for the Prevention of Accidents
If you just do a few miles on behalf of the company and you're not delivering things or driving extensively to sales trips then you probably only need class one business car insurance.
But if you and other named drivers are using the vehicle for business, you'll need class two.
Finally, if you're using your car for selling or commercial travel as well as other named drivers, you'll need class three business car insurance.
Don't worry if you're not sure what level of cover you need. So long as you're honest about the car's use when you apply for cover, you'll get appropriate quotes and insurers will price up policies accordingly.
Won't my employer's insurance cover me?
Some larger businesses may well have insurance policies in place that cover their staff if they have an accident while driving their own vehicle for work.
If your employer does then you may not need to add business use to your policy, as you'd simply end up paying more for unnecessary insurance.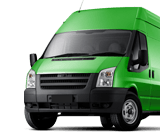 However, it's a very good idea to check whether or not your employer provides cover, and to have details of how you claim in the event of an accident.
What if I drive a company car?
If your car belongs to your employer and is a perk then the company should have insured it.
That means you're covered for personal and business use, although you should check with your boss exactly how comprehensive that protection is so you can be confident if you ever need to claim.
Don't assume you're covered...
"More flexible working habits and multi-location workplaces mean that many workers now use their own vehicles for informal or ad-hoc company business," said car insurance expert Scott Kelly.
Did you know...?
Not all insurers cover you if you're lift sharing, and if they do there may be conditions attached
"However, companies shouldn't assume that workers with private car insurance are covered for driving their vehicle while at work.
"Employers have a legal responsibility to ensure that, irrespective of its owner, vehicles used on company business are safe to use - this includes being fully insured for business usage.
"Extending your motor insurance cover to include business use can be relatively inexpensive, and some insurers do not even charge an additional fee for this cover.
"If workers use their own cars while on company business, no matter how infrequently, they should check their policy to make sure they're properly insured.
"Also, employers should talk to workers about the necessity of having the correct level of cover before they undertake any business journeys in a private car."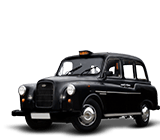 Insurance implications of lift sharing
Car sharing is a popular way to combat the ever-rising price of commuting, but drivers shouldn't automatically assume they have appropriate insurance cover.
On 7 October, 2014, GoCompare analysed the 236 fully comprehensive car insurance policies listed on the matrix of independent financial researcher Defaqto and found that nearly 10% of them specifically excluded cover for lift sharing.
While the rest of the policies allowed lift sharing it was sometimes subject to certain conditions, such as your vehicle not carrying more than eight passengers and/or you not being able to make a profit out of the arrangement.
Drivers offering lift shares are only permitted to ask passengers for a contribution towards fuel and other running costs, otherwise insurers would consider that you are operating as a taxi service for 'hire and reward'.
"The rising cost of motoring has made lift sharing an attractive proposition for many drivers," said GoCompare's Matt Oliver.
"What's more, the growing number of dedicated car-sharing websites are making offering and finding lifts easier than ever.
"But, before signing-up to offer a lift, we strongly recommend that you speak to your insurer to make sure you're covered for both lift shares and the journeys you intend to undertake, otherwise you may accidently invalidate your cover."
By Felicity Hannah
[SeanSocialShare]