Keep your motor roaring with Jaguar car insurance
As possibly the most iconic British car manufacturer in the world, Jaguar makes luxury vehicles that have never gone out of style. The cars have appeared in several James Bond films, and are instantly recognisable for their stylish aesthetics.
Key points
Jaguar's own brand of insurance comes with several unique benefits, including the Jaguar SMART cosmetic repair service
Outside of Jaguar's own policy, the cars can be very expensive to insure
Classic Jaguar models may need bespoke classic car insurance policies
Your model may come with leather seats. And a CD player (player, player, player)
As part of the privilege of owning a Jaguar comes the option for Jaguar car insurance. Could Jaguar be the right car insurance provider for you? 
Jaguar car insurance 
Being an icon of luxury comes at a price, but it also comes with a range of benefits, including a tailor-made car insurance policy. 
It's worth noting that you can't buy this specific policy through GoCompare. However, it's always a good idea to compare different policies for your Jaguar, to make sure you're getting the right cover for your needs. 
Jaguar's insurance policy doesn't fit into the more normal notions of fully comprehensive or third party, fire and theft. As standard, Jaguar's policy offers a complimentary courtesy car for the duration of repairs; EU cover for 90 days; windscreen and personal possessions cover; and cover to drive a courtesy car while yours is being serviced by a Jaguar retailer. 
As a unique offer, Jaguar's policy includes a guarantee to repair only at Jaguar-approved bodyshop with genuine Jaguar parts. 
Jaguar insurance optional extras  
Optional extras include £100,000 of legal expenses cover; protection of your no claims bonus; and a guaranteed hire car should your vehicle be written-off or stolen.  
Another useful extra is the complimentary excess protection, which can be obtained when you buy a new or approved used Jaguar. Jaguar will give you a voucher which entitles you to reimbursement of up to £250 of your excess should you ever have to pay it.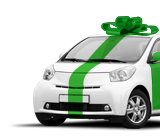 Jaguar also offers Asset Protection. This covers the difference between any total loss settlement your insurance provider pays out, and the original value of your car or the amount remaining on the finance agreement. 
One unique benefit for those who really like to care for their vehicles, Jaguar also provides Jaguar SMART. This is a specific cover for minor cosmetic repairs to your vehicle so as to restore it to showroom condition. It is not, however, a cleaning service - this is what sunny Saturday afternoons were invented for. 
What to expect from Jaguar
Jaguar was founded as the Swallow Sidecar Company in 1922, but soon started making bodies for passenger cars. In 1945, the company's name became Jaguar. In 1984, Jaguar was listed on the London Stock Exchange. It was acquired by Tata Motors in 2008, and in 2013 it was merged with Land Rover to form Jaguar Land Rover.  
Jaguar is most notable for its luxury cars, mainly saloons and sports cars. Perhaps the most definitive model is the XJ6, which was released in the late 1960s and continued to be produced until 1992. Other famous models include the Mark 2, used by fictional TV detective Inspector Morse. The C-Type and D-Type cars helped Jaguar to success in the 1950s in the Le Mans 24-hour races. 
Jaguar's first-ever SUV was released in 2018, to critical acclaim. At the time of writing in February 2018, Jaguar's first all-electric car - the I-Pace - was still in development. 
What Jag are you driving?
As luxury cars, the price tag associated with Jaguars is often steep. This also often applies to the price of insurance. All cars produced are given a number between 1 and 50 to denote their insurance group. The higher the number, the more expensive the insurance tends to be. 
Jaguar X-Type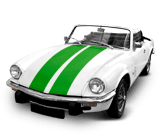 The X-Type was an entry-level luxury car, sold between 2001 and 2010. 
As an entry-level model, it doesn't hit the heights of the truly luxurious, but it isn't a cheap car to insure either. 
Its groupings tend to be between the high 20s and high 30s, peaking at 38 at the time of writing in February 2018. 
Jaguar XF 
As an executive car, the XF is slightly larger than a family car, so it's not surprising to find it in the highest insurance groups. Its lowest grouping is 25, and it is found all the way up to 50. 
Jaguar XE 
The XE is a newer model than the XF, and is a more compact executive model than the XF. Being a smaller model, it can be found in lower-numbered insurance groups between 22 and 36.  
Classic car insurance for Jaguar collectors 
Many Jaguar owners invest in keeping them for as long as they can, meaning they become classic cars. Often defined as a car older than 15 years, the insurance policies for such models could be expensive.  
But it may be cheaper than you'd think: owners of classic cars are likely to be more careful with how they're treated, so they aren't as much of an insurance risk as a normal motorist. This may help make premiums cheaper. 
Collectors' clubs like the Jaguar Enthusiasts' Club may be able to help you sort out insurance if you own a classic Jaguar like the XJ6. 
Compare quotes for your Jaguar 
If you own a Jaguar, it's worth looking into Jaguar's bespoke insurance policy. 
But if you think you may be able to get a better offer elsewhere, we can help you compare policies to find you the right deal. 
By Nick Dunn