Car insurance quotes for your Jeep
Before you go charging off into wilds with your Jeep, you might want to take a look at our guide to Jeep car insurance, so you're prepared (and protected) for your Jeep adventures.
Key points
Jeep is all about adventure. But even if that's not your thing, you'll want to make sure you have the right car insurance to suit you
Jeep offers annual comprehensive, multi-car, five-day, SMART, Gap and RTI insurance policies
Comparing car insurance prices could help you save time and money. Unless you're visiting Jurassic Park – we don't think you'd find an insurer willing to cover you for dinosaur-related incidents
"Go anywhere. Do anything" is Jeep's official motto. "I may get lost but I never get stuck" is what the Jeep community have put on their bumper stickers - among some more cheeky sayings! 
Either way, these give you a good idea of what Jeep is all about – adventure, adaptability and reliability.   
What's maybe not so well-known is that Jeep provides comprehensive car insurance through its website and dealerships – yep, you really can get Jeep insurance to go with your Jeep vehicle! 
Jeep car insurance 
When it comes to car insurance, Jeep guarantees to only use genuine parts and authorised repairers to help maintain your car's safety rating.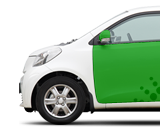 Jeep offers all the essentials of annual comprehensive car insurance, such as a courtesy car, accident recovery, third-party and personal belongings cover, as well as the following add-ons: 
No claims discount protection 
Legal protection 
Enhanced key cover 
If you aren't ready to sort out your annual car insurance, Jeep also has a five-day insurance policy if you buy a new or used vehicle from a Jeep dealership. You can also get complimentary roadside assistance for one year with any Jeep under 15 years old.  
Small Motor Accident Repair Technology (SMART), and combined guaranteed asset protection (Gap) and return to invoice (RTI) insurance are also offered by Jeep to complement your car insurance. 
Jeep's distinctive seven-slot front grille was actually trademarked in 1945
SMART insurance will cover your vehicle for everyday dents, chips and scrapes. Gap and RTI will cover the difference between the value of your Jeep and the original price if it's written-off, or the outstanding balance of your finance agreement. 
Please bear in mind that Jeep's bespoke car insurance isn't available to buy through GoCompare. However, it's always worth comparing policies to make sure you're getting the right level of cover for you. 
Car insurance groups for your Jeep 
Now that's the basics of Jeep's insurance policy covered, let's take a look at car insurance groups for some of Jeep's models, as this can have an effect on the price of your premiums. 
Groups may change from time to time, so feel free to use our car insurance group checker to confirm the banding for your model. 
See also:
Jeep Cherokee and Grand Cherokee 
With Jeep's statement horizontally-slotted grille and a bold style, it would be difficult to miss the Jeep Cherokee or its larger counterpart, the Grand Cherokee. Especially if it's in 'deep cherry red' or 'true blue'.  
With its distinct presence, huge wheels and general overall size, it's a sure bet that your Cherokee is going to have a powerful engine, which could mean it'll be in a higher insurance group.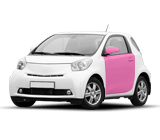 The Jeep Cherokee can be found in insurance groups 22 to 29, with a few of the beefier models situated in groups 35 to 37.  
The Grand Cherokee is higher up, in groups 31 to 50. 
Jeep Patriot  
Jeep Patriots were in production between 2006 and 2016, until it got replaced by the Jeep Compass.  
You can still buy a Jeep Patriot second-hand, but not from Jeep itself. This could be a problem if you wanted Jeep's own car insurance, as it only applies to cars bought from its dealerships.  
The Patriot sits in insurance groups 16 to 22.  
See also:
Telematics car insurance
New drivers car insurance
Young drivers car insurance
Beep beep! Oh look, it's a Jeep!  
So we briefly mentioned mottos and bumper stickers earlier, but there's more than that to Jeep.  
Before Jeep became a brand, the term "jeep" used to refer to new recruits or vehicles in the US Army.  
Jeeps (as in the vehicle) were used by every part of the US military during WWII, and a chunk of all Jeeps produced were sent to the UK war effort.  
Jeep applied for its own trademark in 1943, and the first civilian Jeep was launched in 1945.  
Apparently they're popular vehicles in Hollywood, as a Jeep has been featured in films and TV shows like Jurassic Park in 1993, Breaking Bad in 2006, and Fast and Furious 7 in 2015.  
Compare Jeep car insurance 
Before you go, just remember that one of the best ways to make sure you're getting a good price on your car insurance is to shop around.  
Comparing car insurance providers through sites like us allows you to see policies from multiple providers all in the same place. And there's only one form to fill out too – bonus!  
By Amy Smith