Insuring your car with John Lewis
Car insurance is a legal requirement in the UK, so it's worth shopping around to see which insurance providers are offering the right cover for you. Might John Lewis tick that box?
Key points
John Lewis offers comprehensive covers
Some of the add-ons John Lewis offers include breakdown cover and legal protection
Research and compare any insurance providers you might be considering before you take out a policy to find good deals
Do you want comprehensive cover? How about adding some breakdown cover or legal protection to your car insurance?  
Learning about some of the insurance providers could give you a helping hand when it comes to untangling the different policies and cover options.  
Let's take a look into the world of John Lewis car insurance. 
Are you ready? Seatbelts fastened? Okay, let's get going! 
Compare John Lewis car insurance 
The first branch of John Lewis was opened in 1864 on Oxford Street in London. They now have 50 stores in the UK and introduced its online shop in 2001.  
All John Lewis staff are called 'partners', because they collectively own the business, which has had a partnership with Waitrose since 1937.  
Most of us will be familiar with John Lewis as one of the giant British department stores with the cute TV adverts.  
What you may not have known is that John Lewis also offers car insurance policies. Oh, and it owns a farm too…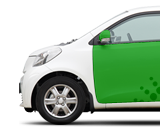 Why insure with John Lewis? 
When we checked in July 2020, John Lewis offered comprehensive cover.  
Comprehensive cover - sometimes known as 'fully comp' - covers damage to your car and any third parties involved. Plus you get a payment of the market value of your car if it's written off - minus your excess. 
More importantly than the car, it covers medical treatment you may need as a result of an accident. 
As a standard part of its fully comp policies, John Lewis includes: 
90 days European cover 
Windscreen cover 

Misfuelling cover 
A replacement or courtesy car 
Emergency journey cover – in an emergency, a certain amount of your taxi or train fares are reimbursed 
Uninsured driver protection - you won't lose your no claims bonus
John Lewis sometimes has discounts and store vouchers for its car insurance customers. 
Can I get breakdown cover included? 
Yes! Breakdown cover is one of the add-ons that John Lewis has to complement your car insurance policy.  
See also:
New drivers car insurance
Telematics car insurance
Insurance groups
Learner driver car insurance
Young drivers car insurance
Find policy reviews 
It's a good idea to research John Lewis car insurance before you shell out for a policy.  
John Lewis car insurance has a 5-star Defaqto rating, and there's a mixture of reviews on sites like reviews.com, as well as on its own website.   
With so many customers, it's inevitable that there are going to be some negative reviews, so remember that what doesn't suit one customer might suit you - or vice versa. 
As long as the car insurance policy you buy has the right protection for you - and preferably for a good price - then you can be assured that you've got what you need.  
How to get a John Lewis car insurance quote 
Well, you won't be surprised to know that we recommend comparing car insurance quotes. 
That way you'll see if John Lewis is offering the kind of cover you need, and whether it's at an affordable price. 
It's probably quicker and easier to enter your details once and let us do the comparing work for you. If you're lucky, you might even find your car insurance cheaper than you were expecting - fingers crossed! 
By Amy Smith