A guide to Kia car insurance
Coming out of Korea, Kia makes some of the most well-reviewed cars in the market today. But it doesn't just do cars. It also offers car insurance with some interesting benefits for customers.
Key points
Kia offers its own brand of insurance, which has a range of benefits for customers
The brand is throwing off its stereotype of plain, uninspiring cars in favour of better-looking, better-handling models
Kia cars are usually cheap to insure, falling into the lower-numbered insurance groups
So, could Kia be the right car insurance provider for you?  
Compare Kia car insurance 
Kia offers two types of insurance. The first is a free seven-day period of cover on purchase of your vehicle.  
Beyond this, Kia also offers its own version of a fully comprehensive policy with a selection of very useful benefits. The policy ensures your vehicle is repaired at a Kia-approved garage using genuine Kia parts.  
You'll also enjoy unlimited misfuelling and windscreen cover. If you have more than one Kia in the home, you can also get a multi-car discount. 
Kia also offers a return on your excess of up to £250 – so if your excess is £250 or less, you won't pay anything for repairs. This is subject to certain terms and conditions, so always read the fine print.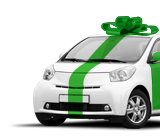 If this still isn't tempting you to switch from your current insurer, then Kia will even pay your cancellation fee for you. 
It's worth mentioning that you can't buy Kia car insurance through GoCompare. And although its features may be enticing, they may not necessarily suit your needs – so it's always worth comparing policies. 
Driving a Kia  
Kyungsung Precision Industry, the maker of Korea's first domestic bicycle, was founded in December 1944. By 1952, it changed its name to Kia Industries, and built vehicles for other motor companies. Honda licensed its motorcycles to Kia, Mazda licensed its trucks, and by 1974 it was making its own cars.  
Kia declared bankruptcy in 1997, but soon reached an agreement in 1998 with Hyundai Motor Company, under which Hyundai came to own 51% of the company. Hyundai still owns roughly one-third of Kia. 
Kia is stereotypically known for making reasonably-priced cars that perform comfortably without being too flashy or luxurious. 
However, it is trying to challenge this stereotype. 
Did you know...?
Two Kia vehicles carried the Pope around on his trip to Korea in 2014
Kia cars were awarded the International Car of the Year award for four straight years between 2013 and 2016, which is presented by US publication Road & Travel Magazine. The Kia Stinger was awarded Best Performance in the UK Car of the Year Awards 2018. Elsewhere, the Kia Picanto was awarded Best City Car by What Car? in its Car of the Year awards 2018.  
It's clear from the large trophy cabinet they're building that Kia is moving beyond the stereotype it's come to be associated with. 
What insurance group is my Kia? 
Different models in the range of Kia cars will have different insurance groups. All vehicles in the UK are awarded a number between 1 and 50 for insurance group purposes. The lower the number, the cheaper the car is to insure generally.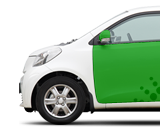 This is why it's worth double-checking which group yours falls into before buying insurance. 
Kia Rio insurance group 
Depending on the model and date of manufacture, the Kia Rio is a very cheap car to insure. One model, the Kia Rio 1.1 CRDi 1 Air falls into group 1, the lowest and cheapest group. The highest group Kia reach is group 18, which encompasses several models made between 2005 and 2011. 
The Kia Rio has been produced continuously since the year 2000. It won the 2017 Red Dot Award for Passenger Car Design, and the 2017 iF Design Award for Discipline Product. 
See also:
New drivers car insurance
Young drivers car insurance
Telematics car insurance
Picanto 
In February 2018, the Kia Picanto was one of the cheapest cars to insure, being found across the lowest end of the insurance groups, reaching only as high as 12.  
Sportage  
The Kia Sportage insurance groups ranged from 11 to 25, which means insurance varied in cost quite drastically between models. 
Sorento 
In February 2018, the models in the Kia Sorento range were insured in groups 20-32, making it a relatively mid-range car for insurance prices. 
Venga 
The Kia Venga was listed between groups 7 and 15 in February 2018, making it a fairly cheap car to insure.  
Top tip for cheaper Kia insurance 
As attractive as Kia's own-brand insurance policy might be, it may not be the right policy for you. 
It's worth looking around for the cheapest policy that suits your needs. And we know a place where you can do exactly that... 
By Nick Dunn