Discover Land Rover and Range Rover car insurance
Whether you're roaming the wilderness or commuting to work, you'll want to make sure your Land Rover has the right car insurance.
Key points
Land Rover's own car insurance might be more tailored to your needs, but shop around for the right deal before committing to a policy
Getting car insurance for your Land Rover could prove quite expensive, especially if you have a classic or modified one
Bigger engines and expensive parts could mean that your Land Rover is in a higher car insurance group
Getting car insurance for your Land Rover or Ranger Rover could end up being quite expensive.  
Well, you may not have known that Land Rover actually provides car insurance policies as well as luxury SUVs. And paperclips. 
Hopefully this article will give you a bit of an information boost, to help you decide if Land Rover is the insurer for you.  
All information below was correct in February 2018. Insurance groups and Land Rover's policy details are a rough guide only and might change over time. 
Insurance from Land Rover 
There are three different types of car insurance policies – third party only (TPO), third party, fire and theft (TPFT) and comprehensive cover.  
TPO insurance covers other people, vehicles and property involved in an accident, but not you or your car. TPFT covers the same things, as well as damage to your car in the event of a theft or fire.  
Land Rover only offers comprehensive car insurance, which includes the above, and also: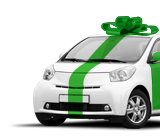 A courtesy car 
Personal accident, medical and possessions cover 
24-hour accident recovery 
90 days' EU cover 
Factory sat-nav, stereo and car-phone cover 
Replacement locks 
Windscreen cover 
A new Land Rover if yours is written off or stolen within 12 months of its new registration date 
Uninsured driver promise 
Your vehicle will be fixed by Land Rover-trained technicians in an approved bodyshop, with genuine parts. You'll also get a five-year guarantee for the Land Rover repairs.  
If you buy a new or approved used vehicle from Land Rover, you'll get seven-day complimentary car insurance. You can even add your partner to the policy for no extra charge.  
You can have no claims discount protection, an upgraded courtesy car and legal protection, keycare and breakdown cover added on to your car insurance policy if you need them.  
The Excess Protect option means Land Rover will refund your excess payment up to a certain amount if you need to claim on your car insurance.  
Additionally, Land Rover has something called SMART (Small Motor Accident Repair Technology) insurance, which pays for cosmetic repairs up to a certain limit. These repairs are guaranteed for three years.  
Land Rover Asset Protection will cover either the difference between your car insurance payout and the original price of your Land Rover or what you owe on your finance agreement.  
Did you know...?
Land Rover claims to have built the toughest mobile phone in the world – named the 'Explore'
Land Rover SMART insurance, Excess Protect and Asset Protection can be taken out from the company even if your main car insurance isn't with Land Rover.  
You can't, however, buy Land Rover's bespoke car insurance through GoCompare. But you can compare other policies for your motorised beast, and hopefully find the right cover for your needs.
Land Rover vehicles were being designed from 1947, but Land Rover has only existed as a standalone company since 1978. Tata Motors acquired Jaguar and Land Rover from Ford in 2008, and kept the two car brands separate, but merged them into one company – Jaguar Land Rover.  
Insurance groups for Land Rover 
The type of Land Rover you have will affect the insurance group your car's in, and the price you pay for its insurance.  
We've put together a bit of info about the most popular Land Rovers and what car insurance groups they're in.  
Classic Land Rover 
Land Rover Classic aims to bring back the 1970s Range Rover and the Land Rover Series I by restoring the original cars and selling them as authentic, factory-perfect cars.  
Both of these Classic Land Rover models have tons of history, and come in two-door or four-door versions with a variety of engine sizes.  
Older models of Land Rovers, like the Discovery 1989-98, are usually in insurance groups between 21 and 33. But these new-old Land Rovers could be classed anywhere, depending on the model and restoration. 
Discovery 
The Land Rover Discovery is a luxury SUV and the first version of it was made in 1989.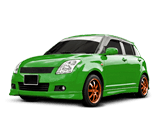 You can easily buy them new and second-hand, although older models may be harder to come by, and potentially more expensive.  
The insurance groups for the Discovery are between 21 and 43, depending on the car's generation. 
Defender 
Land Rover doesn't make Defenders anymore. They couldn't be made to comply with European emissions laws, and crash safety standards in the US and Canada. 
It's still possible to buy original Defenders second-hand. And Land Rover has plans to introduce a new Land Rover Defender model in 2019.  
Insurance groups for the old model seem to be between 23 and 28, which is low in comparison to some of Land Rover's other cars. We'll have to wait and see how these insurance groups compare with the new 2019 Defender model when it's released.  
See also:
New drivers car insurance
Freelander 
More of a sporty, compact SUV, the Land Rover Freelander was first produced in 1997 and the last generation was made in 2014.  
As with most Land Rovers, the Freelander is widely available on second-hand and approved used listings, but Land Rover doesn't make them new anymore.  
The range of insurance groups for the Freelander are between 21 and 30, again depending on the particular model. 
Insurance groups for Range Rover 
If you're looking for a more modern motor, you may want to take a look at the Range Rover Evoque, Velar or Sport models, which are available to buy new or used. 
Evoque 
This model is a compact SUV which has been designed with style and city life in mind.  
If you like aluminium trim, Windsor leather and Moraine Blue paint, you'll be a fan of this model. 
Car insurance group rankings for the Evoque range from 28 to 45. 
Velar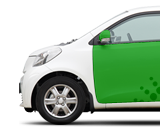 Filled with techy gizmos and aerodynamic design, the experimental Velar is intended to be luxurious and innovative.  
The car insurance groups for this model are between 31 and 48. 
Sport 
The Range Rover Sport is muscly, dynamic, and one of the most expensive vehicles Land Rover make. 
Due to its high performance, the Sport consequently sits in high insurance groups – between 38 and 50.  
Why may Land or Range Rovers be in a high insurance group? 
The way insurance groups are calculated takes a variety of factors into account. 
Things that negatively impact your Land Rover's group could be the value of the vehicle and its engine type. Land Rovers tend to be expensive and powerful.  
As a pricey motor, Land Rovers also might have some pricey parts. And bigger engines can mean bigger crashes, and bigger repair costs.  
Did you know...?
Land Rover's have some famous owners like Oprah Winfrey and Rowan Atkinson. Oh, and the Queen has one too!
On the other hand, most Land Rovers have a lot of safety equipment, which is a point in their favour when it comes to insurance groups.  
You might have heard some insurers mentioning "bumper compatibility" and wondered what that's all about. Well, if your vehicle's bumper meets certain requirements, it might lower its insurance group.  
How to get the best insurance deal for your Rover 
Although Land Rover offers car insurance policies, we recommend comparing prices of different car insurance providers to hopefully get the right cover for the cheapest price. 
Look out for discounts or special offers - it wouldn't hurt to take advantage, as long as the policy covers your needs.  
Having a black box insurance policy may also help to lower the cost, if you drive well. Bear in mind that you can also end up with more expensive insurance if Land Rover believes you aren't driving to its safety standards.  
See also:
Young drivers car insurance
Quotes for modified Land or Range Rovers 
You need to inform your insurer of any modifications you make to change your car from the factory standard. 
What classes as a modification may vary by insurer, but some common modifications Land Rover might take into account can be changes to the bodywork, engine, wheels... and even the audio system or installing a roof rack.  
Classic or modified cars also might be difficult to insure with some companies, due to the potential risk factor of things going wrong. 
In this case, Land Rover's own car insurance might offer you a more tailored quote for your classic Land Rover, but any other insurance provider that specialises in modified or classic cars could do the same. 
Compare car insurance quotes 
It might be cool to get your car and your insurance from Land Rover, but just because both are offered by the same brand, it doesn't necessarily mean that the policy will suit your needs.  
Whether you've got a classic Land Rover or a high-tech Range Rover that's been modified within an inch of its life, we recommend that you compare Land Rover's car insurance with other providers. 
By doing this, it's easy to see who's offering what car insurance and you only have to enter your details once – it's pretty groovy!  
By Amy Smith