Legal assistance on car insurance should provide at least £50,000 of legal expenses cover if you have to take action following a motor accident that wasn't your fault.
Key points
Legal expenses cover doesn't offer compensation but could help you recover losses following an accident where you weren't to blame
It may be included on a standard car insurance policy, or you may need to buy it as an add-on
Look for at least £50,000 worth of cover and look out for any exclusions
Even if you have cover, your lawyers will need to feel you have at least a reasonable chance of succeeding before taking up a case
If you're involved in a driving accident and need to make a claim - or another driver claims against you - the legal fees can quickly mount up.
Even if you weren't to blame for the accident you may want to recover losses for things such as personal injury, lost earnings, travel expenses, or to cover your excess, and this is where legal expenses cover comes in.
The protection doesn't pay a lump sum or any other form of compensation to the claimant, but instead covers all or some of the legal costs involved in bringing a claim or defending a claim brought against you.
It's possible that you'll already have legal assistance as part of your existing car insurance, but you shouldn't assume that, or that you have the level of cover you want.
Read your terms and conditions with care, but if you want this added level of protection you may have to pay extra for a legal expenses add-on to your policy.
If you compare through Gocompare.com, your results table will allow you to filter it to only show policies offering legal assistance, while the table itself will clearly display if such cover is included and at what level.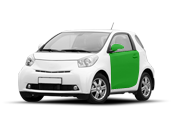 What's covered by legal assistance?
Policies meet the legal costs of pursuing uninsured losses such as:
Medical expenses
Reasonable travel expenses, such as to and from hospital
Loss of earnings
Out-of-pocket expenses, such as phone calls
Compensation
What's not covered by legal expenses insurance?
Each legal expenses provider will have their own list of what is and isn't included, so make sure you get all the information up-front. However, common exclusions can include:
Compensation awarded to a person or group bringing a claim against you
Fines imposed by a court for criminal or motoring offences
Expenses incurred prior to a legal team accepting the case
Costs resulting from motoring claims against you if you were drunk or under the influence or drugs, or if you were dishonest or violent
Chances of success will be assessed as the case goes along, meaning that the funding can stop at any time
It's important to remember that there's no guarantee you'll win your case - or even that the case will be taken up by a lawyer in the first place.
Even if you have legal expenses insurance, the legal team will only act for you if it believes the case has at least a reasonable chance of succeeding.
And the chances of success will be assessed as the case goes along, meaning that the funding can stop at any time - if new evidence emerges, for example.
What are the alternatives to legal expenses insurance?
It's possible that you'll have an element of legal expenses cover on your home insurance, or from another source such as a packged bank account or premium credit card.

If you're a member of a trade union, you might have access to legal help as part of your subscription benefits.
Make sure you know exactly what is and isn't covered by such sources, though - they may not be of much help after a road accident.
Some motorists rely on savings to cover any legal expenses incurred, but costs can quickly run into tens or even hundreds of thousands of pounds, so this isn't an option for everyone...
Another option is after-the-event insurance, which can be more expensive than legal expenses insurance but you only take it out when you need it.
After-the-event insurance covers a specific claim and usually operates on a no-win, no fee basis.
If you win, the other party will pay your legal costs. If you lose, the insurance policy will pay the other party's costs, plus your expenses.
By Rebecca Lees
[SeanSocialShare]