Guide to LV car insurance
LV is one of Britain's oldest and largest insurance providers, sporting an iconic green heart logo. But could it be the best car insurance provider for you?
Key points
LV was YouGov's most recommended insurer in 2017, and has a 5-star Defaqto rating
It offers two tiers of cover: comprehensive, and third party, fire, and theft
LV also offers a multi-car discount
Liverpool Victoria, or LV for short (sometimes styled LV=), is the third-biggest car insurance provider in the UK.  
What's LV Liverpool Victoria? 
LV started life in 1843 as a friendly society, into which people would pay to help provide decent burials for the poor.  
From these humble beginnings, it grew larger, taking over several other friendly societies.  
LV soon switched focus to insurance, and from there grew to be the third-largest car insurance provider in the UK. 
The LV mission statement is enabling people to "look after what they love". And given the 5-star Defaqto rating, it seems to be living up to it. 
How to buy LV car insurance 
As with most insurance providers, LV offers two levels of cover. The first is third party, fire, and theft.  
This covers you against damage or injury caused to third parties, but doesn't cover any accidental damage to your car. 
The next tier is comprehensive cover, which will include cover for accidental damage to your car. 
For a price, you can also add optional extras to your policy. These include breakdown cover, and motor legal expenses - which provides up to £100,000 of legal costs if you're involved in an accident. 
You can also get a multi-car discount. Some insurers spread out the renewal dates for each car to help make sure your wallet doesn't suffer too badly.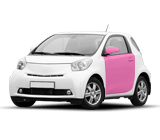 LV, on the other hand, doesn't. It puts all the policies together for one renewal date. 
Fortunately, each policyholder gets their own no claims bonus - so yours won't be affected if your partner has an accident in their car, for example. 
Reviews for LV and its car insurance 
Defaqto, an independent financial review service, has rated the car insurance product offered by LV at 5 stars, which indicates it's very good quality cover. 
Independent consumer advice organisation Which? named LV as its Recommended Provider for travel insurance - and also for breakdown cover - in 2017. 
In addition, YouGov named LV as the UK's most recommended insurer in 2017.  
YouGov's UK panel has 800,000 respondents, meaning that within that large sample size, LV was the most recommended insurer. 
LV also uses Revoo to obtain customer feedback, and in February 2018 had an overall rating of 9.0 out of 10. This indicates that it lives up to its mission statement, and really does make its customers happy.  
Cancelling LV car insurance 
Before cancelling your policy, double-check the terms and conditions of your policy to make sure you aren't going to get stung by any fees you weren't aware of.  
Once that's done, it's a simple case of contacting LV and asking to cancel your policy.  
If you've never made a claim, LV will refund you any premium already paid - less a fee for the cover you've had so far - and a cancellation fee in the area of £40. 
By Nick Dunn