Mazda car insurance
We don't compare Mazda car insurance, but we can still help you find a super deal
Protect your Mazda with comprehensive, black box, pay as you drive and many other policies
The Japanese auto giant is renowned for its reliability, but breakdown cover will give you peace of mind
Third party, and third party, theft and fire policies may offer better value
Find a car insurance deal that's as eye-catching and flashy as your Mazda
If you're looking to keep your Mazda safe and sound, Mazda itself is as good a place as any to start your quest for car insurance.
Key points
Comprehensive insurance from Mazda includes such features as 90-day EU cover, windscreen cover and a free courtesy car
In the event of necessary repairs, Mazda uses 100% Mazda parts to fix your vehicle
Seven-day 'driveaway' cover may include costly small print like pricey excess - always be sure to check thoroughly
Unlike many insurers, the good folks at Mazda guarantee to keep your car 100% Mazda in the event of a repair. 
Mazda uses strictly its own parts and nothing but, proving that their slogan - "Driving Matters" - is far more than just a catchy tagline. 
Mazda car insurance? 
Mazda is a top-flight car brand in every aspect possible, from its sleek designs right down to its world-class Wankel engine. If you read that last sentence without so much as a smirk – congratulations! If not, perhaps you should steer clear of other curiously titled Mazda products, like the Scrum Wagon and the Titan Dump. 
Questionable names aside, Mazda is one of the most successful and renowned car manufacturers in Japan. 
With a history that dates all the way back to 1920, Mazda has established itself as one of the most sought-after brands in the industry – which is why Mazda car insurance is potentially a must for any proud Mazda owner. 
Car insurance from Mazda provides customers with peace of mind, safe in the knowledge that any necessary work will be carried out by a Mazda-approved bodyshop.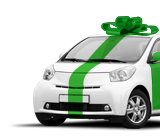 Best of all, the strict quality assurance allows your car to preserve its safety rating, warranty and resale value, with no added fees or penalties attached. 
A typical Mazda policy includes a number of perks such as 90-day EU cover, windscreen cover and a free courtesy car. Its also offers a multi-car discount if you insure more than one vehicle, and will even pay your previous insurer's cancellation fee if you switch. 
In addition to the standard cover, there are also a number of optional extras available, including no claims discount protection and breakdown cover. 
They also offer complimentary seven-day 'driveaway' cover upon purchase. 
However, it's worth noting that some Mazda drivers have pointed out unsightly small print, such as pricey excess for a windscreen claim. Be sure to read any documents carefully, regardless of which policy you take out. 
See also:
Comprehensive car insurance
New drivers car insurance
Telematics car insurance
Short-term motor insurance
What insurance group is a Mazda RX-8? 
The RX8 is a stylish sports car that first appeared on the market in 2002. 
After a decade of production, the popular four-door was discontinued in 2012, but it's still a favourite of British Mazda drivers. 
Despite its popularity, the RX-8 does have a reputation for having a thirsty engine with high emissions. It's also notorious for issues such as fuel leakage and suspension problems - particularly in earlier models. 
Most RX-8s have a 1.3-litre engine. However, the rotary engine allows it to generate 231 bhp. This, coupled with the aforementioned issues, sees this the Mazda RX-8 insurance group shoot up into the 27 to 31 range. 
The PZ model is even higher again in category 34, despite having improved handling and better control than previous versions. 
Bear in mind that groups can change. But you can use our car insurance group checker to be sure. 
How do I get cover for the MX-5? 
Voted What Car's Best Convertible in the 2018 Car of the Year Awards, the MX-5 is a lightweight, two-seater roadster. 
The nimble ride has earned its position as the best-selling two-seater sports car in history, with over 900,000 units sold as of 2018 - a Guinness World Record! 
Among the main selling points of the MX-5 are its low running costs and affordable price tag compared with other convertibles. 
Available in a 1.5 or 2.0-litre engine, Mazda MX5 insurance typically falls within categories 26 and 29 respectively. Meanwhile, older versions with the 1.8 engine can fall into categories as low as 21. 
On the other hand, the 1.8i Sport and S Sport models are considerably more costly, sitting as high as 31 on the insurance group scale.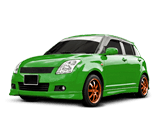 Can I get quotes for the Mazda 3? 
Mazda's stylish contribution to the family car market, the Mazda 3 is the successor of the 323. 
Introduced in 2003, it brought an end to the 40-year run of the 323, and became Mazda's fastest-selling car when it reached the milestone of four million units in 2014. 
Most models sit between insurance groups 16 and 18, with the 1.5-litre engines at the low end, and the 2.0 on the high end.
The 1.5 SE clocks in at 13, while the 2009 to 2013 versions of the 1.6 can also be as low as 13. However, the 2004 to 2008 models can be found as low as category 9. 
On the other end of the scale, the Mazda 3 Sport insurance group is considerably higher. 
In fact, the 2.2d Sport, 2.2d SE-L and 2.2d SE Nav versions are all rated in category 24, while the older 2.3T MPS model is way up in category 34 – the same group as the Alfa Romeo Spider. 
See also:
Classic car insurance
Learner driver car insurance
Young drivers car insurance
Policies for the Mazda 5 
Featuring sliding rear doors, the Mazda 5 is considered a compact multi-purpose vehicle (MPV) with varying capacity to seat as many as seven passengers. 
A Mazda staple for almost 20 years, the spacious people carrier was produced from 1999 to 2018, and is available in both petrol and diesel. 
For most of the 2.0-litre versions, the Mazda 5 insurance group is typically between 14 and 18. However, older Sport editions are understandably higher, breaking into 20 to 21 territory. 
Later versions include additional safety features – such as electronic stability control and traction control - which lowers the standard 1.8 TS model from 14 down to a category 12.  
By Martyn Grant