Find out about Mercedes car insurance
If you want your very own slice of an F1 car, you might have a Mercedes. For such a luxury car, where should you go to find your car insurance? Maybe Mercedes itself can help.
Key points
You can get Mercedes' annual comprehensive car insurance online or through its dealerships
Mercedes has an uninsured driver promise – If you're hit by someone who's uninsured, it won't affect your no claims bonus
The car insurance group of your Mercedes isn't the only thing insurance providers take into account when calculating your quote. Factors such as age and occupation could have an impact on your premiums
AMG, Maybach, Formula 1 (F1), Lewis Hamilton and driverless cars. These are probably very familiar, but what may come as a surprise is that Mercedes also provides car insurance.  
Mercedes insurance 
Mercedes-Benz Insurance is a trading name of Daimler, a producer of luxury cars, commercial vehicles and various financial services.  
If you're after third party only, or third party, fire and theft insurance, you may have to look elsewhere. Mercedes only offers annual comprehensive cover through its dealerships.
Please note that bespoke cover offered by Mercedes isn't available through GoCompare. But it never hurts to shop around and compare policies before committing to buy.  
As standard, Mercedes' comprehensive car insurance will cover most new and used vehicles for: 
Damage to your vehicle by accident, fire, theft and malicious damage 
Third-party liability 

A new vehicle if yours is a total loss within 12 months of purchase 
The windscreen, sunroofs and windows 
Personal accidents, belongings, child seats and medical expenses 
Replacement locks 
Legal assistance 
180 days' EU driving 
Courtesy car 
And your no claims bonus won't be negatively affected if you're hit by an uninsured driver  
Your car will also be repaired at a Mercedes-Benz-approved repairer with genuine parts (not by the F1 pit crew, unfortunately). And you can add on breakdown cover if you need it.  
If you don't want to take out Mercedes annual cover but you want to drive your car straight away, you can get complimentary seven-day insurance ('First Cover') when you buy a Mercedes car from one of the dealerships.  
What about all those minor dents and scrapes? With Mercedes minor damage insurance, you'll be able to have those little damages fixed up no problem. 
You can also get tyre and alloy insurance, for any bumps and bruises your car may get to its wheels or tyres.  
If you have an accident and your Mercedes is written-off, you could find yourself at a loss if there's a difference between your car insurance payout and the original price of your motor.  
if you take out insurance with Mercedes, all repairs will be made with an approved repairer with genuine parts
Mercedes gap insurance will pay the difference between the payout and original value, so you don't end up starting from the back of the grid.  
Unless you've made a claim, you can cancel your Mercedes policy before or after the 14-day cooling-off period. You'll get a refund of your premium cost, minus some admin and cancellation fees, and the amount of time you've had your cover for.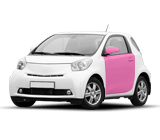 Need to make a claim on your car insurance? Just give Mercedes a call! 
Meet Mercedes-Benz 
Mercedes-Benz was founded in 1886 by Karl Benz and the trademark was created in 1902, named after Emil Jellinek's daughter Mercedes.  
With well-known (and notorious) customers like the Rothschild family and Adolf Hitler, as well as being one of the producers of the 'popemobile', it's no surprise that Mercedes is one of the most recognisable brands in the world. Oh, and being one of the top F1 teams probably helps too.  
AMG is a company that tunes and customises cars for Mercedes to improve their performance and make them sportier, so customers can feel a bit more like Lewis Hamilton, without excessive speeding and risking their lives.  
Mercedes mostly makes luxury cars, buses, coaches and lorries that have a reputation of being high quality, durable and reliable.  
Its most popular models are the A-Class hatchback and the C-Class Saloon, Estate, Coupe and Convertibles.  
We've taken a little look at these models, to tell you a bit about the cars and what insurance groups they're likely to be in. Although to be sure, you can always use our car insurance group checker. 
See also:
New drivers car insurance
Telematics car insurance
Mercedes A-Class insurance 
The A-Class is a compact family car first produced in 1997, and is available to buy new and used.  
You can get sports, AMG and special edition A-Class Mercedes, if you're looking for that extra something.  
Most of the new A-Class models range between insurance groups 13 to 34, with the AMG Yellow Night edition in group 36.  
The new AMG A-Class models are situated in groups 43, 44 and 45 - while older A-Class vehicles can be found around groups 9 to 24, with Turbo versions up in group 30.  
Mercedes C-Class insurance 
The C-Class is a line of smaller executive cars, first produced in 1993.  
The C-Class saloon model is smaller than your average exec car, which means it's more versatile, as well as being comfortable and coming with lots of equipment as standard. Insurance groups for the Mercedes C-Class saloon are between 24 and up to group 43 for the AMG version.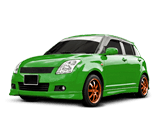 With lots of room for your family, the dog and all your F1 souvenirs, the C-Class estate model is outgoing and practical. It sits in insurance groups 23 to 43.  
Sporty, dynamic and performance-focused, the C-Class coupe is in car insurance groups 23 to 45. 
If you like the wind in your hair and bugs in your teeth, you'll be a fan of the Mercedes C-Class convertible.  
The C-Class convertible is in the higher insurance groups - 35 to 50. But on the plus side, its roof opens and packs itself away in 24 seconds, so you don't have to wait an age to get that windswept hair look. Or you could just get some hair-styling products – it's probably cheaper. 
See also:
Learner driver car insurance
Young drivers car insurance
Compare cheaper car insurance for Mercedes 
Remember that the insurance group of your car is only one factor that affects your car insurance price. Things like the vehicle value, your claims history and occupation also impact the price of your car insurance premiums.  
The easiest way to find cheaper car insurance is to compare policies from insurance providers using comparison sites like us... You get to see lots of different prices all in one place after one search – what's not to like? 
No matter what car we have, or insurance provider we choose, we can all be thankful that we might not have to pay ridiculously high prices for our car insurance. 
Unless you're an F1 driver of course. Or an exotic dancer. Whatever floats your boat.  
By Amy Smith