Take a drive with MG car insurance
An icon of British motor manufacturing, MG is also an institution in motorsports. Its models have been in production almost continuously since the first cars were produced in 1924.
Key points
MG Insurance offers a fully comprehensive cover, and will offer to pay your cancellation fee to switch over
The insurance groups for MG cars are mostly low-numbered in the 20s, with only a few models numbered higher than 40
The MG ZT-T was the land speed record holder in 2003 as world's fastest (non-production) estate car
It offers its own brand of car insurance, so if you're the proud owner of a piece of British manufacturing history, it just might be the right choice of insurance provider for you. 
Compare MG car insurance quotes 
MG takes its name from the initials of Morris Garages, which was a retail sales and service business owned by William R Morris (Lord Nuffield). It sold its first cars in 1924. 
From here, production continued until 1980, when its owners British Leyland shut it down. Revived in 1982, the MG marque was kept in production by Austin Rover Group. In 2005, Nanjing Automobile Group purchased the MG brand and has kept it since. MG is now MG Motor UK Limited (MG Motor).  
MG is also a well-established institution in motorsports and competition. It made several experimental cars in the 1930s to break world speed records with Captain George Eyston, while Goldie Gardner managed to exceed 200mph in 1939. 
In 2014, MG won the Manufacturer's Championship in the Dunlop MSA British Touring Car Championship, breaking Honda's four-year winning streak.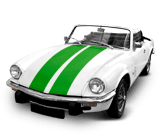 MG's bespoke car insurance policy 
As with a growing number of car manufacturers, MG offers its own brand of car insurance, underwritten by Allianz insurance.
Please bear in mind that you can't buy MG's bespoke car insurance through GoCompare. It's always a good idea to compare policies though, to make sure you're getting the right level of cover for your needs.
Also, all the following facts, features and figures were correct in March 2018.
The MG brand of car insurance isn't like a fully comprehensive or third party, fire and theft policy as offered by most car insurance providers. Repairs, for instance, are guaranteed to be undertaken at an MG-approved repair centre - pretty posh, but double check if this pushes up the cost of your premium, or not. 
The policy also entitles customers to a free courtesy car, personal belongings cover, windscreen cover, and a five-year guarantee on repairs. Often windscreen cover and courtesy cars are add-on perks for other policies,
In addition to these standard inclusions, you can purchase £100,000 of legal expenses cover for recovery of uninsured losses, protection for your no claims bonus, and a guaranteed hire car if yours is written-off. 
If you buy a new or used MG, you'll usually be entitled to the seven-day free insurance policy. MG insurance also offers to pay for your cancellation fee if you're switching from a different insurance provider. 
You may find the same benefits are available through another policy at a better price - all the more reason to shop around.
Insuring the MG ZS 
The original MG ZS was a family-sized sports car, produced between 2001 and 2005. In February 2018, it could be found in insurance groups 21-25, which makes them more expensive to insure than one might think for a second-hand car. 
However, the groups they fall into are at the lower end of the insurance group chain, meaning they're usually relatively cheap overall.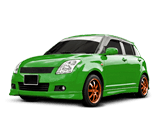 MG unveiled the ZS SUV in May 2017. It's only the second SUV ever made by MG. Despite being a newer vehicle, it is cheaper to insure than its predecessor. In February 2018, its insurance groups were 10 and 11. 
Classic car insurance for MGs 
Unlike the MG ZS, some other models of MG car were discontinued in 2005, when MG went into administration, and were not resurrected when it was bought out by Nanjing Automobile. 
Insuring them may be more expensive than you think, as they fall into very different insurance groups.  
What insurance group is the MG ZR? 
Well-reviewed upon its release, production of the MG ZR stopped when MG Rover went into administration in 2005, and has not yet been resurrected. 
In February 2018, it was found in the mid-range of insurance groups, between 15 and 33. 
Get quotes for the MG ZT 
Produced between 2001 and 2005, the MG ZT-T was holder of the record for the world's fastest (non-production) estate car in 2003. 
In February 2018, the more domestic models fell into insurance groups numbering between 21 and 42, meaning its insurance prices varied quite considerably. 
Top tips for cheaper MG Car insurance 
It's worth checking which insurance group your model MG falls into to help make sure you get the right insurance premium for you. 
You can also get cheaper insurance by shopping around and comparing prices from all insurance providers, including MG Insurance. 
We can help you compare a range of other insurance premiums easily. 
By Nick Dunn