Let GoCompare help you find a mini price tag when insuring your MINI
If you're looking for maximum cover, you need to compare all the possible options for your MINI. 
Key points
Whichever car insurance policy you choose for your MINI, make sure you read the terms and conditions
MINI car insurance has a 5-star Defaqto rating, in March 2018
The first generation 1.4 MINI Cooper is generally the most economical MINI to insure
Right up there with fish and chips, double-decker buses and James Bond, the humble MINI is an iconic part of British culture. 
In fact, the MINI Cooper was even voted the second most influential car of the 20th century by the Global Automotive Elections Foundation. It just lost out to the revolutionary Ford Model T for the title of 'Car of the Century'. 
What do you need to know about car insurance for this tiny titan? 
MINI insurance 
Since its introduction way back in 1959, the MINI has had a quite a ride in the auto world. After over 40 years of iconic production, MINI became the official property of the BMW Group in 2000. 
While the MINI showroom has grown considerably since its BMW reboot, there are a few models that stand out among the rest as car buyers' favourites. 
In addition to the standard MINI Cooper, the MINI now comes in a variety of sporty offshoots, including the MINI Coupe, the MINI Roadster and the MINI Convertible. Meanwhile, the Countryman and Paceman models also offer MINI lovers family-friendly options. 
Whichever MINI you happen to own, a valid insurance policy is a must if you want to keep your car safe. 
While you can get your MINI covered with a number of insurance providers, the brand itself offers official MINI car insurance. 
As of March 2018, the policy on offer is a 12-month fully comprehensive package, which includes such perks as the option to use a MINI-approved bodyshop, with MINI-trained technicians and genuine MINI parts. 
It also includes such features as replacement locks, windscreen insurance and up to 90 days of EU travel cover, along with a whole host of other goodies.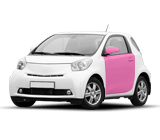 In addition to that, there's also the option to buy extra cover should you need it. These options include a courtesy car upgrade, no claims discount (NCD) protection and breakdown cover. 
MINI car insurance also boasts a five-star Defaqto rating.
That said, you can't buy MINI's bespoke policy through GoCompare. But don't let that ruin your day - you can still compare policies from a range of providers for your MINI.
MINI Cooper insurance group 
Much like the Volkswagen's famous Beetle, the Cooper has become MINI's centrepiece, synonymous with the 1960s – specifically 60s Britain. 
From its starring role in The Italian Job to its retro revival in Austin Powers, the legendary Cooper has become as associated with 60s Britain as mods, Geoff Hurst and The Beatles. 
Today, the MINI Cooper bears only a passing resemblance to the original of the swinging sixties. However, the BMW upgrade has allowed the Cooper to flourish in the 21st century. 
The revamped MINI Cooper – also known as the MINI Hatch or MINI One – was the first model launched by BMW after the original MINI was put out to pasture in 2000. 
Despite being an updated version, the BMW version of the classic car retained many of the Cooper's original characteristics, like the contrasting roof colour and optional bonnet stripes. 
Meanwhile, the involvement of BMW saw the Cooper inherit a number of BMW hallmarks, such as BMW Cornering Brake Control and the Tritec engine of Chrysler (another BMW subsidiary). 
What insurance group is a MINI Cooper? 
Most MINI insurance groups range anywhere between category 11 and 30, typically increasing with engine size. 
Unsurprisingly, the sporty Cooper S - characterised by its central twin exhausts at the rear - is more expensive to insure, with a typical MINI Cooper S insurance group being between 18 and 36. 
Despite its age, the first generation 1.4 model in particular falls into a relatively low insurance group by comparison, appearing in insurance groups 12 to 15.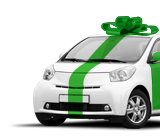 Meanwhile, the second gen 1.4 is lower again, typically sitting between groups 8 and 12, making it the most economical model for MINI Cooper car insurance. 
If you're struggling to find your MINI Cooper model in your insurance quest, it might be worth searching for the a MINI Hatch or MINI One insurance group. 
How to cheaply insure your MINI 
If you want the most cost-effective insurance on the market, be sure to shop around. 
While MINI-branded car insurance may seem like the logical choice for your MINI, it may also be expensive. Don't forget to do your homework and weigh up other quotes by using GoCompare first. 
If you really want to save on your car insurance, avoid paying for optional extras you don't need. 
Breakdown cover is a common addition that you may already have in your current bank account package. 
Similarly, a luxury like a courtesy car upgrade is a non-essential expense that can often be removed without any major disruption. 
On the other hand, when shopping for car insurance, it's important to remember that the cheapest insurance isn't always the best. Skimping on insurance in favour of a cheap policy could prove to be a costly mistake in the long run, especially if your policy doesn't cover you for what you need. 
By Martyn Grant