Let go GoCompare ride shotgun for your journey into Mitsubishi car insurance
When it comes insuring your Mitsubishi motor, remember: nobody knows Mitsubishi motors quite like Mitsubishi Motors.
Key points
With over 100 years of experience, the Mitsubishi brand has built a solid reputation as an industry expert
Mitsubishi guarantees to use Mitsubishi-approved parts, fitted by Mitsubishi-approved repairers
If you're switching providers, Mitsubishi will even pay your cancellation fee
Mitsubishi is one of the biggest vehicle manufacturers in Japan, and a highly respected name in the industry. You could "drive your ambition" without inhibition by insuring your car with the brand behind the three diamonds. 
About Mitsubishi 
With its roots dating all the way back to 1917, it's fair to say that Mitsubishi has a decent track record in the business world. 
Throughout its 100+ year history, the Japanese auto giant has grown, evolved and changed with the times to become not only one of the biggest auto brands in the world, but one of the most prolific global brands full stop. 
Subdivisions of Mitsubishi include everything from Mitsubishi Heavy Industries and Mitsubishi Electric to Mitsubishi Plastics and Mitsubishi Paper Mills. It even laid claim to several world speed records, holding the world's fastest washing machine back in 2007, and the world's fastest elevator in 2016. 
Regardless of its success elsewhere, Mitsubishi Motors remains one of the group's most prominent companies. Turns out, its four-wheeled inventions are pretty fast too, with the Mitsubishi Lancer Evolution taking its spot at the top of the pile.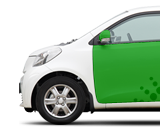 One modified Evo even set a record of its own in 2017, covering quarter of a mile in a face-melting 7.9 seconds, reaching a blistering 185mph and a maniacal 13k rpm. 
Mitsubishi insurance 
While the insurance for the super-powered Evo is likely non-existent, insurance for normal models are luckily very much available. In fact, Mitsubishi itself offers its own comprehensive coverage. 
Like many car brands that offer their own bespoke insurance packages, Mitsubishi guarantees to use Mitsubishi-approved parts, fitted by Mitsubishi-approved repairers. This allows your car to maintain its safety rating, preserve its manufacturer warranties and protect its resale value... which is nice! 
Annual cover also includes a number of additional benefits, such as 24-hour accident recovery, an insured courtesy car and windscreen cover. It also includes 90-day EU cover, as well as personal accident cover up to £5k, medical cover up to £500 and personal possession cover up to £250. 
Meanwhile, there are also a number of optional extras, including no-claims discount protection, lost/stolen key cover and breakdown cover. What's more, Mitsubishi will even pay your cancellation fee if you're switching providers. 
Bear in mind though that you can't buy Mitsubishi's bespoke policy through GoCompare. But we heartily recommend comparing policies, so you can find the right one to suit your requirements. 
See also:
New drivers car insurance
Telematics car insurance
Mitsubishi Colt insurance group 
While the Colt had appeared periodically under a number of guises since 1962, the modern Colt was re-introduced in 2002, arriving in Europe in 2004. Built on the same platform as the Smart ForFour, the new Colt was available as a five-door hatchback, three-door hatchback and two-door hardtop convertible. 
Insurance categories for the standard Colt tend to increase logically with engine size. The Mitsubishi Colt 1.1 insurance group can be as low as group 10, creeping up to group 19 for the 1.5-litre version. Conversely, the CZT models tend to be even more pricey. 
The 1.5 CZT Black Hawk is the most expensive CZT model to insure, falling into insurance group 26. Meanwhile, the 1.5 T Ralliart is even higher in group 28. 
Groupings can change now and again, but you can use our car insurance group checker to be sure. 
Mitsubishi Shogun insurance group 
Also known as the Pajero, the Mitsubishi Shogun has been a staple of the Mitsubishi catalogue since the early 1980s. 
While it has evolved in shape, size and style, today's Shogun still strongly resembles the original, proving the timeless appeal of the vehicle itself. Nevertheless, Mitsubishi boasts that modern Shoguns are the most powerful, quiet and safe they've ever been. 
Insurance groups for the older models – 1984 to 2000 – tend to fall into group 32, while the 2000 to 2006 models fall between groups 29 and 33. Newer versions range from group 30 to 38. 
The Shogun Sport, manufactured between 1998 and 2006, tends to peak at group 31, and can be as low as group 25 for the 2.5 litre.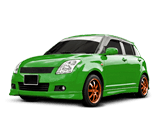 The Shogun Pinin is still the cheapest to insure, with most models falling between category 19 and 23. 
Mitsubishi Evo insurance group 
The Mitsubishi Lancer Evolution – commonly shortened simply to Mitsubishi Evo – is one of the most popular sports cars in Mitsubishi's illustrious history. Despite this fact, production of the Evo ceased in 2015. 
A beloved addition to the Mitsubishi range, the Evo won numerous awards across the globe and is still held in high regard among petrolheads the world over. 
Due to its sporty nature, the Evo attracts a much higher insurance category than a standard Mitsubishi Lancer insurance group.
Most Evo models fall into group 44 – particularly when it comes to the Evo VII and Evo VIII. However, there are a number of exceptions. 
Several Evo IX models drift into categories 45 and 46, while the Evo X drops to group 42 for the FQ-300 versions. Meanwhile, the 2.0-litre MR FQ-440 version of the Evo X creeps all the way up to group 48. 
See also:
Young drivers car insurance
How to find cheaper insurance 
Mitsubishi's wide range of vehicles inevitably sees them attract an even wider range of insurance groups. However, that doesn't mean you're destined to be shackled to an expensive insurance premium – there are numerous ways to lower the price of your car cover. 
If you want to find cheaper car insurance, the first port of call should be the GoCompare comparison service. Our handy online comparison lets you weigh up a variety of insurers at the tap of a button, and could save you some serious cash in the process. 
Outside of that, it's important to know just what you're signing up for... There may be optional extras that you don't need or you're already signed up for elsewhere. Breakdown cover is often included as a perk with a number of bank policies, so be sure to check you're not already covered before opting in. 
Finally, an paying annually could save you a lot of money overall. If it's possible to pay for the whole year upfront, it may be worth considering the investment. Paying in bulk is often far cheaper than paying monthly. 
By Martyn Grant