Guide to modified car insurance
Key points
All modifications from factory standard must be declared to your insurer or your cover could be invalidated
Modifications include changes to the bodywork, engine, wheels, audio system... even fitting a towbar or roof rack
If you have a modified vehicle you're likely to face a smaller choice of insurers and, potentially, higher premiums
Compare multiple polices from regular and specialist insurers and use our other money-saving tips to get the right cover
Cover for modified cars can be pricey because many insurers will treat all changes from factory specification in the same way.
This could mean that you're facing a smaller choice of insurers and policies and, in many instances, higher premiums.
Frustratingly, this can be the case whether the modification is a performance tweak, a cosmetic improvement such as a spoiler, a suspension change that improves the handling and safety of the vehicle, or even a ramp for disabled access.
Even towbars and roof racks are typically classed as modifications by insurers and consequently should be declared when you arrange cover. If you don't, you risk invalidating your policy meaning you'll be breaking the law and will be without cover.
With the exception of security improvements, all other vehicle changes may be treated as an increased risk. This is not helped by the fact that young drivers - the highest-risk group - tend to make most modifications.
Need more information?
But while some companies won't even quote for altered motors, specialist modified car insurers can be more sympathetic when dealing with non-standard vehicles, recognising that some owners and enthusiasts will have spent a lot of money on their machines and may be more likely to be careful with them.
"Schemes we have for altered cars have less claims than standard cars, which conflicts with received wisdom," said Dan Clarke of insurers Adrian Flux.
"Most enthusiasts have put lots of time, effort and money into their cars. They don't want to risk their investments. The more money they've spent on their car, the more likely they are to be careful with it."
Specialist companies may also deal with items that don't affect the performance of the car by loading their cost onto the excess.
"With items like spoilers, alloy wheels or exhausts - which don't make the car any more or less powerful - a modified insurance specialist might be more understanding than a company which deals mainly with standard cars," said Gocompare.com's Kristian Dando. "With these types of changes, the cost can be loaded onto the excess."
How to find modified car insurance
We always encourage people who join the club to be safe and make sure their insurance is sorted, and tend to have a bit of a shout at drivers who don't
Simon Hill, Cambridge Modified Motors Owners Club
Because of some of the challenges of insuring a modified car it's more important than ever to shop around for the right deal and a site such as Gocompare.com can help you assess your options from both regular insurers and modified car insurance specialists.
All providers will have different attitudes to modified vehicles, and to particular sorts of modifications. Typical examples of modifications include:
Changes to bodywork, such as spoilers or body kits
Changes to the suspension or brakes
Cosmetic changes such as alloy wheels or paint
Changes to the engine or exhaust system
Changes to the audio or entertainment system
In our quotes process you'll be asked whether your car been modified, adapted and/or fitted with any optional extras. If your car has been changed in such a way, you should answer 'Yes' and then specify all of the modifications from our easy-to-use drop-down menu. The options you see on the results page will take into account the modifications you've declared.
Other options for insuring modified vehicles
If you struggle to find a suitable policy through a comparison site, remember that you can try speaking directly to a specialist modified car insurer and/or broker.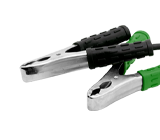 It may also be worth thinking about becoming a member of a modified car club. Such a club may be able to help you meet like-minded people, find a suitable insurer and/or leave you eligible for a discount.
Making modifications while a policy is in force
If you already have a policy in place and subsequently modify your vehicle, you must inform your insurer - you can't wait until you renew your policy. Should you neglect to do this the same thing applies as if you hadn't declared a modification when taking out a policy - you risk invalidating your cover.
Modifications that improve performance
While all insurers will handle modifications differently, it's worth remembering that performance-enhancing changes are likely to be seen as the riskiest and to result in the biggest premium hikes.
"The rationale of insurers is to question why a driver would need modifications," said Clarke. "With specialist insurers, you can usually expect a rise in keeping with the increase in power. If you've had your car chipped and it becomes 15% more powerful, then your premium will be about 15% more expensive."
Note also that logic doesn't always apply when it comes to assessing 'performance improvements'.
"Lowering the suspension can make the car handle and corner better, but it still usually makes for a higher premium," said Simon Hill of the Cambridge Modified Motors Owners Club. "I fitted a roll cage to my Mini which made it stronger and safer, but the insurer came back to me to ask if I was planning on flipping the car over!"
Agreed-value policies
The true value of a modified vehicle may be difficult to establish as the parts and the vehicle's condition may vary significantly from the market norm for a similar, non-modified vehicle. If you've lavished a lot of time and/or money on a modified vehicle, you may want to consider looking for an agreed-value policy.
Some insurers may also be able to help with salvage retention. In the unfortunate event that your vehicle is declared a cosmetic write-off - meaning its repair would cost more than a new car - salvage retention would give you the right to buy it back.
Cut the cost of modified car insurance
As well as the guidance to shop around for cover and the suggestion of joining a modified car club, our regular money-saving tips for car insurance also apply for modified vehicles. Think about your vehicle's security and where it's kept overnight, for example, and if your car only does a limited mileage, make sure your insurer knows that.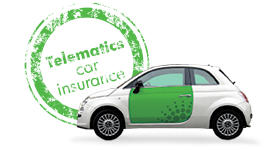 Telematics policies may also be worth thinking about. With so-called 'black box' policies, the way you drive will have a significant impact on your premium, meaning that good, safe motorists may benefit even if their modified vehicle is considered 'flashy'.
Value of modified cars
Remember that altering your vehicle won't necessarily improve its value, even if you see the modification as an improvement. Problems in arranging insurance are one reason for this, but individual taste may be another.
"When I've sold on non-standard cars in the past, I haven't got the price I've wanted for them," said Chelle Collen of the Cambridge Modified Motors Owners Club. "They're not everybody's cup of tea."
By Sean Davies