Admiral MultiCar
Multicar
Admiral offers a discount when you insure two or more vehicles using MultiCar. Get a discount when you insure your first car, and save money every time you add an additional car. Plus, each car earns its own no claims bonus.
What's multi-car insurance?
Insuring your car is a legal requirement in the UK. If you've got two or more motors all under one roof, you'll need to insure all of them. 
But taking out separate policies for each vehicle could become very expensive very quickly. This is where multi-car insurance could help. 
How does it work?
Multi-car insurance lets you combine all your car insurance policies together with a single insurer. You may even get a discount on your premiums if you do this.
For multi-vehicle households, it's a convenient way to manage the insurance, but there's no guarantee it'll be the cheapest option for your circumstances.
What does multi-car insurance cover?
As with a standard car insurance policy, multi-car policies will usually last for 12 months. You may be able to pay monthly for your multi-car insurance instead of annually, though this might incur interest charges.
Depending on your provider, a comprehensive multi-car policy could include any of the following as standard, or as an optional add-on: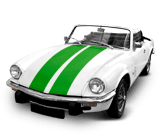 First car discount
Courtesy car
European cover
Windscreen repair
Stereo cover
Personal injury cover
Sat-nav cover
Emergency helpline
No claims bonus match
It's worth noting that if you bring several single car insurance policies together under one insurer to gain discounts, they may each contain different benefits and add-ons that can't be shared across all policies.
Is multi-car insurance cheaper?
While there's no guarantee that multi-car insurance will work out cheaper for you than individual policies, a multi-car deal may give you greater flexibility.
Whether you save or not depends on the factors used to calculate an insurance quote, such as driver age and car insurance group, each of which is assessed and rated differently by each different insurance provider.
The only real way to see if you can save is to get quotes for each car individually – which we can help you find quickly and easily here at GoCompare – then compare the total price to quotes for a multi-car policy.
How do no claims discounts work with multi-car insurance?
It's important to double check how potential insurers deal with no claims discounts (NCD). 
Renewal may need to be at the same time for all policyholders, which could mean that if you switch to a multi-car policy part-way through an existing policy, you'll miss out on your no claims discount for that year and may not be able to get a refund on unused premiums. 
There may also be problems transferring an NCD on a multi-car policy if you choose to change provider – or switch to a single-vehicle policy – in the future. 
Read the terms and conditions carefully to see if your NCD can be transferred to your multi-car policy. 
How does it work for different renewal dates?
If all your cars renewal dates are up at different times, some insurers allow you to open a multi-car policy with just one car and add in other vehicles when they reach their renewal dates.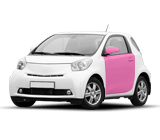 Another way insurers handle this is by giving you a quote for the second car when you're getting cover for the first one, and that quote will be guaranteed for when the second motor is up for renewal. 
This means that all the cars on the policy can then have the same renewal date for next year. 
Pros and cons of multi-car insurance
Pros
Multi-car policies are convenient as all your households' cars are insured under one policy.
You might benefit from a discount for insuring multiple cars together. 
Some policies may cover vehicles kept at different addresses, such as if you've got an older child living away at university. 
If another driver on the policy makes a claim, your NCD won't be affected, though this varies by policy. 
Cons
Your insurance costs will depend on the age and experience of all the motorists on the policy.
The same applies to the cars. If your petrolhead flatmate modifies their motor, this could see your multi-car premiums increase. 
If another motorist on the policy makes a claim, your insurance premiums may rise. 
As the renewal date for all motors is the same, you might get lumped with a big bill and you're still at risk of overpaying if you let your policy auto-renew.
Should you get multi-car insurance? 
Providers are likely to be keen to push the benefits of the ease and convenience of renewing all your motor insurance in one go, but auto-renewal without shopping around is one of the most costly mistakes made by consumers when sorting out their cover.
Loyalty counts for very little when it comes to insurance as drivers could be better off switching rather than sticking with the same insurer.
Comparing multi-car policies can prove quite tricky though, given the complex nature of the service. Unfortunately, this also means that there's no single answer as to whether a multi-car policy will prove cheaper than taking out individual policies for each vehicle, as each insurer will offer different features.
Your best bet is shopping around and looking at a variety of multi-car and regular policies to see which is best for you.