If you've splashed out on a brand new car, the right car insurance can offer you a new vehicle if it's declared a total loss in its first few months on the road.
Key points
If your new car is badly damaged or stolen, your insurer may provide you with a like-for-like new car
It usually only applies for vehicles less than 12 months old and with damage amounting to at least 60% of the new list price
Check your policy carefully for mileage limits, new car periods and percentage damage clauses
If you're not covered, Gap insurance or challenging the insurance payout might be alternatives
If you're unlucky enough to have your new vehicle written off in an accident, or stolen and not recovered, you'll want to make sure you'll get a like-for-like replacement from your car insurance.
New car replacement cover is an element of car insurance that means insurers will offer a brand new car of the same make, model and specification if yours is deemed beyond economical repair.
How common is new car replacement cover?
Most comprehensive car insurance policies include new car replacement cover and many third party, fire and theft (TPFT) policies also have this clause.
The big difference is that comprehensive policies will cover you for accidents as well as theft, whereas TPFT policies will only protect against your new car being destroyed by fire or stolen.
On 26 May, 2015, Gocompare.com checked 225 comprehensive car insurance policies on the matrix of independent financial researcher Defaqto and found that 92% included new car replacement cover.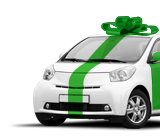 Of 137 TPFT policies checked, 63% included it.
Percentage damage
There are a number of conditions that have to be met for your damaged car to qualify for replacement cover.
Firstly, it has to be deemed damaged enough to need replacing rather than merely repairing.
Most insurers require the cost of repairing the vehicle to exceed a certain percentage of the list price for a new vehicle – often 60%.
So if the list price of your car is £10,000, it would need to be damaged to the tune of £6,000 for new car replacement cover to kick in.
The percentage damage level for the comprehensive policies listed on Defaqto was 60% for 87% of the policies that included new car replacement cover.
Lower damage limits were applied to 12% of policies and just one policy had a higher damage limit of 70%.
From the Ombudsman
"If the vehicle was pre-registered by the dealer before it was bought by the consumer, we usually treat the vehicle as if it was first registered when it was first sold by that dealer."
Five policies didn't use a percentage of damage based on list price and had an agreed value instead, meaning the insurer would offer a new replacement car if the cost of repairing the vehicle would be higher than the agreed value of the vehicle at the outset of the policy.
Age and mileage limits
To qualify for new car replacement, your car will need to have been bought within a specified period of time, which is usually 12 months.
In the case of pre-registered cars, the Financial Ombudsman treats the vehicle as if it was first registered when it was sold by the dealer.†
Of the comprehensive policies on Defaqto that included new car replacement cover, the new car period was 12 months for 89% of them, while the rest had new car periods of 13-24 months.
Some policies also specified that the car couldn't exceed a certain number of miles within the new car period to qualify for new car replacement cover.
Of the policies that included new car replacement cover, 17% had a mileage limit. For 12% this was 10,000 miles, while the remaining 5% were between 12,000 and 15,000 miles.
What to do if you don't have new car replacement cover
If your car has just edged over the new car period, or if you have one of the few policies that doesn't include this cover, you probably won't be able to take advantage of new car replacement cover.
Due to the drastic drop in market value in the first year of a new car's life, this can prove expensive.
Your insurer might offer you a market value payout for a written-off car that's far less than you paid for it just a few months ago.
Guaranteed asset protection (Gap) insurance is often sold alongside new vehicles to make up for the shortfall between the current market value and the purchase cost.
However, if your insurer writes off your car and you think it could be repaired or is worth more, you can challenge its decision.
By Derri Dunn