How to get cheaper new driver insurance
Key points
Whether you're under 21 or a late bloomer, as a new driver you're usually labelled as 'inexperienced'. That can negatively affect the cost of your car insurance premium
If your car insurance is more expensive than you'd like, check you're not paying for policy features you may not need, such as windscreen or breakdown cover
First-time insurance can still be affordable. Just make sure to compare standard, black box, pay as you drive and the many other options on offer before signing on the dotted line
Finding cheap car insurance for new drivers can be a bit of a chore. 
Traipsing around the houses trying to find a car insurance policy is the last thing you want to do when you're buoyant with the news that you've passed your test with flying colours.
But it's vital that you do your research before buying a policy. The fledgling months that follow your driving test could be some of the most expensive in your driving career, regardless of your age.
There's a particular sting in the tail for young drivers. According to GoCompare's research, if you're between the ages of 17 and 24 and wielding a brand-new pink piece of DVLA-approved plastic, the average car insurance premium was £1,520 in 2016. And in 2017, it increased to £1,631.[1]
It's even more grim if you're 18. GoCompare looked at new driver insurance for people aged 18-21 in February 2018. The average cheapest car insurance premium for an 18-year-old driver was £2,254.
How much is car insurance for new drivers?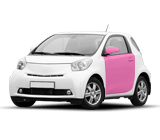 If you've passed your test for the first time, and therefore an inexperienced driver on the road, you're deemed a greater risk by insurers.
In among other factors – such as your claims history and the car you drive – the insurer will also base your premium cost on how likely you are to be involved in an accident and make a claim.
It may seem unfair, but it's not an unfounded concern according to statisticians. In 2017, ALA Gap insurance revealed its findings that 21.6% of new drivers had an accident within the first 12 months of driving.†
Inexperience, a bad reputation and heightened perceived risk makes for a pricey car insurance quote for new drivers. But it's a cost you have to pay.
It's illegal not to have cover. If you're caught driving without insurance, you'll be fined, and your driving licence will be revoked. 
But hang in there. In the future, it's the miles clocked up on your dashboard, and a healthy number of years' claim-free driving and no claims bonus (NCB) that'll help prove your safety record to an insurer. 
That experience, hopefully, will bring the cost of your insurance back down to earth (unless you've passed your test purely to drive performance cars, but that's another story).
Did you know...?
There were 30,390 people aged 50 and over who took a practical driving test in the UK between April 2017 and March 2018. And 10,575 were successful – that's a pass rate of 34.8%!
What is the best insurance for a new driver?
Although new drivers and car insurance might be a costly cocktail, you don't have to throw your hands up in disillusion, chucking cash at the first insurer that crosses your path.
There are tons of policies to compare, and many designed specifically for your needs to help you get the safest cover at good value.
Be aware that some insurers may not offer you insurance at all. If you've got your heart set on a particular brand because they've done well by your aunt/brother/mate down the pub, prepare to change your plans to get covered...
As you compare policies, keep an eye open for the following types of insurance:
Black box, or telematics car insurance for new drivers
Black box insurance is a bit of a techy joy for careful drivers. Download a telematics app, or install a black box in your car, and collect real world data about your driving habits. The on-board computer mulls over the care you take behind the wheel, tells the insurer, and savings may eventually be applied if you've taken care on the road. 
"Choosing a telematics or black box insurance policy – which monitors your driving – may help you as a new driver prove you can drive safely, which in turn could help to reduce your premium," says Matt Oliver, car insurance expert at GoCompare.
Pay as you go car insurance for new drivers
If you're only trundling to the shops once a week or driving very infrequently, a pay as you go car insurance policy could be just the ticket. Pay as you go cover only charges by the hour or per mile, plus a monthly subscription charge. 
Low mileage car insurance for new drivers
If you think your annual mileage could be fewer than 7,500 miles, you could inform the insurer to see if you can get a low mileage car insurance discount. 
Third party only insurance is usually thought of as the cheapest option when it comes to car insurance. But this isn't necessarily the case, especially for new drivers.
Comprehensive car insurance for new drivers
Comprehensive car insurance is the belt and braces of car insurance, leaving you with little-to-no chance of being caught with your trousers down when you have a collision or incident on the road. 
It's the highest level of protection. And it'll usually keep you, your vehicle, other cars, passengers and their property protected – plus cover any claims made against you, depending on the insurer, policy and your terms and conditions. Be sure to read them. 
It's cover that's usually more expensive, but if you compare the policy features you may be able to find a bargain.
Third party, fire and theft new driver insurance
Third party, fire and theft (TPFT), is the 'Malcolm in the Middle' of car insurance world. Sandwiched between comprehensive cover and third party only protection, it's not the biggest or most expensive policy. But it's likely not to be the smallest and cheapest either. 
It's still strong car insurance, protecting your interests if you injure passengers, pedestrians, damage another car or third-party property... But it's just not as thorough as a comprehensive policy.  
Third party only (TPO) new driver insurance
TPO is the minimum amount of car insurance required by UK law, so be careful if you decide to buy it for a rock-bottom price.
According to Matt Oliver, car insurance expert at GoCompare: "Third party only insurance is usually thought of as the cheapest option when it comes to car insurance. But this isn't necessarily the case, especially for new drivers. It's always worth comparing all types of cover to see which is the right product for you.
"TPO policies tend to attract high-risk drivers, and insurers price products accordingly. For new drivers, TPO can often be more expensive than policies that provide more cover. So, shop around and look at TPFT and comprehensive new driver insurance. You could get more cover for a similar, or even cheaper, price."
GoCompare's top tips for finding cheap new driver car insurance
"I want the cheapest car insurance for new drivers!" we hear you cry.
Aside from researching clever telematics policies, or test-driving pay as you drive cover, you can also take charge of the situation (as much as you can) simply by managing your driving habits, and tweaking the finer points of your policy.
For example:
Realistically limit your mileage if you're not planning to drive several thousands of miles 
Pay for your insurance annually if you can in order to avoid the credit charge that comes with a monthly direct debit
Compare car insurance
Get your car secure with alarms and immobilisers, and tell the insurer they're in place
Increase the excess if you can afford it
Build up your no claims bonus, because slow and steady wins the insurance race
Be mindful of auto-renewal – it might crank up your costs after a year, even if you haven't had an accident or made a claim
"New drivers can also help to lower their insurance premiums by choosing the right car. This can make a big difference as cars with larger engines cost a lot more to insure than basic models with engines of less than 1000cc," says Matt Oliver.
Finally, watch out for policy features that you're paying for and don't need. For example, windscreen cover may be bundled in with your policy as an extra. Before you start plonking in your bank details, read the insurer's policy terms and conditions. 
By Amanda Bathory