Get cover from the world's largest electric vehicle manufacturer
Whether it's the off-road Qashqai, or the eco-friendly Leaf, it's worth making sure your Nissan is properly insured.
Key points
Nissan's insurance policy is wide-ranging, offering various levels of cover and optional extras
The Leaf is the world's best-selling highway-capable electric car in history
Most Nissan models fall into cheap insurance groups for the purpose of independent insurance providers
Nissan is one of the largest automakers in the world. Hailing from Japan, it's worked in alliance with fellow countrymen Mitsubishi and French automaker Renault since 1999. 
It also offers its own brand of car insurance, which just goes to show that you really can with a Nissan. 
Nissan car insurance 
Nissan operates its own insurance policies, which can be tailored to you for the right cover. You can get the standard third party, fire and theft cover, or comprehensive cover, as offered by independent insurance providers. It even provides third party only cover. 
The different levels of cover offer different protections: third party only will cover you for 30 days of travel in the EU, but won't cover you for damage to your car by fire, theft or accident. Comprehensive cover includes all of those, and also offers reimbursement of up to £100 for damaged personal belongings.  
However, Nissan also offers several optional extras. Customers can also take out excess protection for up to £750, which will help in cases where you need to pay it after an accident. You can also get up to £300 of key protection for when you really can't find them. Legal expenses and vehicle hire cover are also on offer. 
Did you know...?
In December 2016, Nissan was ranked the world's largest electric vehicle manufacturer
As an added bonus, Nissan offers a full replacement of your car if it's written-off before it's one year old. On top of this, Nissan promises to use only Nissan-approved repairers, who will only use genuine parts. 
Please be aware that you can't buy Nissan's own car insurance policies through GoCompare. But it's well worth comparing other policies with us, as Nissan may not offer the exact level of cover you're after. 
Driving a Nissan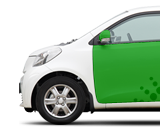 As a brand name, Nissan grew out of an abbreviation for holding company Nihon Sangyo when it was listed on the Tokyo Stock Exchange in the 1930s. 
When one of its firms became affiliated with car manufacturer DAT Jidosha Seizo, Nissan gained a foothold in the car market. In 1934, Nissan Motor Co. Ltd was created, and began to make cars of its own. 
From there, Nissan began to expand into foreign markets, starting in the US. By 1999, Nissan had come to face severe financial difficulties, and decided to enter an alliance with Renault. This alliance has helped Nissan immeasurably: the two companies together sell one in every ten cars worldwide. 
What insurance group is my Nissan? 
All cars sold are given a number between 1 and 50, based on a variety of factors, to determine their insurance group. The higher the number, the more expensive the insurance tends to be.  
Models may switch bandings from time to time, so it's a good idea to double-check with our car insurance groups checker if you want to know for sure.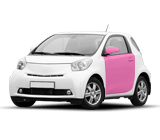 Nissan Micra insurance group 
The Nissan Micra is a supermini, and generally considered a very reliable car. It's a favourite among students and young drivers, and has insurance group ratings to match. In February 2018, it could be found in groups ranging from 1-19, making it a very cheap car to insure. 
Nissan Qashqai insurance group 
Named after a group of nomadic Iranian tribes, the Qashqai is a small off-road crossover vehicle. The J11 model was awarded What Car? Car of the Year in 2014.   
The first-generation Qashqai is reasonably cheap to insure, and could be found in insurance groups 13-24 in February 2018. The second generation also falls into the same groups.  
Nissan Juke insurance group 
An unconventionally-designed model, the Juke is an SUV crossover: big enough to look like an impressive SUV, small enough to be ideal for city driving. Its insurance group rankings - found in February 2018 - reflect this, as it falls between groups 8-26.  
Nissan Leaf insurance group 
By January 2018, the Nissan Leaf had become the world's all-time best-selling highway-capable electric car in history. It has sold over 300,000 units worldwide. 
It produces no tailpipe pollution or greenhouse gas emissions. There may be some emissions from the factories in which it is produced, but it more than makes up for this by the 500 million kilos of CO2 emissions saved by November 2016. 
In February 2018, it was listed in groups 19-26. This makes it more expensive than most Nissan models to insure, but still cheap comparative to the rest of the market. 
Top tips for cheaper Nissan insurance 
Although Nissan's bespoke policy may work for you, it might not be the cheapest policy available. 
We can help you compare policies from independent providers to make sure you get the right policy for you at the right price. 
By Nick Dunn