Guide to car insurance in Northern Ireland
Key points
Car insurance has traditionally been more expensive in NI than the rest of the UK
Shopping around and trying our other money-saving tips can help keep the cost down
It can also help stimulate competition in the market
In theory, arranging car insurance in Northern Ireland should be no different to sorting out cover if you live in any other part of the UK.
The reality, though, is that vehicle policies in the Six Counties have traditionally cost more than equivalent insurance in England, Scotland and Wales.
While this is undoubtedly infuriating to drivers in Northern Ireland, there are a number of simple options to take to try to counter high premiums.
Our first tip will come as no surprise; shop around for cover, reviewing multiple quotes in one quick search through a comparison site such as Gocompare.com.
Automatically renewing with your current provider is one of the most common and costly mistakes made by motorists seeking cover.
By shopping around you can immediately get a much broader picture of the market and an idea of the sort of price you should expect to pay. Beyond that, try our other tips for cutting the cost of car insurance; these apply as much to Northern Ireland as to the rest of the UK and should help you find cost-effective cover.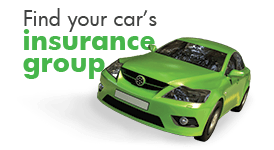 Why is car insurance more expensive in Northern Ireland?
A number of theories have been put forward for the historically high price of premiums in Northern Ireland, including this 2010 scoping paper from the Northern Ireland Assembly and ongoing investigations from the Consumer Council.†
One of the simplest explanations is also one of the most convincing; there are less insurers in the market for business in Northern Ireland, meaning that there's less competition.
The Six Counties also have a relatively young population - a factor in cost because statistics show that young drivers are the highest risk motorists when it comes to insurance and, consequently, the group that faces the highest premiums.
Much of the motoring in Northern Ireland is on rural roads and/or single carriageways, and these types of roads can lead to high incidences of accidents and claims.
It has also been suggested that the Northern Ireland legal system can be more generous than other parts of the UK when it comes to compensation payments, something which could again lead to higher costs for insurers.
Beyond those region-specific explanations, Northern Ireland is subject to the same factors that can drive motor insurance prices up elsewhere in the UK, including whiplash and other personal injury claims, plus vehicle crime and fraud such as crash-for-cash scams.
While there's no easy answer to the anomalous nature of the Northern Ireland car insurance market, drivers should remember to shop around for their cover, keeping competition alive and challenging insurers' ability to make easy profits.
Crossing from NI to the Republic of Ireland
The border between Northern Ireland and the Republic may barely register when you cross it and there's no passport check to go through.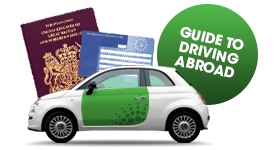 But you should check your policy to see whether your insurer covers you for both countries - it's possible that they may treat the Republic like any other EU country, which would mean that you'd need to have European car insurance and that you may have to inform your insurer of your cross-border trip.
Insurance on car ferries
There are numerous vehicle-carrying ferries operating into and out of Northern Ireland and, if you plan to use one, it's again advisable to check your car insurance terms and conditions.
While you should expect some sort of cover, not all insurers will have the same conditions. If, for example, you have a comprehensive policy your insurance protection on a ferry may not be as extensive as it is on a UK road.
It's also worth checking your breakdown cover in advance. Should your motor conk out on the wrong side of the Irish Sea, not all breakdown providers will cover the cost of the ferry transportation back, even if your policy has nationwide recovery included on it.
Travellers to Europe should note that such exclusions regarding ferries on car and breakdown policies may also apply to the Channel Tunnel.
By Sean Davies
[SeanSocialShare]