Compare car insurance for older drivers
Key points
While car insurers value safety and experience, when you pass a certain age you're likely to be faced with a smaller choice of policies and rising premiums
Using a comparison site to review as many options as possible is one way to counter this, and you can also look at insurers who specialise in older drivers
Telematics policies are worth thinking about - the price you pay will be directly linked to your driving behaviour
If you have medical conditions that have to be declared to the DVLA, make sure you disclose them accurately when buying insurance
Drivers come in all shapes, sizes, and skill levels, but when it comes to car insurance your premium could be more affected by your age than these other factors.
Younger drivers - under the age of 25 - will pay more to get behind the wheel, but older drivers can also find themselves shelling out more than they expected, and some may even struggle to find a willing insurer.
It benefits to know the law as it applies to drivers over 70, but also to shop around and examine the merits of insurance offers targeted at those with a few more miles on their body clock.
It might also pay to alert a relative who may not be a regular web user to some of the deals on offer and to help them use price comparison sites such as GoCompare.
Elderly drivers: The facts
There are plenty of myths about older drivers - that they are less safe, less alert, more weary or slower than the rest of the driving population - but of far more relevance are the hard facts.
According to the Institute of Advanced Motorists† (IAM), as of January 2014 there were more than seven million drivers over the age of 65 on the UK's roads, comprising 19% of all licence-holders.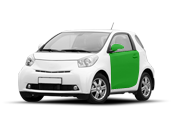 The IAM claimed that the number of drivers over 70 had passed four million, whilst the over 80s numbered over one million. And if you really value wisdom and experience, then there were 195 drivers out there who were over 100 years old.
"The baby-boomers are now going into the older population and retirement age group," said Peter Rodger of the IAM. "A higher proportion of that group drive than was previously the case.
"Compulsory retirement has now gone, so it's likely we are going to see more older drivers using their cars to go to and from work in their later years than is currently the case.
Once you go past 70 then insurance premiums start to rise. At 75, some people start to find it becomes difficult to get insurance
Peter Rodger, IAM
"So older drivers are driving to and from work as well as for work. This is a new dynamic and we don't yet know what effect that is going to have. This is new territory."
Licence renewal, medical conditions and disabilities
The law requires† every driver over the age of 70 to apply for a licence renewal - and to continue to do so every three years.
At each renewal, the driver must disclose any new or altered medical conditions. This may prompt the DVLA to request further information and, in some instances, revoke the licence.
Remember that failing to give accurate information could lead to a £1,000 fine and may affect your insurance cover in the event of an accident.
In Gocompare.com's quote process you'll be asked whether you have any DVLA-reportable medical conditions or disabilities. If you do, your choice of policies is likely to be more restricted - many insurers will not quote online because they may require further information before deciding whether to offer a quote.
Risks from older drivers
In terms of setting the price for cover, then there has been plenty of widespread and polarised debate on the risks, or otherwise, posed by older drivers.
The Association of British Insurers† states that it's not just the likelihood of policyholders making a claim that's assessed, but also the costs of those claims. It also argues: "In general, risk declines rapidly from 17 to 21 and continues to decline through to the late 50s or early 60s before starting to increase again."
So, once drivers pass the age of 65 they may find themselves paying higher premiums, although the related data can be interpreted differently.
Peter Rodger of IAM insists: "Statistically, the over 70s are the safest group on the road in terms of their involvement in accidents where there are injuries.
"But once you go past 70 then insurance premiums start to rise. At 75, some people start to find it becomes difficult to get insurance."
Specialist insurers for elderly drivers
Insurance companies are exempt from legislation banning age discrimination, but an agreement between the government and the insurance industry in 2012 requires insurers to 'signpost' customers on to another company if they turn down a driver on the basis of age.
The charity Age UK† has argued that this signposting system is not working. Their August 2012 survey showed that 21% of people aged over 80 were not given quotes for car insurance because of their age - but that when denied, 85% of those customers were not referred elsewhere.
Age UK - through its commercial arm, Age UK Enterprises - offers specialised car insurance provided by Ageas Insurance, although in 2016 there was widespread criticisms of the product and the prices charged.† The Ageas policies are aimed at over 50s and they have no upper age limit.
Saga also offers targeted cover at the over 50s and its standard policy allows for any driver to take over the driving, or drive the car back home, in the event of a medical emergency.
Amongst other providers in the market offering insurance for the older driver are RIAS, which also offers specialist policies for those at the starting age of 50.
Cheap car insurance for older drivers
There are certain considerations that could reduce the cost of premiums, for instance, if you only do a low mileage.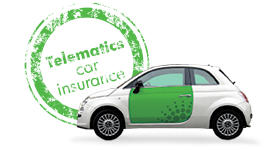 You could go further down that road and consider telematics, or black box insurance, which would provide more accurate information about your driving patterns. Read more in our article on telematics for older and experienced drivers.
If you use our car insurance comparison service, you'll see telematics options listed alongside traditional insurance products, allowing you to easily compare and contrast; the telematics options will be clearly highlighted so that you know the sort of policy you're looking at.
"The retired older drivers tend to self-regulate themselves," said Peter Rodger. "They drive more carefully, they drive less often at night or during rush hours, and their journeys tend to be local. They are not being bullied by the clock in the same way working people are."
Also, adding another named driver to the policy can sometimes reduce your rate - read more in our article on additional driver insurance.
Gordon Morris, managing director of Age UK Enterprises, said: "Driving brings both freedom and independence to all ages, but it's particularly important to those in later life so it's crucial we help people go on driving as long as possible.
"Given that those in later life use their cars so regularly it has never been more important for them to be able to access car insurance products that are specifically designed to best meet their individual needs and requirements."
By Graham Thomas