Car insurance optional extras explained including legal protection, breakdown cover, personal accident cover, windscreen cover and courtesy car cover.
Checklist before buying an optional extra
Do you need it?
Have you read the terms? Does it offer the cover you need?
Do you have equivalent cover from another source?
Can you get a better deal by buying the cover separately?
The features included as standard on car insurance policies will vary enormously - always check your policy documents to see what's included and what optional extras are available for you to buy.
Here are some of the most common policy extras available, with links to more in-depth articles in case you need to know more:
Legal protection
Legal protection may be covered in your policy, but if it isn't you could purchase it as an optional extra. This type of insurance can:
Pay for legal costs as a result of an accident which happens when you're driving
Provide assistance to recover uninsured losses (such as lawyer/solicitor fees) from the other driver's insurance company should you be involved in a no-fault accident
Arrange for a solicitor to pursue a claim for compensation if you're injured
Generally help with the recovery of the excess on your policy, medical losses or loss of earnings
Breakdown cover
If you're thinking about coupling breakdown cover with your car insurance, think carefully about whether you can get a better deal by purchasing both products separately.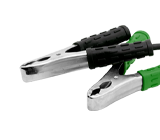 You should also consider whether the breakdown policy offered by your car insurer is suited to your needs and whether you already have breakdown cover from another source, such as a packaged bank account or credit card.
Levels of breakdown cover vary significantly and include:
Recovery/relay: If your vehicle can't be fixed at the roadside or locally, you (and a set number of people travelling with you) can be taken to any UK mainland destination
Home start: For when you break down at home or near to home
Onward travel: If you break down away from home and your car cannot be repaired quickly you'll generally be provided with either a replacement hire car, overnight accommodation, or reasonable onward travel expenses
European cover: Breakdown protection when driving in Europe, usually for up to 31 days a trip and 90 days a year in total (please check with your insurance company for the European countries you'll be covered in)
Driving abroad and green cards
Policies that include driving abroad may only provide third party cover, so always double check with your insurer.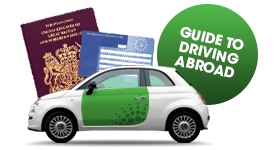 If you'd prefer a more comprehensive policy whilst driving abroad you could purchase additional cover for when you're out the country.
Although green cards used to be obligatory for many motorists driving abroad, their use is no longer as widespread - establish what cover you need before getting behind the wheel abroad. For more information, read our article on driving abroad.
Courtesy car cover
If you aren't able to use your car because it's been written off or taken away for repair, courtesy car insurance can provide you with an alternative vehicle until yours has been returned, or for a pre-determined period until you find a new one.
Bear in mind that certain restrictions and exclusions are likely to be included on any policy - for example, you will probably have to use your insurer's approved repairer.
Personal accident cover
Personal accident or personal injury cover can pay out if you're injured or killed as the result of a car accident. How much will depend on the sort of injury and which type of personal accident cover you choose.

Personal injury cover may be included on your policy as standard, but - even if you have a comprehensive policy - you should check whether you have the level of cover that you require.
Windscreen cover
Windscreen cover can offer repairs for chips or cracks in your windscreen, or replacement of the entire screen if necessary. This sort of cover may be included in comprehensive policies, but note that an excess usually applies.
By Abbie Laughton-Coles
[SeanSocialShare]