Car insurance for over 70s – what you need to know
Over 70 and looking for car insurance? We can help get you on your way, hopefully without costing the earth.
Key points
Not all insurers will give over-70s drivers or retired drivers a quote. Some may offer an excessively expensive premium
If you're buying a new or used car, always check its insurance group before parting with any cash
If you're over 70, don't forget to reapply for your driving licence – it's a legal requirement, and driving without one will invalidate your car insurance
As we get older, we may still feel like our younger selves, but have to face inevitable changes in our health and fitness levels.  
That should never mean we have to compromise on getting a good deal though. 
After enjoying the cheap car insurance premiums during your 60s, it can come as quite a shock to see your policy renewal quote go sky-high after your 70th birthday.  
Aside from specialised car insurance for older drivers, it can seem like fewer companies are keen to insure you at all. 
It appears particularly unfair when you consider that, according to findings by the Association of British Insurers (ABI), the time when you're least likely to make an insurance claim is between the ages of 71 and 75.†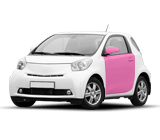 In fact, during this period, you're half as likely to make a claim as drivers between the ages of 18 to 20. 
For example, the Welsh government found that 1,064 people were killed or seriously injured (KSI) casualties on Welsh roads in 2017. Around 235 of these were aged between 16 to 24, while over 70s accounted for 115 of the KSI casualties – just under half the number of 16 to 24 year olds.†
The ABI's figures also show that premiums become more expensive for people beyond the age of 70 as the average claims frequency and cost begin to increase. 
You may still pay less than a driver under 30, but to find the best car insurance for over 70s, you'll need to shop around. 
Reapplying for your licence  
Although it's easier than ever before to shop around for the cheapest car insurance for over 70s, choosing a policy that's right for you at the right price isn't your only concern. 
On reaching 70, drivers are required by law to reapply for their licence every three years, so you'll also have to prove you've done so to insurers.† 
Don't worry though... Your new licence should only take one week to arrive if you apply online – or around three weeks by post – and you can still drive while your licence is being renewed. 
Car insurance with medical conditions 
There are certain medical conditions that must be made known to the Driver and Vehicle Licensing Agency (DVLA) and to potential or existing insurers. 
Even if these don't stop you from continuing to drive, telling your insurer you're on certain medications may lead to hikes in your policy premium, or reduce the number of options available. Likewise if you've suffered a stroke, heart attack or have cancer, as well as several other conditions. However, you should ALWAYS declare any medication or medical conditions or you risk invalidating your cover.
When it comes to getting the cheapest car insurance for over 70s, loyalty can prove a false economy and you shouldn't feel cornered into opting for an age-specific policy. Determine what cover you need to suit your individual circumstances before shopping around – and look out for unnecessary extras or hidden charges. - Matt Oliver, GoCompare's car insurance expert.
This doesn't necessarily mean you should accept the higher premium offered by your current insurer, so shop around for the best deal.  
In your 70s, you might be experiencing problems with your eyesight, slower reactions and perhaps lacking confidence behind the wheel – using the car only for short, local trips.  
Or it may be that you're in your 70s and enjoying an active social life, making long car journeys to visit friends and family. Or driving around the south of France during your holidays!  
There can be a world of difference between people of the same age category – and your policy should reflect this. 
Pay as you go, black box and telematics insurance policies 
Telematics policies can be useful for over 70s drivers, in that they assess your specific driving habits, rather than the date on your birth certificate.  
Pay as you go car insurance will either measure your actual mileage, or time spent behind the wheel.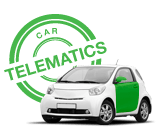 However, there's no guarantee these car insurance types will reward you with cheaper insurance.  
If this leads to you being deemed a higher risk to insurers, you're possibly better off with a more standardised policy. 
Find a car with a low insurance group 
Are you trading in a bulky family car, giving the commuter-mobile the boot, or even scaling up to a motor that can handle lots of European driving holidays?  
Always remember to check the car's insurance group before making a purchase. 
Insurance groups are classified between one and 50. The closer you can get to one, in theory, the cheaper it will be to insure... but this also depends on your personal details too. Car insurance groups apply to all roadworthy vehicles, new or used. 
How to find cheaper insurance if you're over 70 
Here are some handy tips on finding the best car insurance deals for over 70s: 
If you don't travel far, revise your estimated mileage and update your insurer. Because you're on the road less and a lower risk, your premium should drop.
Vehicle security should be your top priority, so give your car a security once-over, looking for alarms, immobilisers or wheel-locking nuts. Wherever possible, park your car in a locked garage or on a secure driveway overnight to reduce the risk of vandalism.
Keep it classic – a vintage car may be cheaper to insure, believe it or not... but it entirely depends on your unique situation. Read more about classic car insurance to find out why.
To keep your no claims bonus safe, take extra care on the roads. Sounds obvious, but it'll protect an already low premium. 
Opting for the highest voluntary excess you can afford tends to reduce your premium. But again, every quote is different. And the key point here is to stick to what you could afford in the event of a claim.
A policy with courtesy car cover, windscreen cover, legal assistance or breakdown cover may be convenient, but can be more expensive. Think carefully about the exact cover you need. 
Also, if you're insuring anyone under 25 on your insurance, expect a big price hike. 
Compare the monthly direct debit costs versus the annual payment. You may find the latter is more affordable. 
When you compare car insurance for over 70s, make sure you've got the right level of cover selected for your needs. And remember that getting a suitable policy is more important than getting the cheapest one available. 
By Catherine Evans