Get in the driver's seat and compare quotes for over 80s car insurance
If you're a driver over 80, you could save money by comparing car insurance. Read our helpful guide and make sure you've got the right cover for you.
Key points
As well as standard car insurance, be sure to compare telematics and pay-as-you-go car insurance to find the right policy for your driving lifestyle
If an insurer can't quote for your car insurance, they are required to direct you to another provider than can
Be cautious of older drivers policies, as they may judge you based on the driving of those in their 50s, 60s and 70s. Your car insurance should be specific to your driving habits, not those of other drivers
By the time you reach your 80s, there's a good chance you'll probably have been on the road for around 60 years. 
With a lifetime of driving experience and an opportunity to have built up a decent number of years of no claims, you might expect to be rewarded when buying car insurance. 
In fact, you could still be deemed as great a risk to other road users as someone under the age of 25 and be charged exorbitant premiums as a result.  
You might even find it difficult to find insurance at all. 
You may find that premiums become more expensive as you age beyond 70, and that could be because the average claims frequency and associated costs begin to increase.  
Helping you find car insurance in your 80s 
According to data compiled by the Association of British Insurers (ABI), 2016, the average claim cost is highest for older drivers, reaching over £5,500 for those over 91.† 
Did you know...?
After you turn 70 years old, you'll need to renew your driving licence every three years
But, there's a joint agreement, established in 2012, by the ABI and British Insurance Brokers' Association (BIBA) that means any insurer or broker that doesn't provide cover for older drivers will refer customers to somebody that does.† 
It's in the interests of insurance companies to provide quotes for octogenarians, so don't be put off shopping around. 
How to find cheaper car insurance 
To find the cheapest car insurance for over 80s, it's essential to shop around. 
If you stay with your current insurer purely out of loyalty, or because you're not confident you can get a better deal elsewhere simply because of your age, you'll miss potential savings. If you don't try you'll never know. 
You can follow our top tips for cutting the cost of car insurance, but comparing quotes and policies is a solid place to start. 
Be cautious when reviewing policies designed for elderly drivers. 
There can be a huge disparity in the requirements and driving habits of motorists in their 50s and 80s, yet they can find themselves grouped together under a policy for the 'over 50s'.  
Make sure you're not paying extra for cover you don't need 
A comprehensive car insurance policy will offer you perks and benefits that'll make your life really easy on the road when things go wrong. 
But certain additional protections may make your insurance unnecessarily expensive.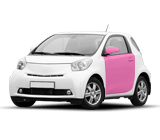 The way to eliminate unnecessary cover is to look at your policy documents and compare it to your driving lifestyle, and scratch off superfluous insurance.  
For example, if you're not going to travel overseas in your car, you won't need cover for European driving.  
Plus you don't have to buy comprehensive car insurance if you feel it's too thorough. Comparing third party only, and third party, theft and fire should give you a broader financial picture of the right policy for you.  
Just don't thrift to your detriment.  
Notifying the DVLA of medical conditions 
When the DVLA asks to be notified of your health, it's not being nosy.  
If you have a health condition that influences your ability to drive - for instance, you're on strong medication, recovering from major surgery, or your sight has significantly deteriorated - the DVLA needs to know.  
So, do tell the DVLA about significant medical conditions and make these known to your insurer – failure to do so will invalidate your insurance. And to add insult to injury, the DVLA could hand down a fine.   
It's still expensive, can I get pay-as-you-go insurance? 
There's a variety of alternative car insurance on the market. It's certainly worth investigating if, after trying all the tricks in the book to cut your car insurance, the premium is still sky high.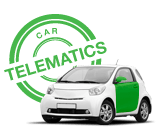 Telematics car insurance 
Black box policies may be suitable for drivers over 80.  
Your premium is calculated based on how you drive, not on how others in your demographic drive. 
It considers your speed, braking, acceleration, how far you travel, where you go, and the time of day that you travel.  
If you've recently bought a new car, it may already have the black box technology installed - keep an eye open for 'eCall' in your new car brochure. 
Pay-as-you-go car insurance 
This is a lifeline for infrequent drivers. So if you're only driving to do a big shop once a fortnight, this may be a better alternative than standard car insurance.  
It charges per mile, or per hour, in addition to a monthly subscription charge. 
Read our guide to pay as you go car insurance and find out if it's a a better option for over 80s drivers.  
By Catherine Evans