When you apply for car insurance you'll be asked where you keep your vehicle overnight and the answer will have an impact on the premium you pay.
Key points
Ensure you accurately declare where your vehicle is kept overnight for the majority of the time
Every insurer will treat the risks associated with a particular overnight parking spot in a different manner
Good security can help keep down premium costs
Whether it's in your garage, on your drive or on the roadside, the spot in which you park your car overnight can make a difference to your car insurance.
Insurers ask where you park as the location can reduce or increase the risk of your vehicle being broken into or stolen, which in turn has an impact on your premium.
According to the Office for National Statistics,† there were an estimated 1.1 million vehicle-related thefts in England and Wales between October 2011 and September 2012.
Five per cent of vehicle-owning households were victims of vehicle-related theft at least once during this time, and - although this figure has dropped from 20% almost 20 years ago - it's still a risk factor taken into consideration by car insurance firms.
Research by Gocompare.com[1] found that more than half of drivers - 51.8% - park their vehicles on their drive at night, whilst 20.09% opt for a locked garage.
The key is to ensure your vehicle is kept where you've stated it will be
Paul Sample, Gocompare.com
Nearly 18% park on the road outside their house and 5.92% use a residential car park. Less than 1% park under a car port, and 0.22% park in an unlocked garage.
A further 0.22% park on the road away from home, whilst 0.18% leave their car overnight in a work car park.
In our car insurance quotes process you'll be asked where your vehicle is kept overnight (for the majority of the time), and if this is different to your home address you'll need to declare it.
Is a garage always best?
There are no hard-and-fast rules dictating the cheapest place to park in terms of your car insurance.

Consider, for example, the fact that some insurers may see a high instance of claims from drivers bumping their cars when trying to park in their garage, or that a burglar entering a house with an attached garage would have easy, hidden access to a vehicle parked therein.
As always, premiums are affected by a variety of factors including your age, where you live, the number of years you've been driving and your claims history.
"Some insurers will take garaging of a vehicle, for example, into consideration - but some won't," said Gocompare.com's Paul Sample.
"Garaging your vehicle at night can reduce security risk, but the key is to ensure your vehicle is kept where you've stated it will be.
"A lot of insurers are starting to check that your car is where you say it is by using geospatial technology such as Google Earth to see if you have a garage.
"Also, some vehicles are 'termed', so there are conditions such as a garage clause where the car will have to be garaged between certain hours."
An example of a garage clause could read like this:
We have accepted your insurance on condition that your car is kept overnight in a locked and secured garage. Failure to comply with this condition may mean we will refuse to deal with any claim arising from your car being maliciously damaged, lost or stolen.
"Your vehicle should be rated on where it's kept the majority of the time, which is often the address it's registered to on the log book," said Sample.
"If there are two addresses, as is the case with many students living away from home during term time, the insurance is weighted on the higher-risk address.
"The more security you have, the cheaper it is for the insurer. The key is to keep it where you say and to check your policy."
Having problems with your address?
One thing to be aware of is that some of the software used by insurers isn't necessarily up to date.
So if, for example, you live in a former commercial property that's been converted to residential use, your address might not be recognised as residential by your insurer and you may get declined cover or given a pricey quote.
If this happens, contact the company and explain the situation. This will probably resolve things, and you may even be able to get the quote reduced.
Telematics policies
Using a telematics or black box system - where a recording device is fitted in your vehicle - can also help the insurance providers check your car is parked where you say it is.
"Telematics can monitor everything about the vehicle - not just how you're driving, but where the vehicle is," said Sample.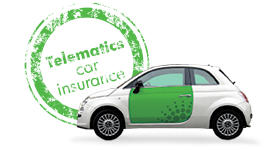 Keep your keys secure
Whilst considering the security of your overnight car parking spot, don't forget home security, too.
Sophisticated anti-theft systems on modern vehicles mean that some are very difficult to break into, so what thieves really want are the keys.
Make sure they're not left inside your door lock or visible on a table in the hall.
By Rebecca Lees
[SeanSocialShare]