There's nothing to suggest that displaying P plates would be taken into account from a car insurance perspective
Matt Oliver, Gocompare.com
Find out how P plates impact on car insurance and whether they could be the answer to helping inexperienced drivers gain confidence.
Probationary plates ('P' plates) can be a contentious subject for new and experienced motorists alike.
While many youngsters may see them as a nuisance foisted on them by nagging parents, they can also give the inexperienced comfort and confidence.
Experienced motorists may seem them as unnecessary - after all, if someone has passed their test then surely they don't need to come with a visible warning.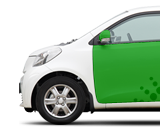 Nevertheless, they can let others know that a driver is still finding their wheels, and could do with a few extra feet of space and a bit of patience from other motorists.
Will using P plates affect my car insurance?
Passing your driving test and getting a car means remembering lots of things - car insurance, MOT, tax, and breakdown cover to name a few.
But P plates are entirely voluntary and are by no means required by law and, according to Gocompare.com's Matt Oliver, they make little difference to your car insurance either.
"P plates, although not compulsory, can give new drivers peace of mind and extra confidence as they make the transition from learner to fully qualified," said Oliver.
"They give other drivers fair warning of an inexperienced driver, particularly at danger points such as junctions, roundabouts and on the motorway.
"There's nothing to suggest that displaying P plates would be taken into account from a car insurance perspective as your provider is unlikely to even ask if you display them.
"But many young drivers in their first year of cover may find it beneficial to display them until they feel confident enough to drive without them."
P plates and accidents
There have been suggestions made that P plates should be compulsory for all new drivers in their first 12 months.
In 2010 the Magistrates Association called for this in a bid to reduce accidents involving new and young drivers, but the idea was dismissed by many as too difficult to police.
AA president Edmund King believes that, while P plates give some drivers confidence, they're not widely used enough to impact on road safety.
The challenge for road safety campaigners is to make it socially acceptable among newly qualified drivers
Ian McIntosh, RED Driving School
King would rather see better education initiatives targeting young drivers before they pass their test - not afterwards.
"We firmly believe that this education needs to start at an early age - long before they're old enough to even think about driving a car - with the inclusion of road safety on the national curriculum," said King.
He also thinks that changes to the learning to drive and driving test process could have an impact.
"Allowing learner drivers onto motorways with a qualified instructor would be beneficial," said King.
"So would a mandatory logbook that ensured all learner drivers had experienced driving in a variety of different situations, such as night-time, rural and urban."
Can P plates become the norm?
Ian McIntosh of RED Driving School acknowledged that the first year of motoring is a critical time for new drivers as, although qualified, they have very little real experience.
"Displaying a P plate is a very sensible idea as it's effectively asking other drivers to make allowances for the driver's inexperience," he said.
"Unfortunately, it's not an idea taken up by many new drivers and is potentially seen as an uncool thing to do.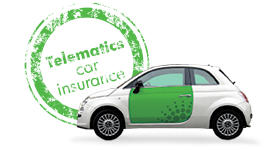 "The challenge for road safety campaigners is to make it socially acceptable among newly qualified drivers."
Telematics or 'black box' insurance
Giving new drivers and their families peace of mind is important in the first few months of driving, so it could be a good idea to look into telematics insurance, also known as black box insurance.
Telematics insurance should allow young, safe drivers to quickly prove their driving skills to an insurer, meaning they could be offered a more competitive premium which is less affected by their age.
An insurer will either ask you to use a mobile phone app, or will install a small device known as a 'black box' on your vehicle.
Interactives
This will then record data on your driving habits, such as when and where you drive, the type of road and how fast you're going.
There are, however, many pros and cons to telematics insurance, so it's important to weigh them up carefully before you make a commitment.
"If you're a new driver and are looking for an affordable premium, aside from companies providing insurance for younger drivers you could think about getting a telematics policy," said Oliver.
"This monitors your driving habits including where you drive, the speed you drive at and the time of day you travel, giving insurers peace of mind over the type of insurance risk you present."
By Emily Bater