Personal accident cover on car insurance can offer compensation for death and specified significant injuries sustained as a result of being in a vehicle accident.
Key points
Offers compensation for injury or death after a vehicle accident when you can't claim from a third party
Cover is not included on all car insurance policies, although it may be available as an added extra
Injuries covered will be specified in a policy and compensation capped, generally to a maximum of £5,000
Watch out for exclusions and, if you need more extensive cover, look at all the options
It's all-too-easy to think 'it won't happen to me', but accidents and injuries do happen, and the consequences can be far-reaching.
Although it might be preferable to bury your head in the sand, it's important to think about what you and your family would do if you had a serious accident.
You might not be able to work for some time and your income might stop.
It's even more unpleasant to think about what would happen in the event of your premature death, but it's wise to plan in advance for this possibility if you have a dependant family.
If you're injured whilst in your car, you might assume that personal injury cover is already included on your car insurance policy.
But that's not necessarily the case, especially if you don't have a comprehensive policy, and even if you do have cover it might not be to the level that you expect.
While you'll be able to make a claim against a third party if they're to blame for the accident, if you're at fault or there's no blame you'll need personal accident cover on your policy to have a chance of getting compensation.

On 30 April, 2015, Gocompare.com checked 225 comprehensive car insurance policies on the matrix of independent financial researcher Defaqto and found that 94% included personal accident cover as standard, while a further 3% allowed it to be added as an optional extra.
If you search through Gocompare.com, your results table will allow you to filter it to only show policies offering personal accident insurance, while the table itself will clearly display if such cover is included and at what level.
Levels of personal accident cover
Personal accident clauses typically offer a level of compensation for death and for serious injuries such as loss of sight.
The tax-free compensation - which may be paid as a lump sum or in instalments for a fixed period of time - will be capped at a certain level, and the maximum you can expect depends on what your policy offers.
Did you know...?
Some policies may only cover the driver and his or her spouse, or exclude people over 80
Of the 225 policies checked on Defaqto, 48% included disability benefit for personal accident claims of £5,000-£7,499. A quarter of policies (24%) offered less than £5,000 and just 8% offered £15,000 or more.
Policies usually cover a range of scenarios, with different sums paid for the loss of a limb, fingers or toes, fractures of various parts of the body, or loss of sight in one or both eyes.
Benefit paid in the event of death also varied between policies, but less than 3% gave no cover at all for death.
Most policies offered death benefit of £5,000-£7,499, with 49% having this level of cover, but 21% of policies offered less than £5,000 and just 9% offered death benefit of £15,000 or more.
In some cases, personal accident cover on insurance policies can be upgraded for an extra fee - 23% of the policies checked offered this, meaning that you'd have to pay an extra personal injury premium if you wished to be covered for a higher amount.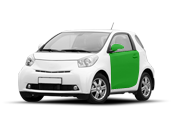 Exclusions to personal accident policies
As with any insurance policy, it's the responsibility of the policyholder to meet certain conditions.
Personal accident policies can have restrictions, such as covering only the driver and his or her spouse, or only covering people under 80.
What's more your policy may become invalid if, for example, you're injured whilst driving when drunk or under the influence of drugs.
Personal accident cover also excludes some types of treatment - for instance, 92% of the policies checked on Defaqto didn't cover the cost of physiotherapy treatment following an accident.
You might also not be covered for personal injury if you're taking part in a sport such as rallying - read your policy documents carefully to see what is and isn't included.
Other personal accident cover options
As indicated, the levels of personal accident compensation and cover included on a car insurance policy are likely to be restricted.
This might be enough for, say, younger drivers or those without dependants.
If you need more protection, though, consider taking out a stand-alone personal accident policy which could broaden the range of injuries you could claim for and/or give you a bigger sum should you need to make a claim.
Before you do that, think about whether you already have the level of protection you need from another source.
Products such as home insurance, life insurance, income protection and/or health insurance may offer you appropriate cover.
By Sean Davies
[SeanSocialShare]