Have you considered the value of the personal items you carry around in your car and whether they'd be covered in the event of a theft or accident?
Key points
Personal possessions cover insures your belongings when they're left in your vehicle
Although many comprehensive car insurance policies will include cover for personal possessions left in the vehicle, this cover is rarer on third party, fire and theft policies
There are usually many clauses and exclusions with this cover
Cover limits can be quite low and you may want to consider personal possessions cover through your home insurance
When you get a quote for your car insurance, you're usually asked about the value of your vehicle to make sure you're insured for an adequate amount.
But with modern life meaning many of us spend increasing lengths of time in our cars, have you considered the value of all the personal belongings you keep in your boot and glove box, and whether they might be covered as well?
If your car's filled with electronic gadgets, clothing, tools and documents, you should consider whether you'd covered either by your car insurance, home insurance or another policy for their loss if your vehicle's stolen, broken into or destroyed.
Does car insurance include cover for personal belongings?
The good news is that the majority of comprehensive car insurance policies provide some cover for your personal items when you leave them in the car.
On 23 April, 2015, Gocompare.com checked 227 comprehensive car insurance policies on the matrix of independent financial researcher Defaqto and found that 95% covered personal belongings as standard.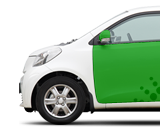 A further 2% allowed optional cover to be added while just 3% gave no cover at all for personal belongings.
It was, however, a different story with third party, fire and theft policies. Out of 137 policies checked, just 10% included personal possessions cover as standard, with less than 1% allowing it to be added as an optional extra.
How much personal possessions cover is included with car insurance?
Of the comprehensive policies that insured personal possession as standard, cover was fairly modest.
Just 13% of the policies that offered personal possessions cover – either as standard or as an optional extra – covered possessions with a value of £500 or more, and 63% only provided cover of up to £250.
The third party, fire and theft policies checked gave more meagre cover still.
None offered personal possessions cover in excess of £250 and 50% of those which did insure personal possessions provided less than £100 of cover.
Cover for sat-navs and car stereos
While cover for personal possessions left in your car can be scant, most insurers recognise that stereo systems and sat-nav units are commonplace and accordingly cover for in-car electronics is more widespread.
Financial Ombudsman
However, many insurers make a distinction between stereos and sat-navs that are fitted by the car manufacturer and those which are purchased separately.
The former is often seen as a part of the vehicle itself, meaning insurance cover is more generous and commonplace.
Of the comprehensive policies checked on Defaqto, 99% included cover for factory-fitted audio equipment and 97% covered factory-fitted sat-nav systems.
For non-manufacturer equipment, 94% of the policies checked included cover for audio equipment and 90% for sat-navs.
Exclusions from personal possessions cover on car insurance policies
Even if your car insurance policy does include cover for your possessions left in the car, you need to be aware that this is one area of car insurance that's rife with caveats and exclusions.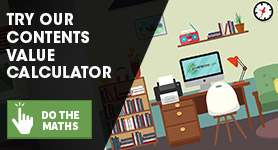 Wear and tear, proof of purchase
As with most insurance, if you make a claim you may be asked for proof you actually had the items in the first place, usually in the form of receipts and photographs.
Your insurer might also make deductions from the value of the items for wear and tear, unless you have new-for-old cover.
Non-forced entry
Your insurer may include a forced entry clause in the event of theft from a vehicle.
This means it could refuse to pay out if there are no signs of someone breaking into your car, as this could indicate that you didn't lock it up properly.
Items left in view
Many insurers will include clauses that require you to conceal your personal possessions in the car, usually in a glove box or boot.
Some might even specify a locked glove box or boot, particularly in the case of convertibles and open-top cars.
Throwing your coat over your handbag on the passenger seat usually won't cut it with insurers.
Tips to keep possessions safe in your car
Don't leave anything on show, even in a locked vehicle. Use glove boxes, door pockets and the boot
If you're leaving your car empty for a long time or somewhere insecure, empty the glove box and boot, then leave the glove box open and the boot cover off to show there's nothing of value to steal
Clear out your car regularly to avoid a build-up of valuable clutter that might include clothing, tools and electronics – it's a vehicle, not a storage locker!
Excluded items
Insurers will often have a list of items that are excluded from personal possessions cover.
These might typically include money, credit cards, vouchers, documents and goods for business or trade.
Percentage value clause
Some insurers might have a limit for personal possessions cover, but also apply a further limit as a percentage value of the car.
For instance, they might cover up to £1,000 of possessions, or up to 10% of the value of the vehicle.
This means that if your car is worth £5,000 but £1,000-worth of possessions is stolen from it, you'd only be able to claim for £500-worth of goods.
Personal possessions in your car covered by home insurance
Because of the various limitations and exclusions placed on personal possessions cover with car insurance, many people will instead look to their home contents insurance to make a claim after a theft.
Cover for personal possessions outside the home can often be added as an optional extra on your contents insurance, and allows you to specify cover individually for more expensive items like laptops or jewellery.
However, if you have personal possessions cover under both your home insurance and your car insurance, you may be doubling up on cover, which could complicate any claim and lead to liability for two excesses.
You could also be doubling up on cover if you have, for example, gadget insurance as part of a packaged bank account.
Excess and future premiums
There are things to consider whether you make a claim for the loss of personal possessions under your car insurance or your home insurance.
You'll probably have to pay an excess towards your claim, you could lose your no-claims bonus and your future premiums might be more expensive.
Because of this, if the loss of items from your car is fairly low, you might decide you're better off covering the cost of them yourself.
By Derri Dunn
[SeanSocialShare]