Guide to Peugeot car insurance
So you've got your Peugeot vehicle, and now you're looking for some car insurance to cover it. Well, Peugeot doesn't just make cars – it also offers car insurance too!
Key points
So you can drive your car away the same day, Peugeot does a free seven-day insurance policy for any car bought from one of its dealerships
Peugeot also offers add-ons like financial shortfall and cosmetic damage cover
Although Peugeot does have its own car insurance, it might be worth comparing prices of other insurance providers to see if you can get a better deal
Windscreen cover, fully comp, financial shortfall insurance, cosmetic repair, courtesy cars… Oh the woe!
Let us help you put the 'sure' back into car insurance. We've written this handy guide to give you some info on the Peugeot car insurance world, and hopefully demystify any confusion you may have. 
All information below was correct in February 2018, and car insurance policies can change at the drop of a hat... So always check your policy details when you're comparing prices.  
Get Peugeot car insurance 
Peugeot Insurance is a trading name of PSA Finance UK ltd, which provides insurance products and services specifically designed for Peugeot, Citroen and DS vehicles.
If you bought your Peugeot from its dealership network, you may have been told about its free seven-day insurance. This allows you to have seven worry-free days to arrange your own car insurance.  
There are three main types of insurance: 
Third party only (TPO) covers other people, their vehicle and possessions. 
Third party, fire and theft (TPFT) covers third-party liability, and also your vehicle in the event of theft or fire.  
Comprehensive cover will include everything under TPFT as well as personal medical bills, a courtesy car, replacement children's car seat and accidental damage cover.  
Peugeot only offers annual comprehensive car insurance, which can be bought from its dealerships or online. It's available for both new and used vehicles.
Please note at this point that you can't get bespoke insurance from Peugeot via GoCompare... But it's always a good idea to shop around and compare policies to find the right one for you.
Anyway, its policies also include business use cover, windscreen damage, Peugeot original parts fitted by expert technicians, and an uninsured driver promise. This means you and your no claims bonus will be protected even if you're hit by an uninsured driver.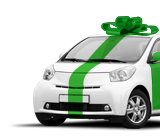 If you want breakdown cover, Peugeot offers it for free, for a year, with any new car. If you have a new or used Peugeot from another dealer, you may have to get your breakdown cover by shopping around.   
You can also get financial shortfall insurance (also called gap insurance), which covers the difference between your car's market value and the original value.  
Cosmetic repair insurance is another option Peugeot offers, to cover the cost of fixing all those little dents and chips. 
What Peugeot's offering sounds pretty snazzy. However, it's more important that the policy is right for your needs than for it to have all the bells and whistles. 
It's a good idea to compare car insurance policies to make sure you're getting the right policy for your hard-earned money. 
Under Peugeot's hood 
Peugeot was founded in 1810 and its first 'car' (a steam tricycle) was built in 1889.   
Citroen was taken over by Peugeot in 1975, and the joint parent company became PSA - Peugeot Societe Anonyme.  
So, what do coffee grinders, hand tools and crinolines have in common? Believe it or not, but Peugeot has actually produced them all at some point in the past.  
Peugeot also makes bikes (of the motorised and non-motorised variety), vans and SUVs.  
Insurance for your Peugeot 
We've researched some of Peugeot's most popular cars to give you an idea of what they're like and the insurance groups they might be in.  
Insurance groups run from one to 50, and the lower the group, the lower your insurance could be.  
106  
The Peugeot 106 is a sporty city car, manufactured between 1991 and 2004. You can still get hold of them second-hand, but Peugeot doesn't sell them through its own site anymore.  
On the plus side, the insurance group of the 106 is pretty low at 7, and 9 for the sportier versions.  
107 
This model was produced between 2005 and 2014 and looks quite different to its predecessor.  
Unlike the 106, you can buy the 107 from Peugeot's own approved used listings. The insurance groups for this car are super low – from 3 to 5.  
108 
Peugeot's 108 is a highly customisable city car that is said to have "attitude and carefree spirit" like Mika (you know, the guy who sang "everybody's gonna love today, gonna love today, gonna love today…").  
Anyway, we digress… 
The Peugeot 108 is in insurance groups 6 to 13, and can be bought new and used.  
206 
Peugeot's best-selling car of all time is the 206. It's a pretty distinctive model, with its recognisable curved body style.   
Its insurance group? It depends on the year of production and its engine size, but most are between group 9 and 21.  
207 
Made between 2006 and 2012, the successor of the 206 kept the rounded styling, but the vehicle range was expanded to include a GTi version and a 207 van.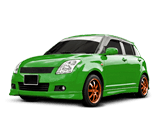 The insurance group for the 207 car ranges from group 5 to 26.  
208 
With plenty of options and special editions, the 208 is intense-looking, while maintaining its sporty shapes.  
Because of its sportiness, most versions of the 208 sit in higher insurance groups, between 15 and 30. But some smaller engine versions are in groups as low as 6. 
308 
There are so many different versions of the 308 model that insurance groups vary between 10 for a 1.4 VTi all the way up to 34 for a 1.6 GTi.  
Find the right policy at the right price  
It may seem like a no-brainer to get car insurance from Peugeot for your Peugeot motor... But it's worth shopping around to see if you can get the cover you need from another provider for a cheaper price.  
It's also important to remember that your car's insurance group isn't the only thing your insurance provider will take into account, so don't be too reliant on your car's group to get a good price.  
Things like paying annually rather than monthly, building up your no claims discount and - of course - comparing different insurance providers can help you save money on your car insurance.  
By Amy Smith