How to report potholes and how to make a claim if you suffer injury or damage to your car or other property as a result of one.
We are not pretending that the roads are perfect, nor does the legislative framework which governs our maintenance activities require them to be perfect
Highways Agency
Potholes are a major issue on UK roads, a 2013 BBC report† suggesting that a third of drivers had suffered damage to their car over the previous two years and that it could cost £10.5bn to bring the country's roads into good condition.
A pothole could damage or destroy your wheels, tyres, hub caps, suspension and bodywork, one could skew your steering, and water-filled potholes have even been known to affect catalytic converters.
Costs can be significant and - if you claim on your car insurance - renewal premiums are likely to be adversely affected.
Of course, fiscal considerations could be the least of the problems relating to dangerous potholes. They can cause any number of road accidents, and are a particular menace to cyclists.
What causes potholes?
Potholes begin to form when liquid gets into the road's foundation from the cracks in the surface tarmac that are created by the vehicles using it.
In colder weather this water freezes and expands. When the weather heats up the ice melts, leaving a void beneath the road surface that later collapses under the weight of traffic travelling over the top.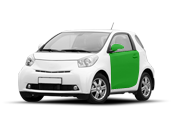 "Snow and ice are the worst weather conditions for exacerbating existing road defects, due to the repetition of the freeze-thaw process," said Geoff French, vice president of the Institute of Civil Engineers.
Who's to blame for the pothole problem?
It's easy to point the finger of blame for potholes at local councils, or at the Highways Agency, which is responsible for trunk roads and motorways.
The never-ending cycle of weather damage set against repair schedules should be remembered, though, and the Highways Agency itself says that it's "unrealistic to expect highways to be perfect".
The Local Government Association says that under-funding has exacerbated the pothole problem, although the government claims that increased funding has been given over the years and that it is down to local highway authorities to manage their road budgets appropriately.
The cost of labour and of the materials used to repair roads continues to rise, meaning that the problem is unlikely to go away anytime soon.
You should report the pothole whether you intend to make a claim or not
How do I report potholes?
If you see a pothole that you feel merits concern, report it.
Although councils have their own monitoring and repair schedule, they can't fulfil their duty to fix potholes if they don't know about them.
Reporting such problems is the right thing to do as a good citizen, and it could save you or another road user a lot of hassle down the line.
Your first port of call is likely to be the Gov.UK website.† Enter the postcode district for the problem pothole and the site will tell you which local council is responsible for that piece of road and will offer links to their website.
You may also want to see the Highways Agency's advice on potholes,† or visit their contact page.†
Alternatively, there are a number of private websites out there that can help you in the reporting process.
The cycling-focused website Fill That Hole,† for example, asks you to report road problems through it, using an online map to pinpoint the problem area. The site then promises to contact the appropriate road authority on your behalf.
What should I do if a pothole causes damage or an accident?
If a pothole causes an accident, leads to damage to your vehicle, or causes you to suffer other material loss, it should be reported and there are a number of clear steps to take.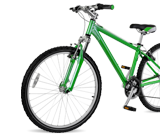 If possible you should take pictures at the scene… but always put safety first, and the Highways Agency advises you never to return to the scene of an incident as a pedestrian to take photographs:
"Whatever the road, this is likely to be highly dangerous," says the Agency's website. "Unauthorised trespass on the motorway network is a criminal offence."
If you're considering making a claim, it's likely that you'll have to be able to identify the exact hole that you hit.
You'll need to know the time of the incident and be able to identify the position of the hole in the road. Knowing the pothole's size is also crucial - ideally, this will be established by using a tape measure, but again you must consider safety first. Other estimations of size can be acceptable.
Any other details you can gather are likely to help your case. Is there a witness who can back up your claim? How busy is the road? What's the speed limit? What features are nearby? Drawing a quick sketch of the scene could be invaluable.
Keep receipts of any bills that you have to pay out for as a result of the incident, as well as copies of all your correspondence.
Can I make a claim?
Remember: You should report the pothole whether you intend to make a claim or not. This is important for the safety of other road users.
A rejected claim is not necessarily the end of the road, and persistence may be the key to success
Making a claim for compensation for pothole damage can be troublesome, but if you've followed the steps above then you should be well placed to make your case.
Remember that you'll need to determine whether you're trying to claim from the local council or the Highways Agency, the bodies responsible for keeping the roads in a suitable condition.
If the local council or Highways Agency has a regular schedule of repair for the section of road you have had a problem on - and if they have stuck to that schedule of repair - then your case becomes more difficult.
However, if you can show that the organisation knew about the problem pothole and did nothing about it within a reasonable period of time, then things may be different.
There's no hard-and-fast rule for determining the 'reasonable period of time', but about a week seems to be the general rule of thumb - a known pothole should certainly not be left for months without repair.
To find out whether the pothole has been reported, you can quickly check out the websites that ask the public to supply such details, or make a formal request for information from the council or Highways Agency.
To begin the claim process, contact the relevant organisation through the appropriate channels, which you should find details of on their website.
What if my claim is rejected?
A rejected claim is not necessarily the end of the road, and persistence may be the key to success.
If there has been a reasonable request for more information from you or for other supporting evidence, ensure that you supply it.

You may want to request additional information yourself, or ask for clarity of areas highlighted in the rejection letter. Amongst the areas you may wish to consider are obtaining details of:
Recent safety inspections carried out on the road
Any problems that were highlighted
Whether faults were repaired
Whether the inspections met the required standards of frequency and quality
Ask the relevant body to reply within 20 working days in accordance with the Freedom of Information Act. If that doesn't work, send a second letter alongside a copy of the first one and ask for a reply within 10 working days.
Be patient, but if you're getting nowhere and you feel that you have a valid case, you may need to consider legal advice. Think carefully about the circumstances, and weigh the potential gains against the cost of paying for a solicitor.
By Sean Davies
[SeanSocialShare]