Privilege car insurance
Looking for car insurance? Could Privilege be the right provider for you?
"You don't have to be posh to be privileged" was one of Privilege's early 2000's taglines
You can get a range of car insurance types, from third party fire and theft to telematics
See if you could save by comparing Privilege with other car insurance providers
Guide to Privilege car insurance
Trying to sort out your car insurance without the right information is like driving with your eyes closed - not something we recommend.So here's the lowdown on Privilege.
Key points
Privilege offers comprehensive and third party, fire and theft policies - as well as telematics and multi-car insurance
The company offers a black box policy called DriveXpert, which could save you money if you prove yourself to be a safe driver
Cancelling your direct debit payments doesn't cancel your car insurance policy. You need to contact Privilege direct
We've put together this guide about one of the many car insurance providers that you could compare to help you save money - Privilege.  
What is Privilege car insurance? 
Privilege began providing insurance in 1994, and is now a subsidiary of The Direct Line Group that was formed in 1985. 
Anyone remember that ad with the red telephone on wheels from the 90s?  
In 1998, the Direct Line group acquired Privilege insurance and the rest is history. 
The Direct Line Group has values that include working together, and being flexible and authentic in order to provide its customers with a range of services that meet their needs.  
Privilege reviews and customer feedback 
In February 2018, Privilege car insurance has a 5-star rating on Defaqto and its parent, The Direct Line Group, is listed on the FTSE 100.  
You shouldn't rely on reviews and ratings completely though, because what applies to one person may not apply to you. Do some detective work to find out whether the insurance provider you're looking at offers the right cover for you.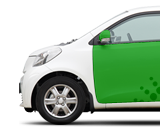 Comparing Privilege car insurance quotes 
Using a comparison site (like us - *wink*) means you only enter your details once to see insurance quotes from various providers.  
The minimum level of car insurance UK drivers are legally required to have is third party only (TPO), which doesn't cover you and your car if there's an accident - only the third party.  
Privilege offers comprehensive and third party, fire and theft (TPFT) cover, with optional extras like legal and no claims bonus protection, and breakdown cover.  
With its comprehensive cover, some of the benefits include a courtesy car, repairs guaranteed for five years, and cover for your children's car seat. There's also an 'uninsured driver promise': if you're hit by an uninsured driver, Privilege will cover your excess, and you won't lose your no claims discount. 
It also has DriveXpert telematics insurance, which uses a black box plug-in device to monitor your driving. If you're a safe driver according to Privilege's criteria, it could lead to discounted premiums. 
Bear in mind that the cheapest policy isn't always necessarily the right one for your needs, so check what's on offer before committing to your insurance.  
See also:
New drivers car insurance
Short-term motor insurance
Insurance groups
Classic car insurance
Learner driver car insurance
Young drivers car insurance
Multi-car insurance with Privilege 
If you have more than one car at your address, you may want to look into insuring them together under a multi-car policy.  
Privilege keeps each policy at your address separate, so you can spread out your renewal dates. Plus your no claims discount won't be affected if someone else in the household makes a claim.  
How to cancel Privilege car insurance 
You should be able to cancel your policy at any time as long as you get in touch with Privilege customer services. 
If you cancel before your policy starts, you'll get any premiums you've paid back. 
If you cancel within the 14-day cooling-off period, you should also get back some of your premium, depending on how long you've had the policy for.  
After the 14-day period, you should get your premium back, minus an administration fee and the cost for the amount of days you've had the policy.  
You probably won't be refunded anything if you cancel when you've made a claim or one has been made against you. 
Be sure to read the Privilege terms and conditions for further information on cancelling your policy. It's always good to know these things before you commit to buy. 
By Amy Smith