Guide to car insurance for professional sports people
Key points
Many insurers will class all sports professionals together in the same high-risk category
There are specialist insurers who can cater for your needs and using a comparison site to review multiple policies can help you assess your options
Telematics policies are worth thinking about - the price you pay will be directly linked to your driving behaviour
If you've ever imagined being Wayne Rooney it's likely to be a daydream of scoring goals in front of adoring fans, or signing autographs on the red carpet of a film premiere.
It's less likely you put yourself in his shoes when he renews his car insurance.
But professional sports stars have to do the mundane as well as the magnificent… or at least pay someone else to do it for them.
Categorisation of sports people
Finding car insurance can be a difficult experience for both men and women who make a living from sport.
This may be particularly true if they happen to be far removed from the multi-millionaires that some insurers would group them alongside.
Some factors driving up premiums for sports people
They're often young drivers in fast, expensive cars
Danger of vandalism from fans
Prospect of fellow professional sports people as passengers
A 58-year-old professional bowls player or a 25-year-old triathlete may both inhabit a very different world to a 19-year-old footballer with Chelsea or Manchester United.
But some insurers categorise them together.
In general, insurance companies are extremely wary of offering cover to professional sports people.
This is because they foresee potentially very high personal injury payments in the event of an accident.
There's also an image problem for some sports stars, fed by media stories about pranged Ferraris or ill-advised late-night motorway jaunts in a golf buggy.†
Specialist insurers
There are, though, a number of specialist companies who operate in this area and they claim to offer a more individual-based service. In this way, they argue, they can avoid the high premiums charged by some companies.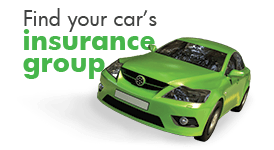 ProSport Insurance Services, Park Insurance, and Adrian Flux are amongst the companies who offer tailored policies for those who earn their living in sport.
Telematics policies for sports professionals
If you feel that you're a good, safe driver who's unfairly penalised because of the wider reputation of sports professionals in the car insurance world, a telematics or 'black box' policy may be worth considering. If you choose this the price you pay for cover will be directly related to how well or badly you drive your vehicle.
If you use our car insurance comparison service, on your results page you'll see telematics results labelled and listed alongside more traditional policies, giving you the opportunity to compare and contrast the options available.
Factors that drive up sports people's premiums
Gerry Bucke, general manager at Adrian Flux, says that in addition to the concerns over personal injury payouts there are three other factors that tend to make it difficult for sports people to avoid sky-high premiums, or sometimes even to find any willing insurer.
Firstly, there's the prospect of the sportsman or sportswoman carrying fellow sports professionals as passengers.
"Imagine a vehicle containing three or four well-paid Premier League footballers involved in a serious accident," says Gerry Bucke.
Secondly, professional sports people tend to be relatively young and often drive high value and high-performance cars - a combination which can deter many insurers.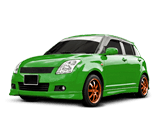 Thirdly, some insurers consider there is a greater than normal risk of the cars of sports people being vandalised. In the case of professional footballers, this could be damage caused by opposing fans, or even home fans disgruntled with a player's performance.
Just how much extra a professional footballer may be expected to pay for the privilege of his job can be illustrated by a simple comparison.
Adrian Flux say that a rough costing for a 22-year-old living in Manchester - with no accidents or convictions and four years no claims bonus - insuring a Range Rover Sport with comprehensive cover, would be around £750, with £500 excess if they were employed as a computer games developer.[1]
I do find it quite hard to get insurance, and as soon as you say you're an international rugby player then it rockets
Liam Williams, Wales and Scarlets
The same person, insuring the same car on the same basis, would pay £1,750, with £600 excess, if they were a professional footballer.[1]
"It's easy to understand why the more high-profile sports people, like high-level professional footballers, have trouble finding insurance," said Bucke.
"It's less easy to understand for those further down the ladder of fame in other sports, but mainstream insurers will often not have the expertise to differentiate between the different sports and different levels of risk.
"That's where specialist brokers like Adrian Flux come in. Not only do we have schemes suitable for the more high-profile sportspeople, but we are able to assess each risk on its merits for all types of sport and provide an accurately calculated premium based on each customer's individual circumstances, rather than just lumping all professional sportspeople into the same risk group."
Case study: Liam Williams
Professional rugby player Liam Williams† is a long way from the footballing jet set of Rooney and the other Premier League high-rollers.
When this guide was researched in April 2014 he was a 23-year-old playing for Wales and the Scarlets, a regional team based in Llanelli, and had found that his insurance premiums had risen sharply since he became a full international player.
At that time Williams paid £2,500 to insure his Mercedes ML, although his club offered a group policy on certain vehicles which worked out at £106 a month.[2]
He admitted: "My mum used to sort out my car insurance, but you can't do that forever.
"I made a claim when I was 18 so maybe that's why it's gone through the roof. But I do find it quite hard to get insurance, and as soon as you say you're an international rugby player then it rockets."
Does the type of sport influence car insurance premiums?
Professional sportswomen can no longer expect to pay lower premiums based purely on their gender as an ECJ ruling has made that illegal, but Bucke says the nature of some sports should mean costs are far less than the perceived risks of insuring Rooney or Lewis Hamilton.
"The gender no longer makes any difference these days - insurers are no longer allowed to use gender as a risk factor when calculating premiums," said Bucke.
"So, generally, the lower profile the sport - and whether it's team or individual - will make a difference to the premium, and lower-profile sports like triathlon or archery would be likely to be rated more in line with a normal, day-to-day occupation."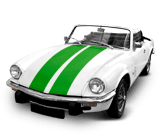 Undeserved reputation...?
As to whether some sports folk are deserving of their image for accident-prone driving, then research from Gocompare.com has suggested footballers may not be as bad as we imagine.
The professional soccer stars were actually placed in the group that had a lower proportion of claims than the national average - alongside bar staff, van drivers, plasterers and tattoo artists.
Whether this is because professional footballers are less inclined to make claims than they are to have bumps has yet to be discovered.
By Graham Thomas